This article is more than 1 year old
Top 10 SSDs: Price, performance and capacity
Time to consider the solid option?
Samsung SSD 850 PRO 256GB

Yet another world first from the South Korean firm, this time it's the first use of the latest NAND technology – 3D NAND. In this case it's Samsung's 3D-V NAND (the V standing for vertical as the NAND cells are layered vertically) in a consumer drive. As you might be able to guess the 850 Pro is the replacement for the hugely popular 840 Pro and at the present time is only available in the 2.5in format.
Because of the way the NAND is constructed, it uses a much larger process (40nm) than the 2D Planer NAND Samsung had been using before. This in turn makes it much more durable and offers huge endurance for the drive, somewhat confirmed by its whopping 10-year (yes, 10-year) warranty. Security features are all on board too. Our full review (256GB) here – and it notches up the fastest reads and writes in the group, but it'll cost ya.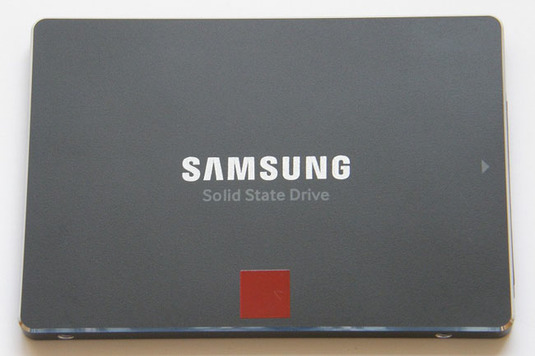 SanDisk Extreme Pro 240GB

Not the first drive to offer a 10-year warranty (see Samsung 850 Pro) but it is the first to offer that length of warranty without using any fancy new design of NAND memory. Under the hood lurks SanDisk's own 19nm MLC NAND watched over by a Marvell 88SS9187 8-channel controller but with SanDisk's additional firmware tweaks.
The drive uses the latest version of the company's nCache technology which takes a small portion of the MLC NAND and uses it like SLC NAND to help improve small block performance by caching small writes at high speed before flushing them into the main NAND. An added benefit of this technology is that any cached data is protected should the system suffer a power failure. All in all a nifty drive that, like the Samsung 840 EVO, also gamers in its sights. Our full review (480GB) here.