This article is more than 1 year old
Top 10 SSDs: Price, performance and capacity
Time to consider the solid option?
Toshiba Q Series 256GB

Toshiba has mainly been offering its range of SSDs to the OEM market but the Q series saw the Japanese giant dip a toe in the shark invested world of the consumer SSD market and, to mark the occasion, the drive uses a model name instead of the usual mouthful of a Toshiba model number. However, to look at, the drive is every inch an OEM product.
The controller is a Toshiba TC58NC5HA9GST, which is based on a Marvell chip but with Toshiba's own input on the firmware. The NAND is, of course, Toshiba, 19nm 2-bit Toggle MLC. Interestingly, the drive doesn't use any of the cache chips normally associated with a Marvell-based drive. It's a very respectable performer although it looks like an OEM product and is priced like one too. ®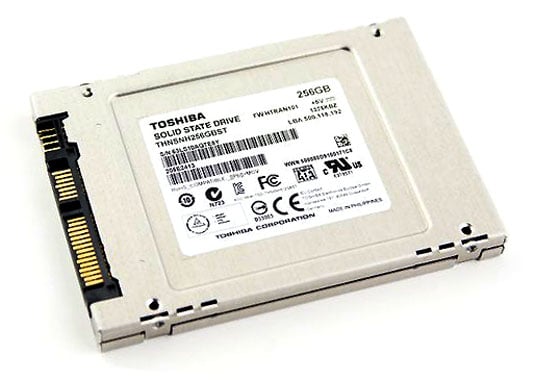 Performance test results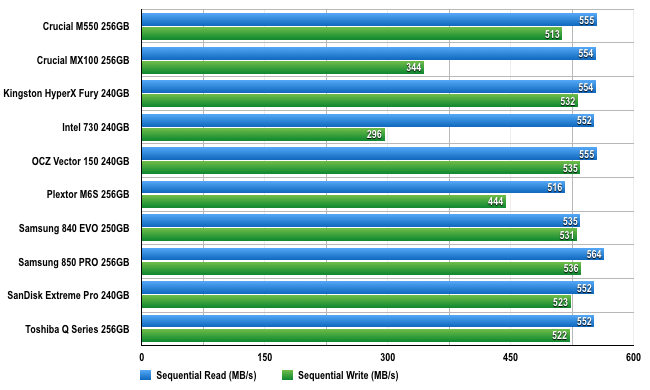 ATTO benchmark – large file throughput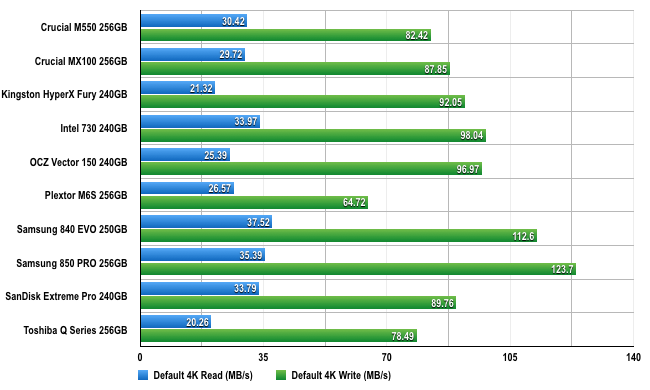 CrystalDiskMark benchmark – small file throughput