Vulture at the Wheel As I wound the 900cc turbo up to 5,000 rpm, my teenage son noted that while it didn't have the look of a powerful car, "it's got balls", in a line describing the Fiat 500S to an absolute T.
One of the reasons for his surprise was the colour. Fiat call it "Electronica blue" and it's only available on the 500S. It's a convertible, too, which doesn't do much for its rugged credentials.
I didn't ask Fiat for the 500S, I asked for the engine. I've looked at a lot of very small capacity cars recently, including the Fiat Panda Cross, Ford Fiesta Black and Renault Twingo, and liked the 90hp Twin Air powerplant in the Panda Cross the best of the three. I preferred it to the bigger capacity diesel model.
At the Fiat launch, Simon Park from Auto Italia magazine said that he much preferred the 105hp version in the Alfa Romeo Mito, so I asked for one of those. Fiat was, however, keen for me to try that engine in the 500S and so the very blue car you see here arrived.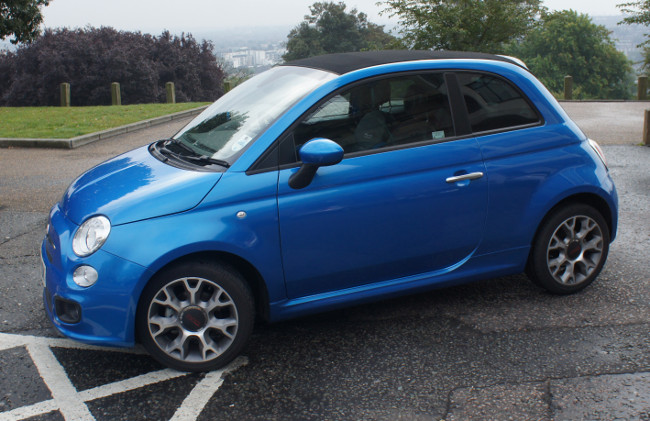 Ballsy stuff: The Fiat 500S
I was sceptical. I drove the 500 when it first came out. I hated the electric power steering and thought the retro painted metal interior was cute but not something I'd want to live with.
The 500S came as a welcome surprise. The steering is still electric – there is no getting away from that, even Porsche do it on the GT3 – but it has a good feel, helped by a great leather-trimmed, flat-bottom Abarth steering wheel. And the interior has become up-market sporty rather than utilitarian chic.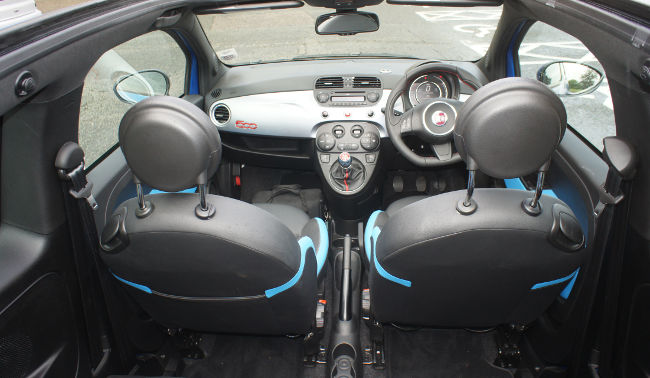 Upmarket: No more utilitarianism here, thank you