This article is more than 1 year old
Nokia Lumia 735: Ignore the selfie hype, it's a grown-up phone
Microsoft gets (almost) everything right in upgrade
Hardware Hands On
To make a phone that looks like a unibody but has the advantages of a removable battery is no mean feat. Consider that the 735 stands only 7mm taller than its predecessor (134.7mm x 68.5mm x 8.9mm vs 127.9 x 67.5 x 9 mm) and the LTE model (the 735) is only 6.4g heavier, at 134.4g. However, it's packing a larger 2220mAh battery, and the additional antenna that LTE radio needs, as well as more memory, and Qi wireless charging.
The 3G Lumia 730, which doesn't need a 4G antenna, weighs in at 130g. For all three models, the wireless charging points are actually in the back shell, as in the 820.
The huge advantage of building in Qi is that it allows you to choose any third-party case that fits, from a gaudy £1.99 TPU condom from eBay, to a fancy Piel Frama leather jobbie. If you're an IT buyer looking at acquiring thousands, and don't need it there may be options to have a non-Qi back cover, although Microsoft hasn't confirmed it yet.
The positive impressions of the build quality aren't let down by a below par display. This eye-popping 720x1280 OLED display (that's a very respectable 312ppi, with decent text rendering) is one of the phone's strongest features, amping up to be very readable outdoors, even in harsh autumn sunlight. The colours shout, making the 720 look quite dull by comparison.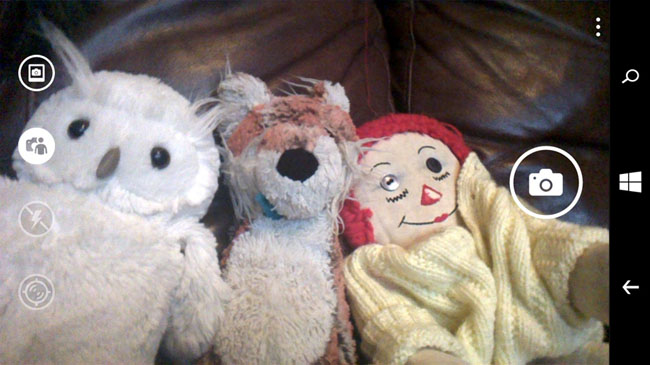 Taking a selfie
This is a device being marketed as a "selfie phone". There's a wide-angle 5MP camera on the front that does what it says on the tin. The drawback is that if you want to take a selfie, the phone fires up the Nokia Camera app (soon to be rechristened the Lumia Camera app), which by default uses the rear camera, with no button indicating how to switch (it's tucked away on a menu).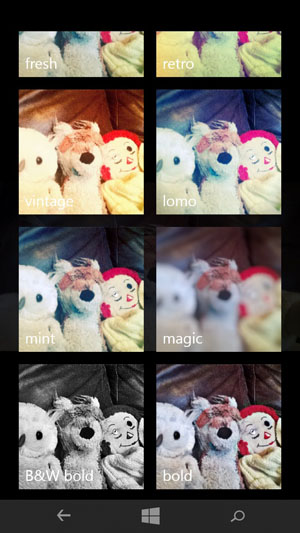 Editing your selfie (click to enlarge)
It actually comes with a well-thought-out selfie app, "Lumia Selfie", with the usual cosmetic surgery filters – slim the fat, soften the eyes, fix your teeth (impossible in my case) – designed for compulsive self-takers. So the phone has three camera apps, maybe a sign things aren't as integrated as they should be.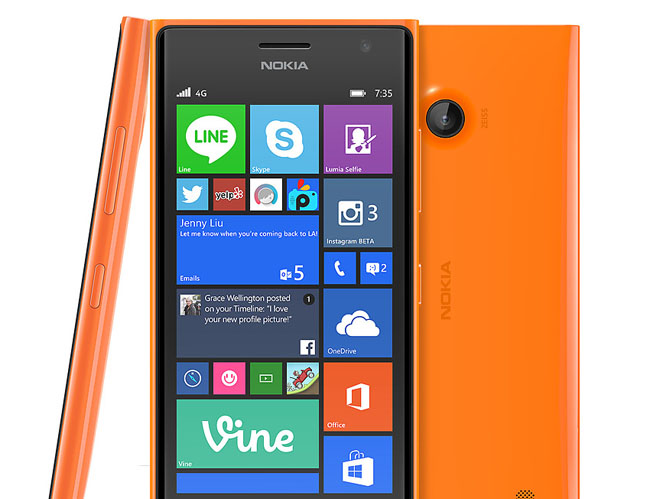 An f1.9 wide aperture lens puts the camera ahead of mid-range rivals
The main rear-facing camera has been bumped only slightly, to 6.7MP, but the pixel count doesn't really tell the full story of how consistently well it works, particularly in lower light conditions. Don't expect any 120fps slo-mo effects or 4K video from this unit. Nevertheless, it roasts any bargain shooter and stands out in the midrange, thanks to its f1.9 wide aperture lens.