This article is more than 1 year old
APPLE still building fanbois CULT HQ in Cupertino, it seems
Drone takes flight over Fruit Loop to reveal giant brown circle
The new Apple Fruit Loop HQ is taking shape, with the foundations laid and the building now resembling the ruined monolithic gathering place of a once mighty Pagan cult.
Which, of course, is kind of what the Apple Campus II will be when completed. Inside will burn the eternal flame of Steve Jobs, stoked by the whispy dreams of fanbois and gurlz the world over, as well as the usual product innovation.
Or something.
The new Apple building is supposed to be the world's greenest corporate HQ, but at the moment it just looks brown.
One eager fanbois shot this video using a drone (an act which, Reg readers might remember, is called a dronie).
To this journalist, the Fruit Loop now resembles one of the weird Nazi structures which sparked all manner of (anti-gravity or alien visitation) conspiracy theories.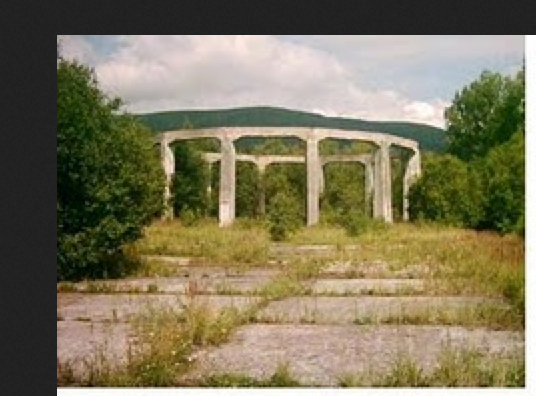 So, to quote Tom Waits, what exactly are they planning to build in there?
Clue: it's probably a smartwatch or a telly. Maybe some boring payment system. Disappointed? ®