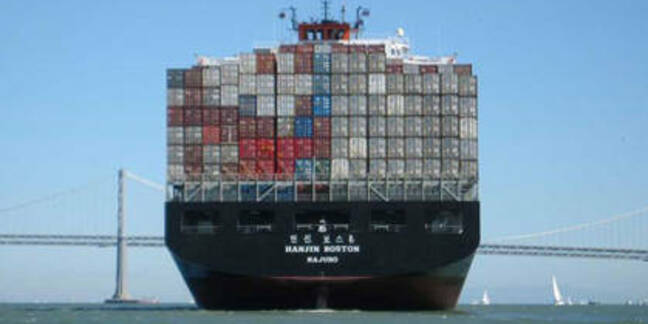 Containerisation darling Docker has made an acquisition, slurping Koality for an undisclosed sum.
Koality offers a continuous integration product, which Docker wants because CEO Ben Golub sees his company's eponymous product being used during the software development lifecycle. Docker's not a continuous integration company and Golub told The Reg it doesn't want to become one. But he does want Docker to be developers' friend as they take software from early development to testing, quality assurance and eventual deployment. Slurping Koality will help Docker to do that and, importantly, make it possible to do so in a hybrid cloud once the acquired company's code is added to Docker'/s own Enterprise Hub.
Golub's happy to call this deal an "acqui-hire" as Koality has just four staff. All will relocate to Dockers offices, effective today.
Docker's nicely cashed-up at present, having just scooped another US$40million in VC funds. Koality probably didn't account for anywhere near the majority of that stash, but does signal that Docker realises it can't build everything it's contemplating for its platform.
"This is part of the Docker saga," Golub told The Reg, adding that some acquisitions are "how we are acting to take advantage of this huge opportunity." ®
Sponsored: Webcast: Simplify data protection on AWS