Here's why this matters
$3.29 is not a huge amount – Samsung outspends Apple by around 10:1, and much of that $14bn splurge goes on puffs to the teenager who is pressing a new phone into your palm, urging you that "this is the best model you can get." That dwarfs the Microsoft royalty payment. And on a swanky new Galaxy retailing at £550, half a per cent doesn't seem worth fighting about.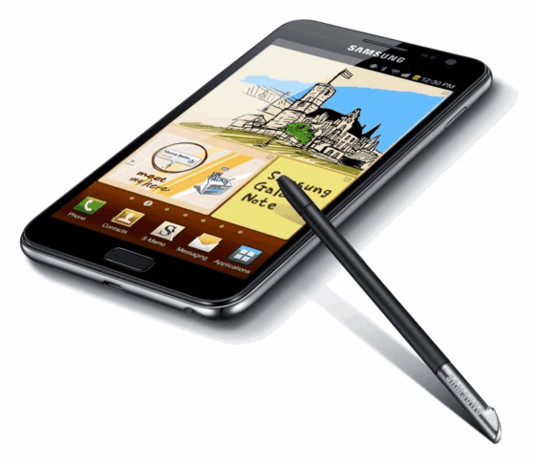 Pricey: Who'd begrudge Microsoft taking a tiny cut on the price of this?
But it might not seem trivial for long. The trend is for smartphone ASPs (average selling prices) to continue to decline. IDC reckons the 2013 ASP of $372 will fall to $309 in three years. And maybe faster: basic AOSP (ie, Google-less) 2G Android smartphones can be picked up for $30 in the Chinese countryside. As the next billion middle class consumers upgrade, this is where the growth is taking place, as Google recognises with its recently-launched Android One program.
Similarly, in a commoditised market such as this, it no longer looks smart to chase Apple's high-price, high-margin model. Today some pretty big names compete at the high price end – but it may not become economically viable to do so for very long.
What we think of today as the "flagship" Android niche may shrink to boutique-sized proportions, much like top-end hi-fi or A/V equipment became a low-volume high-margin business. In a commoditised market like smartphones, cheaper models do a perfectly capable job: look how Motorola has revived its fortunes with an excellent sub-$200 model, the Moto G, and Sony is pushing its Z3 Xperia Compact.
Even Microsoft admitted that manufacturers need costs to be as low as possible, when it scrapped royalties for Windows Phone, and for Windows tablets with displays under 9 inches earlier this year. How long this offer lasts is anyone's guess – given Microsoft CEO Satya Nadella's opaque and ambiguous strategy pronouncements. Cloud first and mobile first doesn't commit Microsoft to fund a platform that the market doesn't want.
Chinese giant Huawei, the world's No.3 smartphone maker, said this year that making Windows Phones wasn't worth the bother - even when the platform is "free". ®
Similar topics