This article is more than 1 year old
So long, Rory: AMD board names Lisa Su president and CEO
Read to ride into sunset by end of 2014
AMD president and CEO Rory Read has stepped down, effective immediately, to be succeeded by fellow AMD exec Lisa Su.
Read, who has served as AMD's chief exec since August 2011, will stay on with the company in an advisory role, but only through the end of 2014.
"I am grateful to have had the opportunity to lead such a talented team and proud of what we have accomplished during such an important chapter in the company's history," Read said in a canned statement. "Together, we have established the right strategy to enable AMD to continue to grow and transform. I am confident that Lisa is the right leader to drive AMD forward."
No reason was given for Read's departure, but AMD has had a hard time of it in recent quarters, battered both by the slumping PC industry and by stiff competition from Intel and various ARM chipmakers.
The company has been touting its own ARM strategy of late, which it hopes will give it a leadership position in the emerging 64-bit ARM server market, but its revenues in recent quarters have been propped up more by sales to gaming console vendors than by servers.
Su came over to AMD in 2012 from Freescale Semiconductor, where she was CTO. Prior to Wednesday's appointment, she served as AMD's chief operating officer, where she ran the company's sales and marketing teams.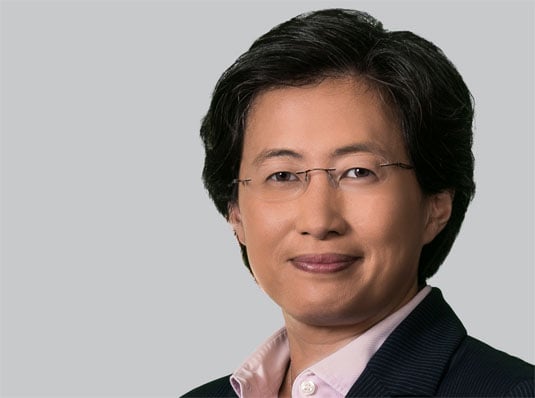 AMD's new president and chief exec, Dr. Lisa Su
She holds bachelor's, master's, and doctorate degrees in electrical engineering from the Massachusetts Institute of Technology and was named an IEEE Fellow in 2009.
"Leadership succession planning has been a joint effort between Rory and the board and we felt that Lisa's expertise and proven leadership in the global semiconductor industry make this an ideal time for her to lead the company," said AMD chairman Bruce Claflin. "The board looks forward to continuing to work with Lisa and the rest of the senior management team to build on the company's momentum."
AMD will hold a conference call to discuss the transition at 2pm Pacific time. ®