This article is more than 1 year old
AWS 'won' Xen-mess-inspired cloud reboot says Rightscale
Sysadmins say less patchwork required in the cloud than own bit barns
The Xen bug that forced AWS, Rackspace and SoftLayer, among others, to reboot many of their servers appears to have gone off without a hitch, although Amazon customers report less downtime than other cloud users.
So says cloud groomer Rightscale, which asked 449 folks how the cloud reboot went for them. Here's the headline findings.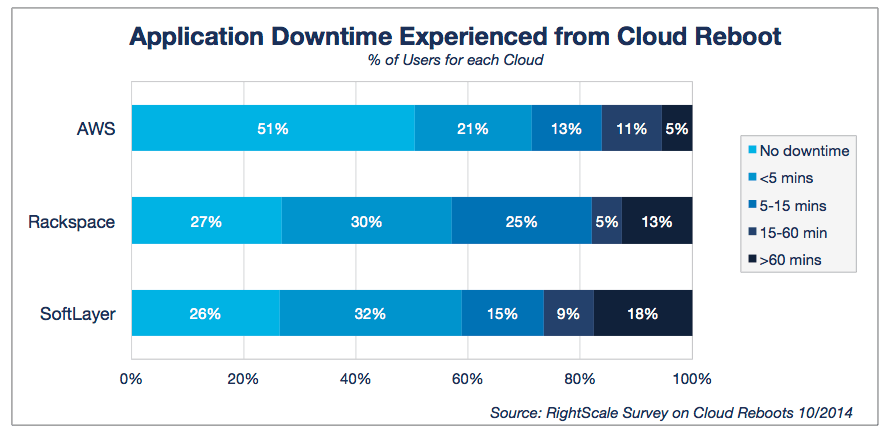 How long was your cloud darkened by the Xen bug? Click here to embiggen
As AWS has stated, fewer than ten per cent of its server fleet needed the Xen patch. Rightscale acknowledges that's probably one reason AWS did so well in its study.
Another question in the study considered whether the need to update Xen represented significant disruption. Here's the graph: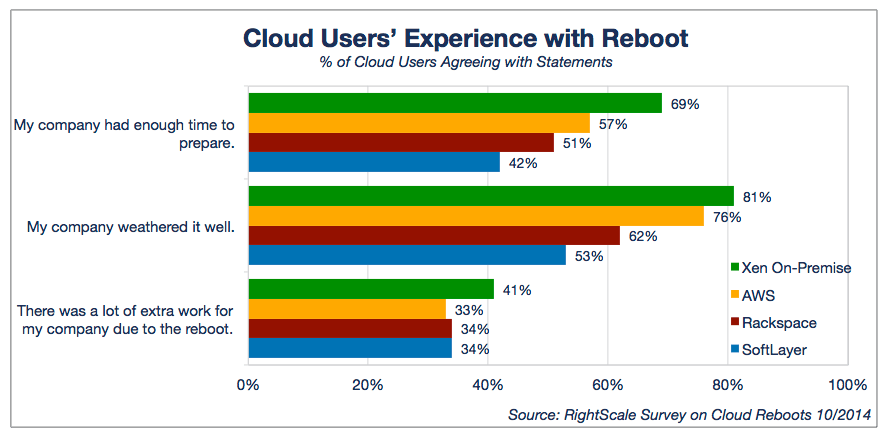 Cloudy but fine: how organisations weathered the Xen bug update. Click here to embiggen.
The study also found plenty of users planning some changes to their use of cloud in order to ameliorate future such incidents. Rightscale thinks the Xen incident therefore represents a useful wake-up call about what it takes to use the cloud, rather than a nasty that will deter you from vaporising more workloads in future.
And you, dear readers? ®