ePassport to Transnistria: NEXTIFYING the Nation State with BONG
Hey the Man, you can't geoblock distributed democracy
---
¡Bong! [The story so far: Bong has summoned the world's most sought after enterpreneurs and thinkfluencers to Transnistria for the first Disruptive Mindfulness Unsummit. But... why?]
The sea of mud stretched in every direction. Ancient, rusty Soviet tractor parts mocked us with their silent tales of record-breaking production statistics. A mournful, chubby-faced child peered warily at us from behind a grubby outhouse window. A few chickens pecked hopefully in the mud. My assistant มาลัย (which means "Garland of Flowers" in Thai), clutching a Bowie knife, eyed them greedily.
No, this was not the venue that Edward Snowden, Eric Schmidt and Kim Dotcom, now shivering in threadbare Elton John Mockba 1979 souvenir bath towels, had expected. But thought-leadership sometimes asks us to go beyond the comfort zone - and I had summoned them to Transnistria for a reason.
"Steve, come quick. There's been an accident. It's Alex ..." said Snowden, looking alarmed and even paler than normal. He was beckoning me to one of the outbuildings.
Inside, in a reassembled flotation tank, lay the naked body of the former SNP hero, his eyes closed, belly rising majestically from the lake of foul-smelling formaldehyde like Ben Nevis.
"I think he's d-d-d-ead," said Snowden.
"Ah, don't worry," I reassured the NSA fugitive. "Salmond is a Highlander. This means he can survive for long periods without food or water in a hibernetic state. His body temperature lowers, and his pulse rate drops to two or three heartbeats a minute. Just don't mention ..."
I mouthed the words "Da-vid Cam-er-on", and continued to the group:
"Alex looked a bit lost, so I thought the kindest thing to do would be to leave him here for a few months. He's perfectly alright."
Snowden looked relieved.
"And when it's time to revive him, we'll just add 5cc of this stuff to the suspension."
I held up a bottle of Dalmore Constellation 1971 Single Malt.
Or ... would we? Salmond now looked so peaceful, now, like a sleeping baby. And this was a damned fine malt. What a waste.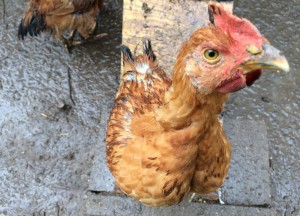 But it was time to explain why we here.
มาลัย gently ushered Schmidt to the centre of our farmyard retreat, and separated Dotcom from a chicken. I cleared my throat.
"OK guys, this isn't Vegas. But we're here in Transnistria for a reason. Transnistria is the only unrecognised nation state in the world. For years entrepreneurs in hot spots like Silicon Valley, Tel Aviv, and Shoreditch have been shackled not just by the laws of physics, but by the laws, rules and regulations devised by nation states. As we know now the nation state is dead," I declared.
Schmidt nodded vigorously. Dotcom and Snowden looked less enthusiastic.
"Tax laws. Intellectual property laws, and the rules of so-called corrupt democracies, imposing the will of the analog majority on the digital vanguard. None of those rules will apply here, in Transnistria. Entrepreneurs, thinkfluencers, paradigm-shatterers - we all need to self-medicate and employ damn well who we like - anyone who can alleviate the burden of being an entrepreneur. Transnistria offers us that freedom, for permissionless innovation. This is the age of No Consent."
"Wow. Mega!" exclaimed Dotcom, excitedly.
"Gentleman, within a few hours the mud you're standing in will be transformed. You are standing on a digital earthquake - an earthquake just hasn't happened yet."
I was just warming up, and took a swig of Dalmore, before passing round the bottle.
"Without the antiquated laws of intellectual property nobody owns anything, or can control anything - which we means only we can own or control it," I explained. "And with net neutrality, all data must be treated equally. So everything travels equally slowly, except over the fastest global private network ..."
"Which happens to be mine," said Schmidt.
"Exactly, Eric," I said. "One we stop people stopping us using their stuff, it can be monetized exclusively by you, through relevant and carefully targeted advertising. A huge win for the consumer, I think we can agree."
I continued: "As for democracy, I have concluded that people simply lack the foresight to vote correctly, so we will supersede this inefficient and corrupt apparatus with digital democracy."
I explained that my hand-picked successors to the brilliant Neelie Kroes at the EU's newly-enlaged DG-CONNECT would ensure that digital civil society would mediate vital issues through social media, to ensure we always arrived at the most optimal solution.
As Neelie Kroes had told me, "You can't geoblock the Hive Mind".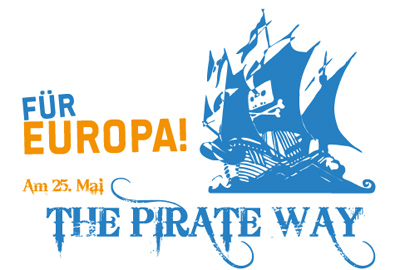 Civil society will mediate the electronic desires of the netizenry
Then came the technical bit.
Every European netizen would be issued with an e-Identity card, based on the highly secure Estonian digital e-Identity, but revamped with a fresh and modern look, using the "New Transport" font, painstakingly chosen by the UK's crack designers at GDS.
Just then I noticed my three keen listeners had become four.
I jumped back in horror. Had Salmond aroused himself from his state of hibernation? This could get dangerous - for him and us. If interrupted at such an early stage of the hiber-nation cycle, a Highlander was highly unstable, and could go on the rampage unless tranquillised with an immediate injection of bile.
I gripped my Nadella Mark 3 Taser. It was a gift from the Microsoft chief executive, the cloud visionary advising me to use it "during tricky wage negotiations with female staff", as he winked knowningly at มาลัย .
But it wasn't Salmond. It was the sad-faced boy from the outhouse.
And this sad-faced boy looked strangely familiar. In fact, he reminded me of a client. But who?
The boy held up a scuffed black gadget.
"Praystation Veeta. Battery frat."
"Kim!" I cried. "How long have you been here?"
"About one month," the juvenile tyrant sighed. "Can I get lift?"
"No problem Kim," I assured him, handing him the bottle of Dalmore. "You can finish that off. We will not be needing it." ®
Steve Bong (official title: Lord Bong of #businessmodel) is the founder of Bong Ventures, an early stage investor and incubator focussing on innovative new technology start-ups based in Shoreditch, London. When he's not helping rear the next generation of business models, Steve enjoys parties and foreign travel, extreme cuisine, Open Data and draws his inspiration from Ayn Rand and His Holiness the 14th Dalai Lama. He advised (then hired) No.10 policy guru Rohan Silva on mindfulness and innovation, Lily Cole on innovation in giving, Mark Zuckerberg on the Perfect IPO, the Republic of Kazakhstan on emergent social media strategies, LOCOG on brand enforcement, and imagineered the Olympic Opening Ceremony with Danny Boyle, Shoreditch's #guardian coffee coffee shop with Jemima Kiss, and was the social media consultant for Edward Snowden and Lady Thatcher's Funeral. A recent attempt to arm the Syrian rebels with iOS7 sadly failed, however. He emphatically declined to assist the Islamic Caliphate in creating viral and engaging content, however.
At the personal invitation of Kim Jong Un, he is a strategic consultant on the Nextification of North Korea. Steve wants to pivot the BBC into the 22nd Century, blue-skying its hugely successful Digital Media Initiative, and advises the UK Government on icon design and the new National Curriculum. He favours Small Government but Large Catapults, the Soft Power of Tiny Coding Fingers, and wants more taxpayers to engage in Ambient Crowdsourcing.
Follow Steve at the Transnistria Unsummit via @BongVentures Twitter.