BEND IT like YOGA: Newest Lenovo gadgets have built in PROJECTORS
Flip it, bend it, UHD display – what's not to like?
Pics Fresh and glowing from its triumphant snatch of top spot amongst PC vendors yet again, Lenovo unwrapped three new Yoga products in London yesterday: two tablets and an Ultrabook.
While Lenovo is number one in shipments, Lenovo's SVP and EMEA president Aymar de Lencquesaing revealed, "We ship more tablets and smartphones than we do PCs" adding that "We're aiming this year to ship 100 million smartphones and tablets… and quite frankly, we're well on our way to this goal."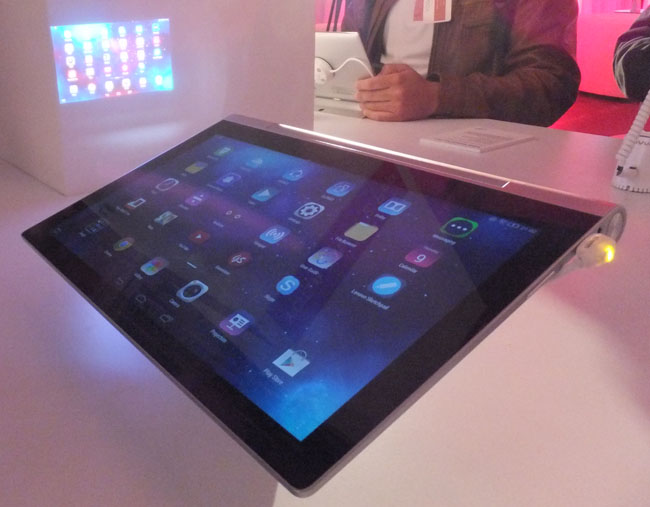 Yoga Tablet 2 Pro features an integrated projector
At the event it was the 13-inch Yoga Tablet 2 Pro that captured the imagination, although the unveiling left some bewildered, as a cascade of faint images danced around the screen before their eyes.
It turned out what was being shown were projections from a number of these devices. Yes, the Yoga Tablet 2 Pro features a built in projector in the barrel end of this Intel 1.33GHz quad-core Z3745 Atom-powered Android 4.4 tablet kitted out with 2GB of RAM and 32GB of storage and support for a 64GB micro SD card.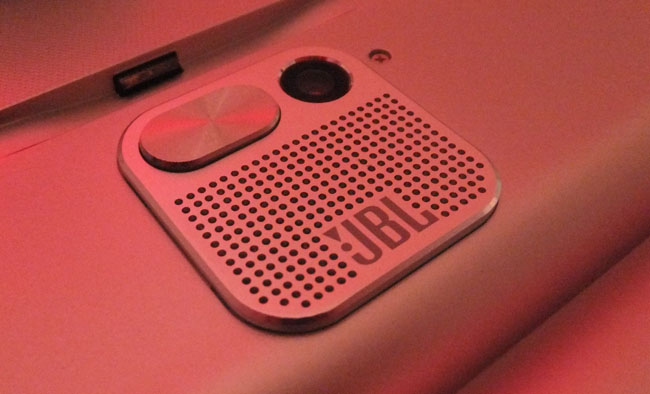 5W JBL sub-woofer and 8Mp camera
Lenovo talked up its audio capabilities – again, that barrel housing provides some useful space for 2 x 1.5W front firing speakers – with the surprise addition of a 5W JBL subwoofer tacked on the back alongside the 8Mp camera. The ambient noise at the event made it impossible to assess the audio quality.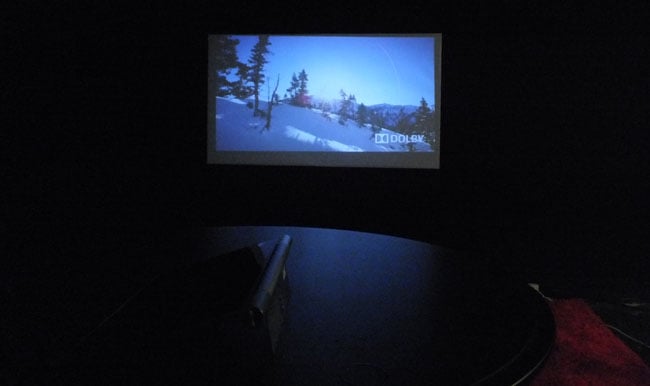 The big picture: the Yoga Tablet 2 Pro should satisfy in hotels and dorm rooms
Although this was not shown on any spec sheet, I was told the projector is rated at 1000 lumens. It wasn't exactly dazzling when we tried it out by projecting on the the ceiling, but Lenovo quotes a 50-inch maximum image and in the dimly lit demo room set-up, it didn't look too bad, albeit not especially crisp.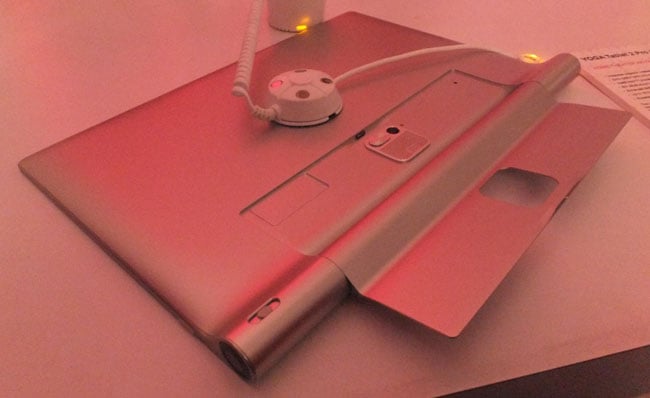 The focus slider was bit crude – kickstand unfolded ready for Hang mode
You just hold a side button for a few seconds and it springs to life – an on screen notification appears too so you can cancel it – and there's a focus slider, somewhat strangely positioned along the edge that the device rests on. Trying this adjustment out, it seemed crude at best and I noticed a fingermark was already coating the projector glass – and I was the first to grab this particular display model.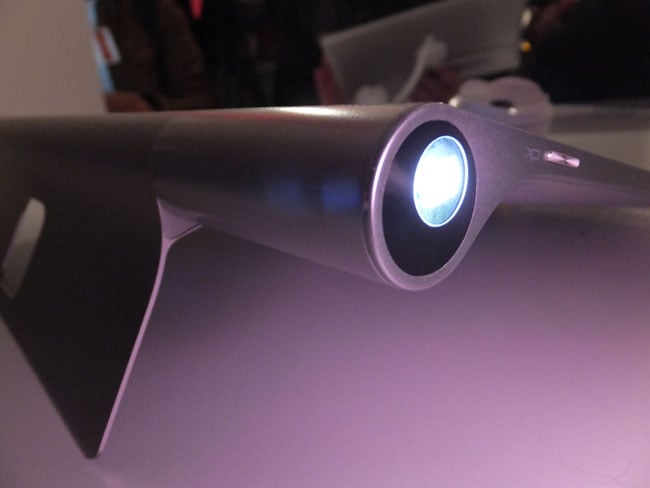 1000 lumens, apparently but that glass lens cover is destined to become a fingerprint magnet
Lenovo claims a 15-hour battery life, although that's probably not with the projector running. Given that it has 13.3in 2560 x 1440 IPS touchscreen, you might prefer to do more localised viewing and being of the Yoga persuasion, the kickstand makes this possible from a variety of angles, so you don't have to treat viewers of the 1.6Mp webcam to scary nostril shots.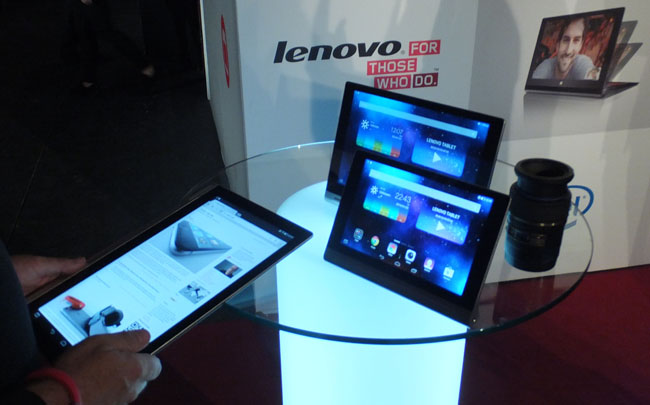 The new Yoga Tablet 2 Android family