Voice recog - it's not just for sci-fi films any more...
"We tend to talk three times faster than we can type, and we work in environments where we need to create a lot of documents but very few of us have good keyboard skills. It's becoming more and more acceptable to use voice commands, but our main challenge is still a lack of understanding of the technology."
Nuance has many use cases where its voice recognition technology is enabling people to become more productive and is even changing lives.
Whitmore says that more than 500,000 physicians and 10,000 healthcare facilities worldwide use Nuance's voice-enabled clinical documentation and analytics solutions.
Many of the world's top automakers, including Audi, BMW, Ford, GM and Mercedes-Benz, are also Nuance customers, with more than 90 million voice-enabled cars on the road.
Learning aid
In the UK it is being used by national charity Citizens Advice to improve accessibility and mitigate the risk of RSI injuries. Citizens Advice helps people resolve money, legal and other problems by providing free information and advice.
Best-selling business author Dee Blick has been able to continue her career thanks to voice recognition software after being hit by RSI 15 years ago.
Dragon has also found a home in enabling dyslexic and dyspraxic people to become more productive and engaged with learning. Oxford University, for example, has authorised Dragon to support students up to and including exam time.
Students have access to Dragon via the Disabled Student Allowances Scheme, through which Nuance already supplies more than 10,000 copies of the product to students across the UK each year.
There are also plenty of examples of voice recognition systems being used by businesses to improve productivity. For example, fee earners at London patent attorney firm Beresford have been using voice recognition for nearly 10 years to deliver a faster turnaround of legal documentation and emails.
Property management firm E-ventory has been using voice recognition technology for the same length of time as part of its bespoke workflow process for inventory management.
And while it might seem to some that voice recognition is forever 18 months away from widespread acceptance, let's not forget that Nuance is a close-to $2bn a year business employing 12,000 people.
Mark Skilton, professor of practice for the information systems and management group at Warwick Business School, thinks we are on the cusp of a turning point as the accuracy of the technology improves.
"Accuracy rates are fast approaching good enough to enable both on-command and actual productivity enhancement better than traditional input devices," he says.
"With accuracy rates being cited of up to 99 per cent for voice-to-text conversion there is the realistic prospect of being able to interact with machine information."
Skilton sees all sorts of interesting avenues, both in and out of the workplace: identity services through voice recognition, productivity improvements through dictation and translation services, assisted living and healthcare services, in-context queries, interactive games, assisted movement through self-driving cars and transport control – the list goes on.
Hard to understand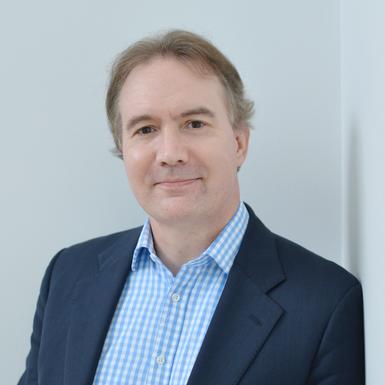 Skilton: Turning point
Skilton points out that there are different steps involved in this interaction. One is the transcription of the human voice to machine-readable information, and the others are the machine's ability to understand the instructions and its ability to reply meaningfully in context.
The latter step is a long way from translation. It needs semantics and pragmatic understanding of meaning to take sensible action. Skilton points out that "accuracies of 83 to 86 per cent are often within a specific set of voice recognition questions".
"Voice recognition is part of the emerging technology landscape of the human-machine integration journey," he says.
"We can extend interfaces further into wearable technologies that sense our movements, body temperature and other non-verbal data. Embedded technology may also create new possibilities to improve body organ function and enhancements such as pacemakers, hearing aids, proximity sensor devices and eyesight augmentation.
"The challenge beyond this is how to direct human thought and commands to obtain and seek information as well as interact with others and other machines. Research is already enabling some brain-machine interaction, including eye image recognition, thought pattern recognition and even emotion, but it's still early days.
"The possibilities are limitless. Voice recognition is part of an emerging lifestyle and immersive technology that enables humans to work better with their living environment.
"It is a key stepping stone to providing accurate requests and information to machines that can interpret and augment our world." ®
Bootnote - The Voice Recognition Elevator in Scotland