Weekend reads: So, Anyway..., Anger is an Energy and Smoke Gets in your Eyes
John v John: Cleese and Lydon tell their own stories
---
Page File El Reg bookworm Mark Diston reviews the latest tantalising tomes. There's a battle of the autobiographies going on, with comic genius John Cleese up against music's enfant terrible John Lydon, aka Johnny Rotten – we'll see who gets the last laugh here. We've also a surprisingly entertaining insight on the life of a mortician, from practitioner and member of The Order of the Good Death, Caitlin Doughty.
So, Anyway...
John Cleese is a comedy writer and actor who made his name as a member of the Monty Python team and was the co-creator of Fawlty Towers. So, Anyway... is his autobiography.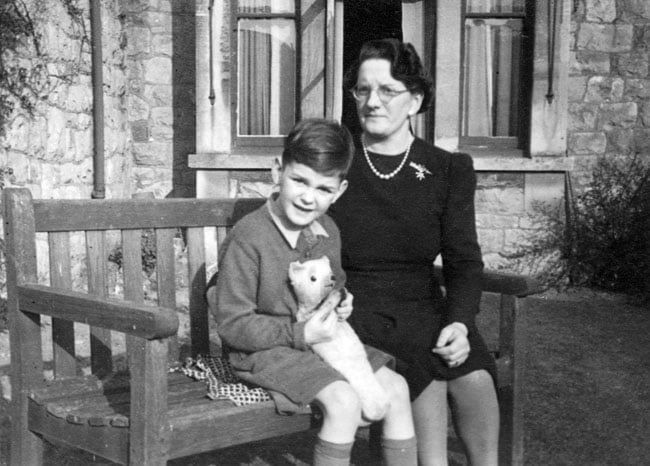 The young John Cleese with mother and clutching his "best friend"...
His story begins in and around Weston Super Mare in 1940, as John, a pampered only child, he asks: "Why was I so ineffectual?" and "Why was I such a wuss?" The answer, he writes, is no siblings and doting parents.
However, School begins to bring him out of himself. The stifling values of the lower middle class world of the 1950s is brilliantly described. His mother comes over as an ignorant, neurotic individual: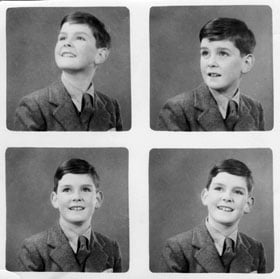 The young John Cleese pulls a few happy faces
"She had no information about anything that was not going to affect her life directly in the immediate future." He recalls giving her quail's eggs, claiming they were from moles and that he had gathered them from Hampstead Heath.
He is put through prep school and gains a scholarship to Clifton College public school. His introduction to the school cadet force helps form the core values of his life: "Not to fight in a war, never to give birth and not to work in finance."
He is asked to go back to teach in his prep school as an emergency has arisen when his predecessor has been dismissed for paedophiliac activities: "But you said he had excellent qualifications?" Cleese asks the headmaster "Yes, but I never bothered to check them, you see he came to the interview wearing an MCC tie!"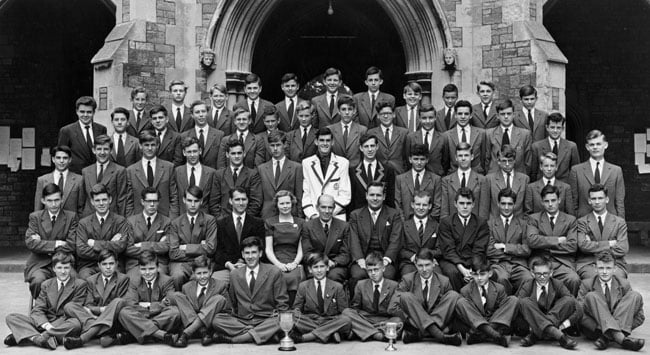 Cleese takes centre stage in First XI blazer – click for a larger image
Cleese gets a place at Cambridge University studying law but is lured into the world of Cambridge Footlights. He describes the shock of seeing Beyond The Fringe, which broke the mould of British comedy and begins to perform in shows with the likes of Graham Chapman, Bill Oddie and Tim Brooke-Taylor.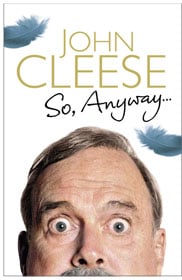 He scrapes through his exams and is immediately offered a job as a scriptwriter at the BBC. His final footlights show Cambridge Circus takes off and is performed in the West End, Edinburgh, New Zealand (where he loses his virginity) and New York, where he meets future wife and Fawlty Towers collaborator Connie Booth – who played Polly in the series.
Cleese confesses: "I think there have only been about four occasions in my professional life where I have shown initiative."
Indeed, upon his return to London, TV and radio work keeps arriving. The first gathering of the Python cast is on The Frost Report, but it will be a few years before the TV series is commissioned. He collaborates with just about all the comedy greats of the 1960s: Peter Cook, Peter Sellers and The Two Ronnies – Barker and Corbett.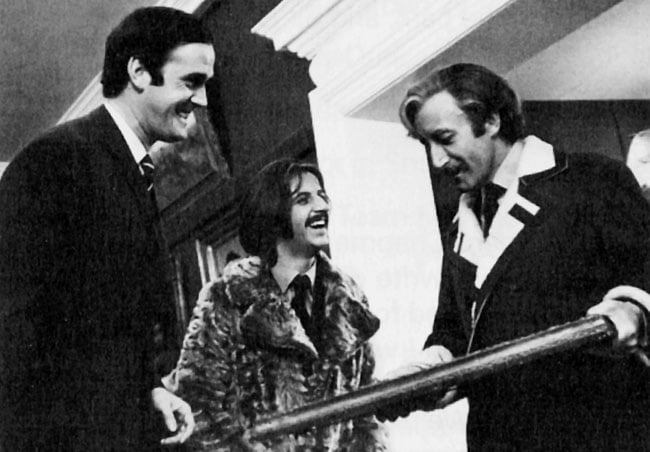 Enjoying a joke with Ringo Starr and Peter Sellers
During this time, Cleese develops a close working relationship with co-writer Graham Chapman, whose coming out is retold hilariously. There are sketches from the long lost 1948 Show – all copies of which were long thought to have been wiped.
The book ends just as the Pythons are getting together, reputedly being granted a 13 show run with only the most vague outlines of ideas. There is an epilogue which fast forwards to the O2 Arena for the recent Python reunion, Cleese pays tribute to Chapman, his deceased writing partner and ends on the anticlimatical note of the second night of the O2 shows when Cleese walks on stage and asks himself: "How is it possible that I'm not feeling the slightest bit excited?"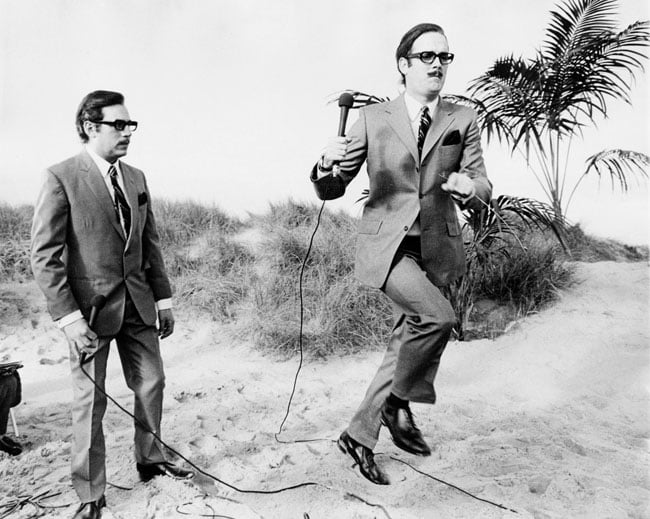 Terry Jones and John Cleese perform the Monty Python Whicker Island sketch
I predict a sequel to So, Anyway… is already in the offing. Cleese's autobiography is a great read. It is typically self-effacing and doesn't indulge in the cult of celebrity namedropping for it's own sake. It will not only appeal to fans of John Cleese's work, but to any aspiring comedy writers and performers, as it goes into extensive details about the mechanics and idiosyncrasies of what makes us laugh.

Author
John Cleese
Title
So, Anyway...
Publisher
Random House
Price
£20 (Hardback), £9.98 (eBook)
More info
Publication web site