Weekend reads: So, Anyway..., Anger is an Energy and Smoke Gets in your Eyes
John v John: Cleese and Lydon tell their own stories
---
Anger is an Energy: My Life Uncensored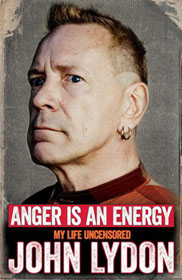 John Lydon needs little introduction, Anger is an Energy is the second autobiography from the Sex Pistols and Public Image Limited (PiL) frontman, known to many as Johnny Rotten.
Lydon's Rotten: No Blacks, No Dogs, No Irish published in 1994, cuts off with the demise of The Pistols, Anger is an Energy covers his whole life. I have read Rotten in the last year and although Anger is an Energy recounts many of the same events, Lydon has enough anecdotes to dismiss any feeling of repetition.
Raised in a loving but impoverished London Irish family, he has a few tales that exceed your normal salt of the earth childhood memories: "It's quite a thing to carry a bucket of miscarriage… and have to flush it all down an outside toilet". He also describes having to identify the body of his grandfather, who had a heart attack while shagging a prostitute on a doorstep.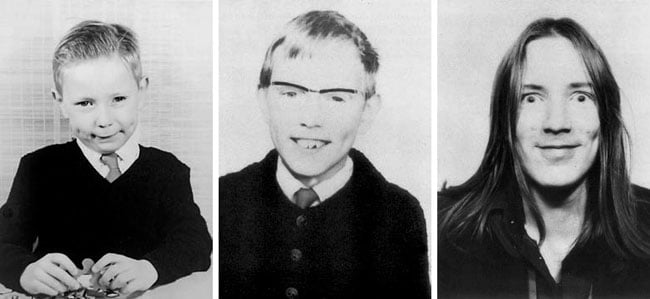 Three ages of John: 7, 11 and 16 – Photo: © Lydon Family
Catholic school provokes a lifelong hatred of religion: "You're left handed, it's the sign of the Devil." He describes growing up as "perfecting the art of dissatisfied youth."
Music is his main love, he goes on to describe his eclectic influences. His passion for the likes of Can, Captain Beefheart and Peter Hammill are well documented, but he also namedrops Status Quo and The Fatback Band and even confesses to owning two Alvin Stardust albums!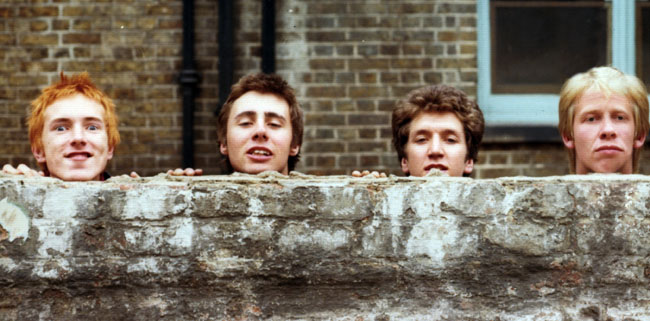 Sex Pistols – the line up from their first rehearsal in 1975. Photo: © John Gray
The Sex Pistols story has been told many times, I won't insult Lydon by claiming that he has mellowed, let us just say he has become a tad more warm and cuddly in his dotage.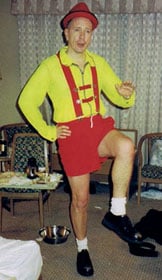 Dressed as Pinocchio: cartoon
ludicrousness, challenges an audience
Photo: © John Rambo Stevens
One of the great surprises of this book is him proclaiming his love for Glen Matlock – original bassist in the Pistols – though he still hasn't anything much positive to say about their manager Malcolm McLaren. As for designer Ms. Westwood, his safety pin fashion statement was:
"A mobile repair kit for when Viv's goods fell apart." Another funny story involves him selling a rubber bondage shirt to Reginald Bosanquet, the TV news reader.
After the break up of The Pistols, Lydon recounts the birth of PiL, which is critically acclaimed, but brings a new set of problems: "The captain of the ship can't have friends onboard."
The music of early PiL was groundbreaking, but is surrounded by the acrimonious fall outs which Lydon has with the other members of his band. If you want to hear a different perspective, this is recounted by the other members of early PiL in Phil Strongman's Metal Box: Stories from John Lydon's Public Image Limited. Lydon seems to create his best work with strong characters to bounce off, but admits to a problem with egomania.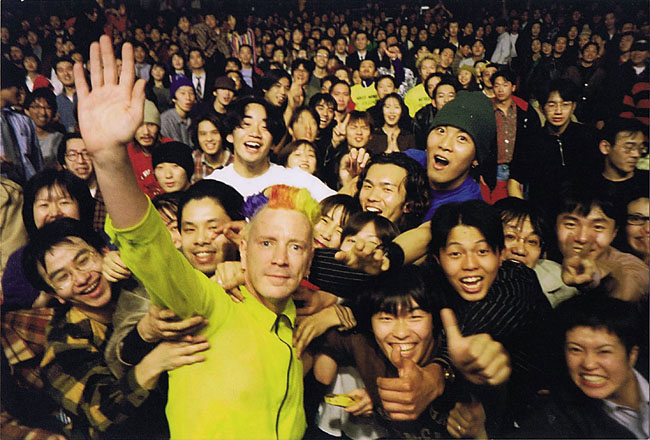 Japan, November 1996: "I like to connect with my crowd, but I have to be very careful at some gigs, because they will tear you to pieces - lovingly." Photo: © John Rambo Stevens
Rotten included some inserts from friends and contemporaries which added depth and context to the story. Alas, Anger Is An Energy lacks this input and, as a result, the latter part of the book – which describes his recent career – becomes rather one dimensional. The insights into his personal life are touching and more effective.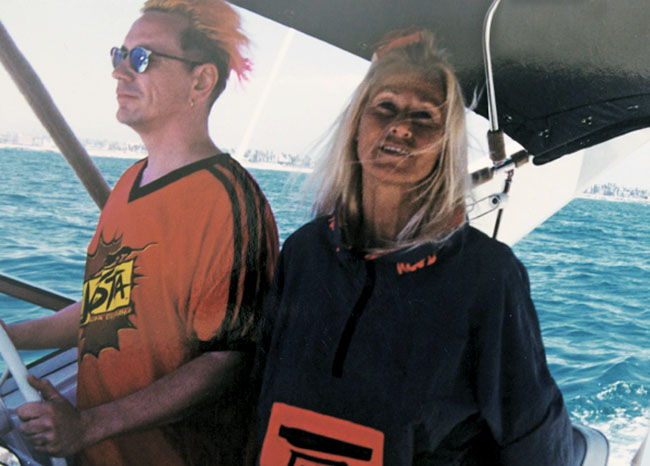 John and Nora's boat: "It doesn't have a cocktail bar or anything like that. It's only a little thing, but we like it."
Photo: © John Rambo Stevens
He describes his long term partner Nora as "the love of my life". And the difficulties of adopting his feral grandchildren reveal more about Lydon the man, than most of his lyrics. The downside of celebrity is brought home when he describes his Irish relatives auditioning in front of him at his father's funeral:
"Can ye get me oan X factor?"
"No!
"Yer a cunt!"
Anger is an Energy is a great autobiography, if you enjoyed Rotten, then you'll enjoy this too. The second half does tail off a little as these books tend to, when the author gets famous, but Lydon is always engaging, challenging and entertaining.

Author
John Lydon
Title
Anger is an Energy: My Life Uncensored
Publisher
Simon and Schuster
Price
£20 (Hardback), £9.99 (eBook)
More info
Publication web site