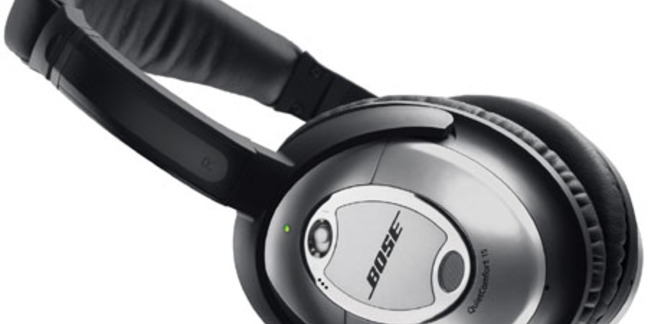 Bose has settled its patent dispute with Apple-owned Beats over noise-cancelling tech for headphones, although details of the deal remain confidential.
Bose had sued Beats back in July, claiming that the newly fruity firm infringed on five of its patents for headphones relating to noise-cancelling, a technology Bose said it had been working on for forty years.
"Because Bose invests heavily in research and development, and because Bose has built its reputation on producing superior products through innovative technology, Bose's continued success depends in substantial part on its ability to establish, maintain, and protect its proprietary technology through enforcement of its patent rights," the company said in its filing with the court.
Bose also filed complaints with the International Trade Commission (ITC) over the alleged infringement. The filings came just a couple of months after Apple agreed to buy Beats Electronics, the headphones and streaming music firm, for $3bn, Cupertino's biggest acquisition.
On Friday, the firms told the Delaware District Court and the ITC that they had resolved their differences, although they didn't reveal the terms of the settlement.
In a filing to the court, Bose said it had settled its claims with Beats and that each firm would be bearing its own legal costs.
Bose also told the ITC that it had agreed a deal with Apple, as the owner of Beats, but that the details of the deal had to remain confidential as it contains confidential business info. ®
Sponsored: How to simplify data protection on Amazon Web Services