Aboard the GOOD SHIP LOLLIPOP, there's a Mobe and a Slab and a TELLYBOX
It's swee-eet trip to the Android shop
Pics Google has released its latest iteration of the Android OS, plus a triple deployment for the new software in three new devices – a trendy big phone, a slablet and a telly box.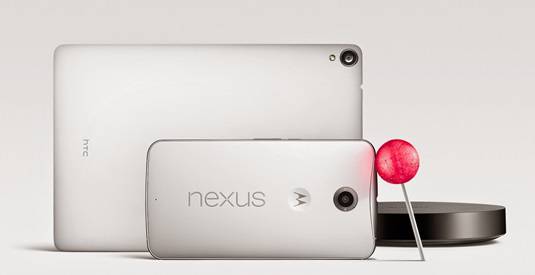 New Nexus family to go with the new OS
Android 5.0, codenamed Lollipop, got an extensive preview during June's Google I/O conference, and the software is now ready for public consumption. The updated operating system supports 64-bit processors, and sports a new user interface called Material Design, which can display 3D animated buttons.
The new UI is intended to run smoothly on all Android devices, ranging from smartwatches to in-car Android Auto systems. Google has published about 5,000 APIs for the new operating system, and is promising high levels of customization for power users.
For example, you can add notifications to the lock screen – something Apple has been doing for years – and specify which alerts should appear, hiding away the rest. Lollipop will also allow multiple user accounts to run on a single handset – handy for those of us with multiple Google accounts – and a revised version of Gmail with a flashier design.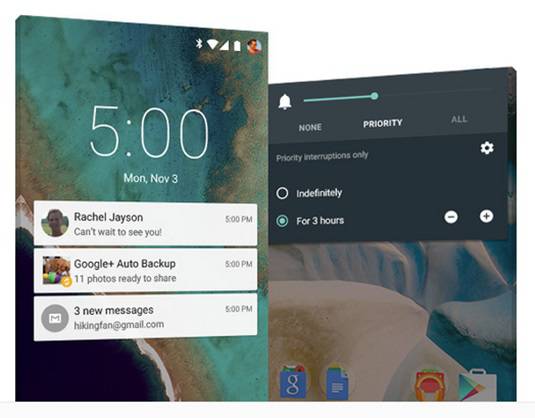 Android Lollipop - your one desire?
The operating system also has a new runtime engine, dubbed ART, which Google promises will leave its Dalvik system looking very slow. ART is also designed to make life easier for developers with better crash reports, more debugging features, and support for a dedicated sampling profiler that monitors apps more closely.
Battery life, the perennial bugbear of smartphone users, has also been addressed. Google says Lollipop will be a lot less battery intensive, and the operating system will kick into a power-saving mode that gives an extra 90 minutes of operating time when the battery reaches critically low levels of power.
Lollipop is also showing the effect of our post-Snowden world: encryption of data held in devices is on by default. Gadgets can also be unlocked by facial recognition or by pairing with a trusted device like a smartwatch – something that should cheer up cops and g-men upset about the encryption. Just point a perps face at a mobe, and hey look, it unlocked.
Lollipop is designed to work with as little as 512MB of RAM, which should ensure a good spread of handsets can handle it. The first devices running the new operating system will be a phablet, tablet and TV streaming widget, which Google will flog under its Nexus brand. In the next couple of weeks owners of Nexus 4, 5, 7 and 10 devices will get the OS update.