This article is more than 1 year old
HP slips on Scality's RING, plans to flog it with ProLiant servers
New logo, new reseller
Analysis HP is going to resell Scality's RING object storage software, despite having its own scale-out StoreAll object storage technology.
Scality hopes this is a break-out deal and twins with a market move to unstructured data and server-side storage – as this would help object storage emerge from its chrysalis and float like a butterfly.
HP will resell the RING software with its Big Data ProLiant SL4500 and ProLiant DL380/360 servers for enterprise and service provider use cases – for example: active archives, content distribution, web and cloud services, distributed computing and enterprise clouds.
The two firms say Scality's RING software doesn't need add-on gateways for NAS and file-based applications, and has many multi-petabyte production deployments. It offers they claim, "high performance and low latency across large and small files; optimal support for bandwidth and IOPS-focused workloads; petabyte-scale; and always-on availability."
The companies add: "Scality and HP together deliver enterprise-class storage for 80 per cent of storage workloads across file, object, and VM-based applications at a cost that is competitive with public cloud."
It is understood that Cleversafe was also a candidate for an HP object storage selling deal and it, at this stage, does not feature in HP's lineup in the same way as Scality.
HP and Scality will invest and jointly sell and market the combined products.
This is a arrangement with HP's Hyperscale Group, not its storage operation, which is committed to HP's in-house developed StoreAll product.
Previously we have been told by that part of HP: "When HP provides a strategic storage solution, a key element is the provision of end-to-end hardware and software support, which we deliver for object-based storage with HP StoreAll storage today. While alternative products may indeed be resold by HP for entirely different use cases, they do not constitute a strategic storage solution since these typically lack end-to-end HP hardware and software support."
The Hyperscale Group clearly thinks Scality's RING offers a feature set that StoreAll does not have for the use cases it has in mind. Our understanding is that there is little to no chance of the Scality software being OEM'd by HP because of the in-house StoreAll product and that the RING Complements StoreAll by extending HP's ability to sell into parts of the object storage market StoreAll does not, yet, reach...
Chuck Smith, the business dev's VP in the Hyperscale Group, said: "Scality perfectly complements HP's strategy to offer new, flexible solutions to Enterprise problems around growth, complexity, and cost. Scality and HP have already partnered with many innovative customers, including Dailymotion for online video and RTL2 for VOD, and we are excited to help many more customers achieve aggressive business goals with our joint solution."
Scality COO Erwan Menard said HP and Scality have worked together in joint deals for four years "with over 50 petabytes installed .... [and] deployments at Comcast, Time Warner Cable, SFR, Telenet, eTF1 and many more."

Scality's ring-like logo
Object Storage as the new filesystem tech
Business-wise Scality had a record third 2014 quarter, equalling all bookings in 2013. It thinks the storage world is changing significantly as software-defined or driven storage - software on commodity hardware - disrupts traditional storage array-led sales.
The company is convinced that 10 to 15 years from now, very few small enterprises will operate their own IT, using Cloud and SaaS (Software as a Service) services such as Salesforce, Office 365, Box or Amazon AWS instead.
The mid-range IT market will essentially fade away, as Cloud and SaaS providers, as well as most large enterprises, and many vertically-focused players, will have their own IT resources but architected in a way similar to Google, Amazon and Facebook. It's cloud for small customers and AWS/Facebook -stye IT for everyone else; and Scality is convinced it can play in this transformed no-mid-range/high-end market with a large total addressable market (TAM) .
It cites three consultancies in support of this change: IDC with its third platform concept; Gartner with the Web Singularity idea with conventional IT wisdom going away; and Wikibon's emphasis of the Server SAN concept, with enterprise organisations beginning to replicate the infrastructure of hyperscale giants.
As Scality's own surveys would have it:
90 per cent of storage will be unstructured data by 2017
$30bn of value will shift from traditional storage appliances and the storage management software of today (e.g. EMC, IBM, Symantec, NetApp) to standard servers running software-defined storage platforms
The storage software market will be $13bn by 2020, and Scality will address 45 per cent of it, meaning more than $5bn
Scality software will enable $8bn of server-based storage revenue
Based on average spend, there are 22,000 data centres that will consume software-defined storage platforms
This expansion of its TAM (total addressable market) is consequent on Scality having already developed and redefined its product away from pure object storage accessed through an object-structured interface to a more general file (NAS), block (SAN) and scale-out NAS storage facility with an object core. It says over 50 per cent of its customers already use the RING product as a scale-out NAS.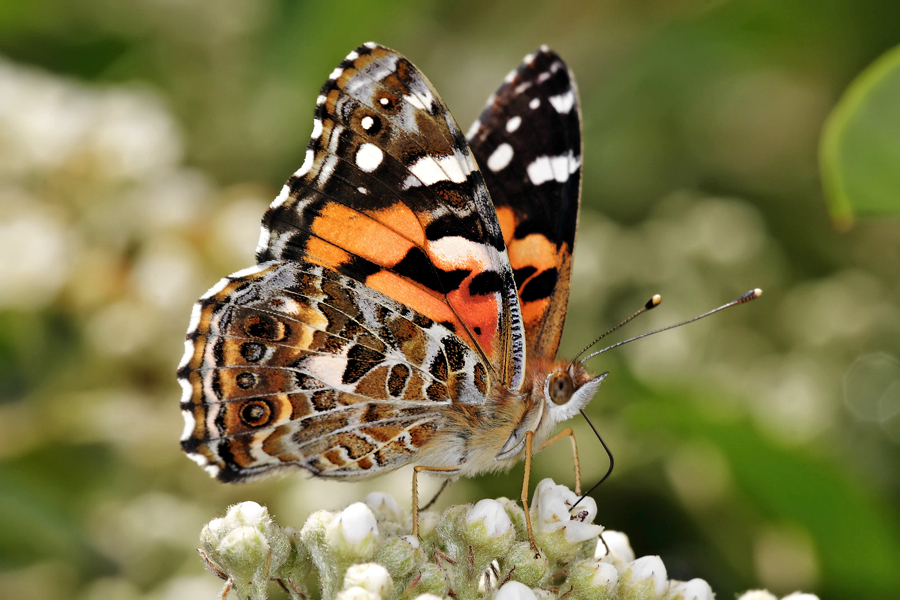 Is the RING ready to float like a butterfly, sting like a bee?
Coinciding with this potential uplift in its fortunes, it has refreshed its logo design. Scality CEO Jerome Lecat talks of a year-long transformation of Scality from an early-stage startup into a "bona fide self-standing enterprise" and "now the butterfly is ready to get out of the shell".
The HP reselling deal will, Scality hopes, speed the butterfly's fluttering wings and help get Scality flying high. ®