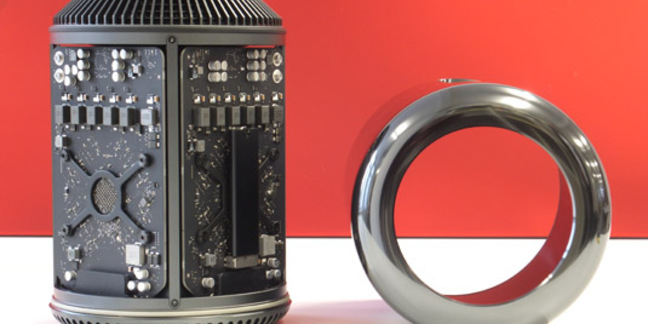 VMware has emitted a small update to ESXi that, among other things, adds support for the Mac Pro.
ESXi 5.5 patch 3 offers a collection of updates that address security and stability issues.
VMware's not mentioning it on the download page, but staffer William Lam has helpfully let us know that the update also means ESXi can now run on the Mac Pro.
Lam's blogged about this scenario before, noting last July that VMware struck "some unforeseen challenges that is currently preventing the current version of ESXi to run on the new Mac Pro."
At the time, Lam said VMware and Apple were working to solve the problem. That collaboration now looks to have been successful.
Lam also writes that "when the next release of vSphere (.NEXT) is available, the Apple Mac Pro will also be certified and supported." Might that be a hint that the next edition of vSphere will be called vSphere.next, making VMware's hoped-for change in product naming scheme a reality?
While you're pondering that, consider also why anyone would want to run vSphere on a Mac Pro. Yes, the machines are mighty workstations. But even when slotted into something like Sonnet's 4U, two-machine rack mounting you're only getting a dozen Xeon cores in 4U. That's a trivial core count, suggesting that those who really want Mac Pros as their hosts have some other nefarious schemes in mind.
Feel free to let us know what those schemes might be, and why they matter. ®
Sponsored: How to simplify data protection on Amazon Web Services