Power broker
Sony's PR guff aside, the Xperia Z3's screen is indeed unusually bright (600 nits vs the Z2's 400nit), very colourful and with warmer hues than were evident on either the Z1 or the Z2. And it is as sharp and crisp as you could want. Sony has surely done the right thing by not chasing the LG G3 down the QHD path. Packing in more pixels than the human eye can rightly discern, only to have them suck the battery dry in a trice, makes no sense to me.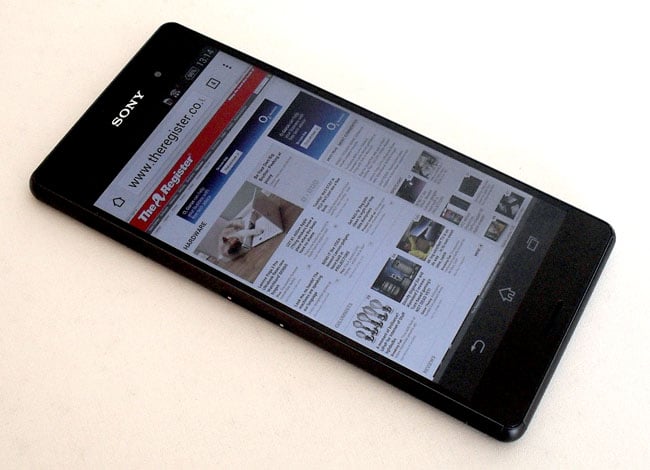 Bright and crisp disaply
And that screen tech really does have an impact on battery life. I regularly got well into a third day of mixed use before I need to charge the Sony Xperia Z3 and when it came to looping a 1080p MP4 video, the battery lasted for an impressive 12 hours 30 minutes. That's over an hour better than the Z2 and over two-and-half hours better than the Z1.
Since the Xperia Z2 hardly lacked for grunt, the Z3 has only been given a minor performance boost. It uses the Qualcomm MSM8974AC Snapdragon 801 chipset rather than the MSM8974AB. That means that the quad-core Krait 400 CPU can run at the maximum 2.5GHz rather than 2.3GHz.
As before, there is 3GB of RAM and an Adreno 330 GPU. Beaten with the AnTuTu benchmarking stick, the Z3 returned a score of just over 42,500, which, if not good enough to knock the HTC One M8 of its perch, at least gives the Z3 a silver medal.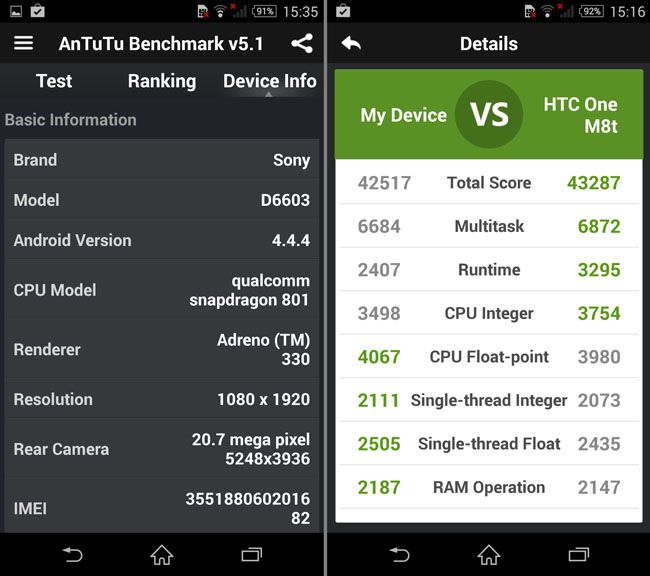 AnTuTu results notch up a competitive score
Incidentally, the version of Android at play here is 4.4.4 up from the Xperia Z2's 4.4.2. It's probably fair to assume the Z3 will get a bump to Android 5.0 (Lollipop) in due course. As you'd expect, there is a fair amount of questionable OEM bloat but you also get Sony's excellent Album, Movies and Walkman apps and OfficeSuite 7, so it's not all bad news.
A longstanding feature of the otherwise rather lacklustre Sony Xperia launcher is "small apps". These are, well, small apps, like a calculator, that you can open in a window by holding down the recent apps button. Rather more usefully you can now open Chrome or Gmail or Google Calendar in a window and there is an ever growing number of third party small apps in the Play Store. The small apps still function if you swap launchers.
New to the Z3 is the option to use your Z3 (or Z3 Compact or Z3 Tablet Compact) as a monitor to play PS4 games, just as long as your phone and PlayStation are on the same Wi-Fi network. There's even a special clip available that lets you attach your Z3 device to a DualShock controller. Since this facility has yet to actually launch, I can't vouch for its efficacy but it sounds like a good idea.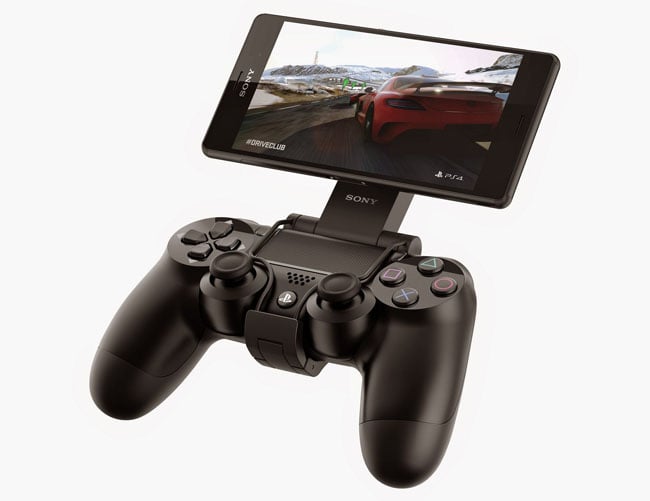 Coming soon...
From by the spec sheet, the camera, like the screen, looks the same as the Z2's component but again there have been some changes mostly on the software side. The actual camera hardware is much the same – a 20.7Mp, 5248 х 3936 affair with a 1/2.3-inch sensor and an f/2.0, lens – that at 25mm (35mm camera equivalent) is a smidge wider than the Z2's optics.