Pics We were surprised as anyone when The Guardian revealed that, far from being "the safest place on the internet", the anonymous messaging app Whisper was tracking the location of its users – even when they specifically denied the app access to their location.
Worse, if someone's posts were deemed newsworthy, according to The Guardian, the company went out of its way to find out where they were located, using the device's identification number and IP addresses to track them. This information was then "shared" with news organizations and the Department of Defense.
In response, the app's editor-in-chief Neetzan Zimmerman and CTO Chad DePue took to Twitter and Hacker News to defend themselves, even posting a lengthy rebuttal. Unfortunately, nothing they said appeared to persuade anyone that what The Guardian has reported was anything but entirely true.
As luck would have it, your correspondent was in the Venice neighborhood of Los Angeles, California, home to Whisper's headquarters, at the time – and decided that maybe Whisper would like to walk through the accusations face-to-face.
I began by direct messaging the editor on Twitter asking for an interview (Whisper does not publish any contact details other than a generic press email address). After a few hours, and having heard nothing back …
Pondering whether to just turn up @Whisper office and ask about its privacy fight with @Guardian since I'm in Venice. What you think?

— Kieren McCarthy (@kierenmccarthy) October 17, 2014
So, since Whisper doesn't seem to think there is anything wrong with knowing exactly where people are located, I went to the address on Windward Avenue – a block from the beach – to ask in person.
Unfortunately, not only does Whisper not provide a telephone number, it also doesn't have a front office, or intercom, or in fact anyway at all to contact the people inside. This is a company that takes its own privacy very seriously; a shame about its users, though.
But there is sure to be one thing that Whisper is following: its own product. One download later, a quick picture and…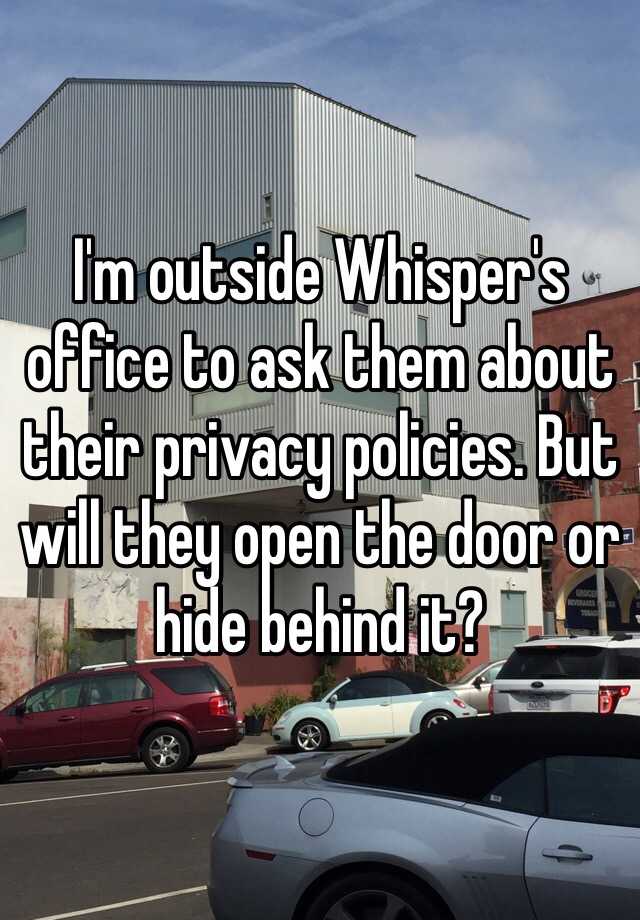 The app sends a new account a standard welcome in a private chat: "Hey! Did you know that Whisper now has Private Messaging? Just tap Chat on any whisper to initiate a conversation."
I reply: "Hello. I'm outside your office to talk privacy for a story. Will you come down?"
I sent a similar message on Twitter: "Hey @whisper - I'm outside your office to talk privacy policies. Care to open it?"
When The Guardian visited Whisper's offices, they were shown an in-house application that showed Whisper users on a map, accurate to 500 metres.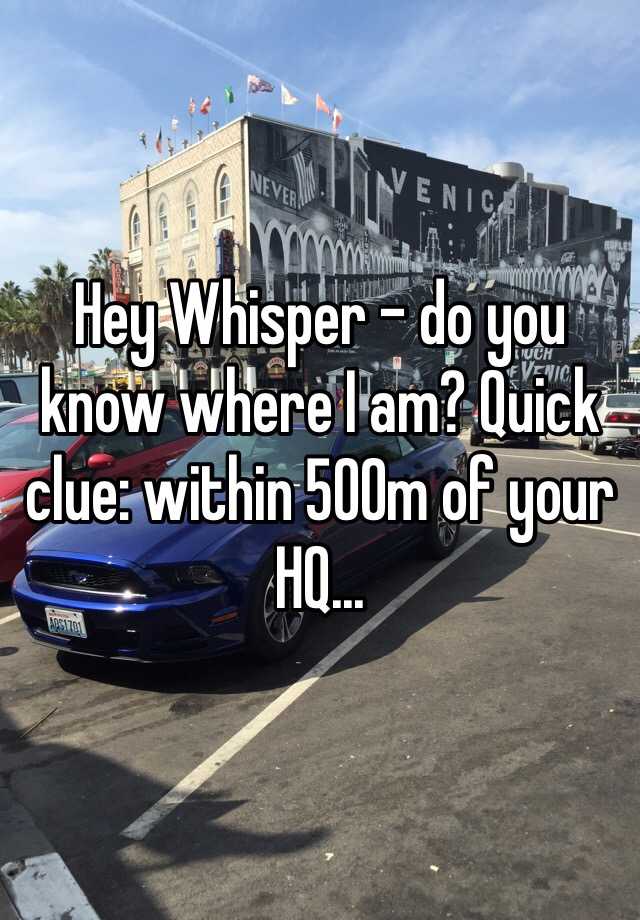 Fifteen minutes later and still nothing. Folks at The Register's office in San Francisco also prodded the company:
Our man @kierenmccarthy is outside the @whisper office in LA to talk privacy policies pic.twitter.com/CUqS4V8MMe

— The Register (@TheRegister) October 17, 2014
Try again…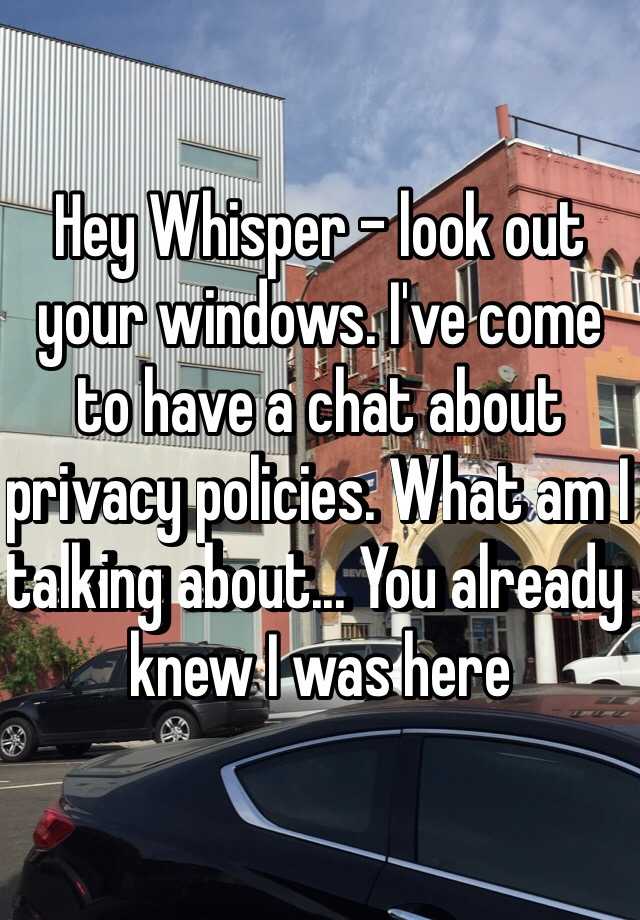 Similar topics