How to get $542m from Google: Dress as a SPACEMAN with dayglo dancers – Magic Leap
Virtual
insanity

reality
---
Vid Google and A-list venture capitalists have given more than half a billion dollars to Magic Leap, a mysterious startup that aims to "make computing more natural".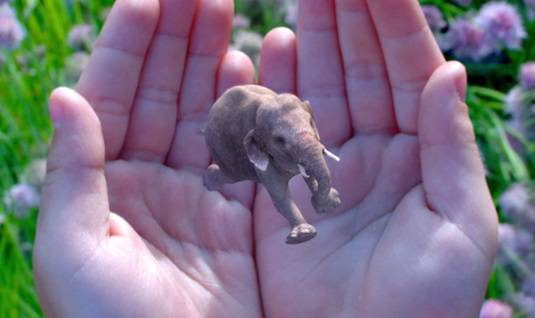 Magic Leap ... your guess is as good as ours
Magic Leap is based down in Florida, and has no products, revenue, or public business plan, as far as we can tell. But Google, Kleiner Perkins Caufield & Byers, Andreessen Horowitz, and Qualcomm Ventures, have all put up huge wedges of cash in exchange for a seat at the Magic Leap table.
"We are excited and honored to have such an extraordinary group of investors to help us bring our vision and products to the world," said Rony Abovitz, founder and CEO of Magic Leap.
"Magic Leap is going beyond the current perception of mobile computing, augmented reality, and virtual reality. We are transcending all three, and will revolutionize the way people communicate, purchase, learn, share and play."
As part of the investment deal Sundar Pichai, SVP of Android, Chrome and Apps at Google, will become an active board member in Magic Leap – and Google's VP of corporate development Don Harrison and Dr Paul Jacobs, executive chairman of Qualcomm, will join him as observers.
"We are looking forward to Magic Leap's next stage of growth, and to seeing how it will shape the future of visual computing," said Pichai.
So what will they be getting for their money? Well, Magic Leap says it wants to make wearable computing systems that focus on augmented reality: superimposing software-generated images and models over live video, so you're augmenting reality around you with computer graphics.
The gaming sector is one particular area of focus, the upstart says, but other than that the company's plans are opaque to say the least.
Just ask attendees at the TED talk Abovitz gave last year. In it two dayglo-furred gorillas danced around a candy bar to the sound of Thus Spake Zarathustra (aka the monkey discovery theme from 2001) while Abovitz walked slowly to the microphone in an Apollo era space suit. Baffled? We certainly were.
Nevertheless, Google et al think the firm is onto something, and after Facebook splashed out $2bn on Oculus Rift, the bidding price for immersive computing companies is going through the roof in a somewhat bubbly manner. ®