This article is more than 1 year old
Luscious LOHAN t-shirts fly into Vulture Central
Then fly straight out to our Kickstarter backers
It's all go at Vulture Central today as skilled operatives prepare to ship our LOHAN Kickstarter reward t-shirts, which flew in the door late last week and will shortly be flying straight back out.
We're sure those of you who stumped the cash for this top-notch apparel will be as pleased as we are with the finished products, lovingly screen printed on proper 100 per cent cotton shirts: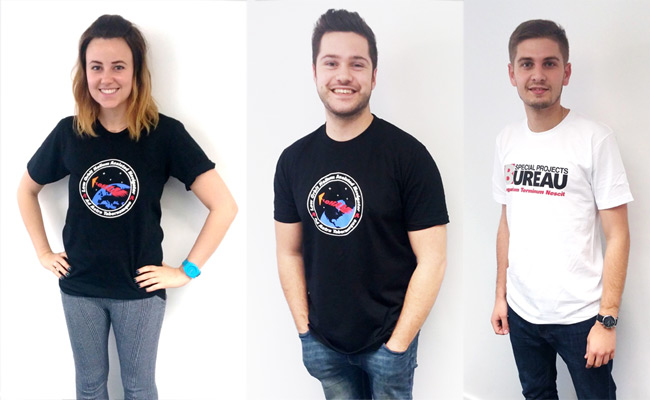 We're obliged to (from L-R) Eimear Lowe, Chris Maddock and Michael Herbert, who were "volunteered" for improvised modelling duties yesterday, dragged from their desks, put up against the wall and shot.
Here are close-ups of the European flavour LOHAN shirt and our SPB "The Shed Knows No Bounds" logo: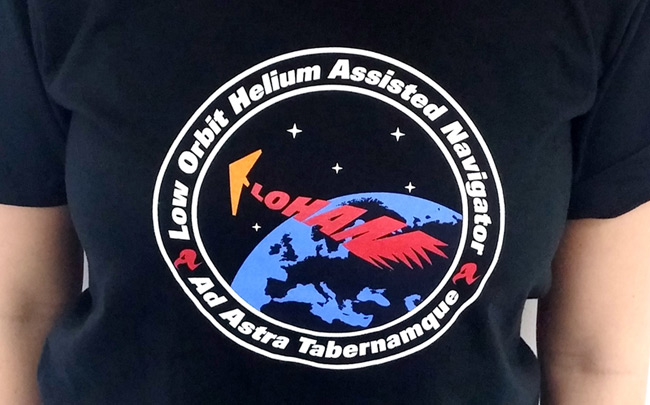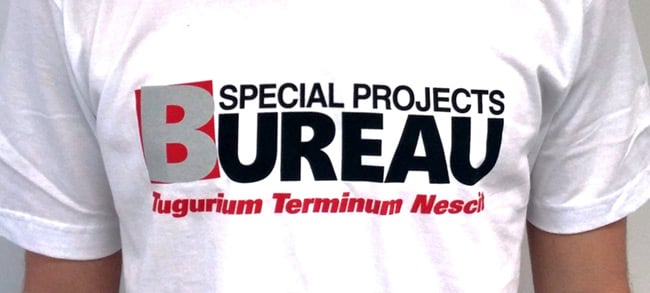 Sadly for those of you who might now be tempted to demand some of this magnificent clothing, we promised that these rewards would be exclusive to our Kickstarter campaign, and that's the way it's going to be.
The same applies to the LOHAN pint tankard, which has been delayed slightly because each one is being individually and lovingly hewn from the living glass by our old mate Chris Pyper down at Space Graphic Solutions. They'll be worth the wait, so bear with us. ®
---
---
More from the lovely LOHAN: