This article is more than 1 year old
Vulture trails claw across Lenovo's touchy N20p Chromebook
The Googlebook you can fondle
Android rising
A lot of this fondling comes down to how good the Lenovo N20p's touchscreen is. Even the most gentle of taps gets the job done, so reaching out to prod icons on the taskbar or Chrome launcher is very easy. Similarly, zooming in and out by pinching makes using web apps like Google Maps a genuine pleasure.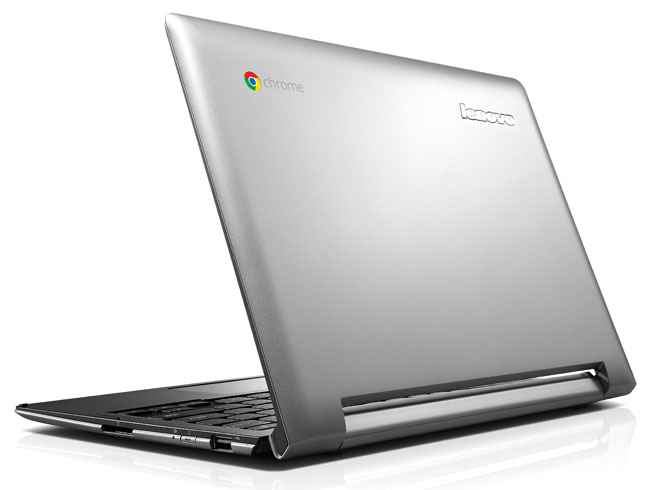 The hinge doesn't fold back enough to enable a tablet mode
When you are watching a video to pause or play, you just tap the screen. These are hardly Earth-shattering advantages over a traditional non-touch Chromebook, but you become quickly used to having them at your command.
On the issue of touch optimisation, it's worth bearing in mind that, given Google's programme of adapting certain Android apps to run in Chrome, we can expect to see more touch-controlled apps that the N20p can take advantage of in due course.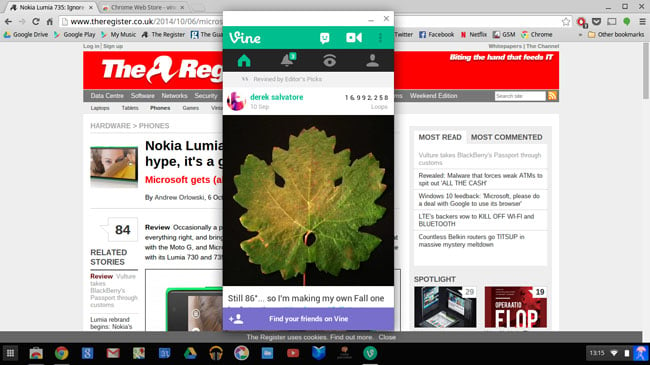 Vine Android app running on Chrome
There are only seven so far, including Evernote and Vine – but more should start to rock up in the coming months. On the N20p, these Chrome-droid apps look and work exactly as they would on a smartphone, each appearing in a floating window over the Chrome desktop.
Powering the N20p is an Intel 2.16GHz dual-core N2830 Celeron processor, featuring a burst speed of 2.41GHz too. Unlike some Chromebooks that have a measly 2GB of RAM, there's 4GB of RAM in here and the Bay Trail-M chip is more than up to the task of keeping the N20p moving along at a decent clip with no pauses, stalls or hiccups.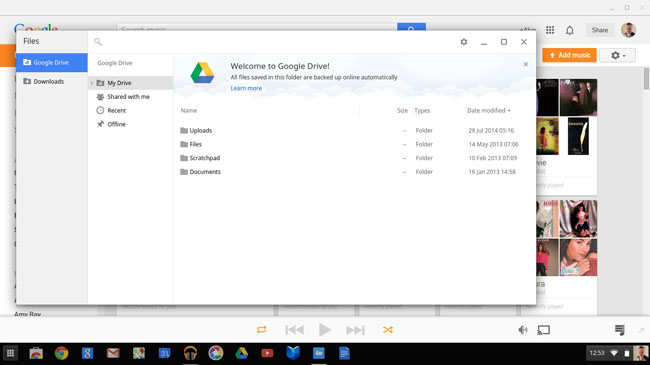 Chrome looking like, er Chrome with its focus on Google Drive
The SunSpider and Peacekeeper browser benchmark scores of 535 and 1267 respectively are also fairly run-of-the-mill for a Chromebook, but the N20p feels faster than the similarly scoring HP Pavilion 14 Chromebook. Incidentally, the N20p doesn't have an internal fan, so it's completely silent in operation.
Lenovo's press blurb says that the N20p's 38.4Wh 6-cell built-in battery should last for around eight hours. That's a reasonable claim. I managed between eight and 10 hours from a charge, depending on what I was doing and how high I had the screen brightness turned up.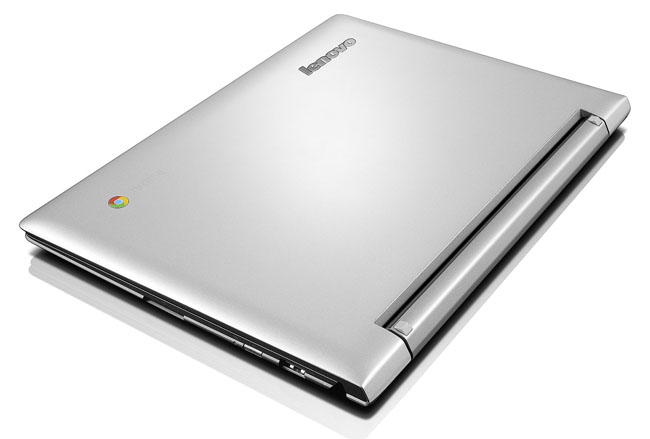 All-day battery life claims live up to the billing
Indeed, if you plan on using the N20p for watching movies, then streaming HD video from your Google+ account with the sound and brightness turned up to the max will flatten the battery in around six hours.