This article is more than 1 year old
Vulture trails claw across Lenovo's touchy N20p Chromebook
The Googlebook you can fondle
Crouton, anyone?
While on the subject of media playback, the N20p boasts a couple of excellent little stereo speakers built into the chassis below the front of the keyboard. They are by some way the best I've encountered on a Chromebook and put the speakers fitted to many laptops costing twice as much to shame. You can actually listen to music on the N20p without feeling the desire to stick knitting needles into your ears.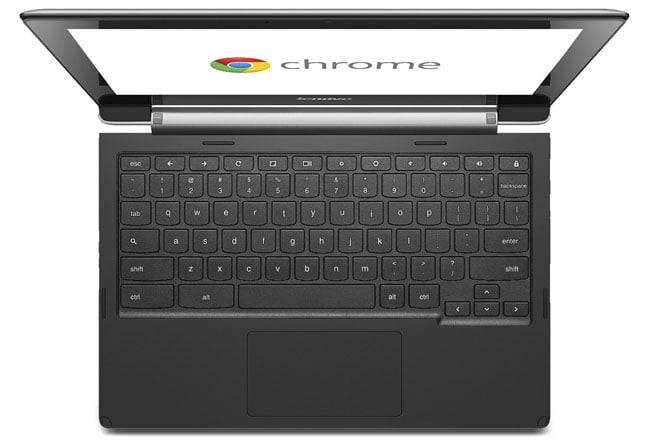 The keyboard could do eith some refinement but it's to be expected at this price
Alas, I can't be quite as enthusiastic about the keyboard parked above those speakers. The key action is a little shallow for my tastes. It's not a bad keyboard as such, just an average one for a budget laptop. There's no backlight either, not that I actually expected one. The one-piece touchpad, on the other hand, isn't at all bad. It's sensitive to just the right degree, while the click action is crisp and positive.
There is one major problem with the N20p, though, and it's a common failing with many Chromebooks: the SD card slot. It's only half the depth of the actual card, which means that stuffing a card into the N20p and then forgetting about it is out of the question. Words cannot express how much this yanks my chain. With only 16GB of built-in SSD storage the option to leave an SD card in a Chromebook is pretty much essential in my book.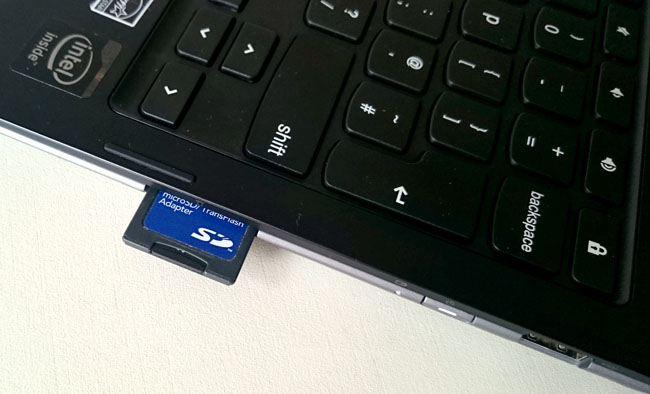 The SD card slot isn't full depth, which you'll need to learn live with if you want to permanently boost the available local storage
Finally, if the hardware attracts but you are still unsure about all this Google-centric Chrome OS malarkey, I installed Ubuntu using Crouton. The only problem this raised was that the panel's multi-touch functionality evaporated, though simple taps on the touchscreen continued to work just fine.
My advice to those who want a Chromebook to dual-boot between Chrome and Linux is to save yourself a few quid and buy a non-touchscreen machine, as the multi-touch facility is surely the main attraction.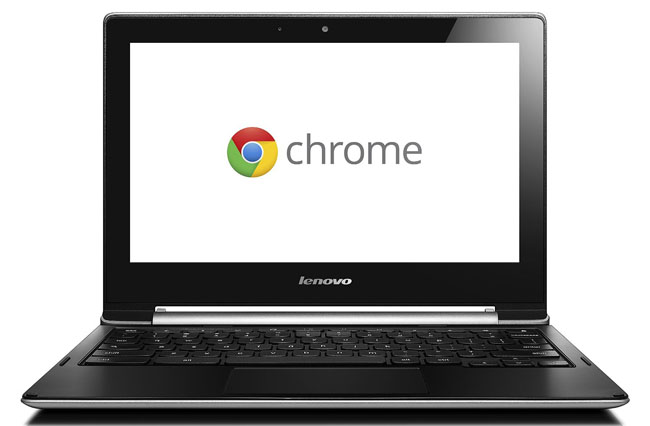 Affordable, capable and ready for Android apps migration
The Reg Verdict
With a more powerful CPU than many rival models, and a very nice touchscreen too, the Lenovo N20p is easily my favourite of the current crop of Chromebooks. Add to those technical merits the smart, compact design, lightweight packaging and decent build quality and it makes a pretty compelling package. ®

Vulture trails claw across Lenovo's touchy N20p Chromebook
11.6inch touchscreen Chromebook with the latest Intel 2.16GHz dual-core N2830 Celeron CPU, 4GB of RAM and a 16GB SSD plus 802.11ac Wi-Fi and Bluetooth 4.0