Dropbox-but-with-an-actual-box firm touts new biz appliances
Cloudy-style biz P2P - but without the cloud
---
Private cloud firm Connected Data has birthed a business-class, private cloud/file sync 'n' share product based on its consumer Transporter product's base.
Transporter is a mini-cooling tower desktop lookalike housing a hard drive with internet connectivity.
Peer-to-peer networks of Transporters can share and synchronise files. The idea is to provide a Dropbox-like experience with no recurring fees once you go past the freemium store capacity, and better security as the shared data never goes up into a cloud vault.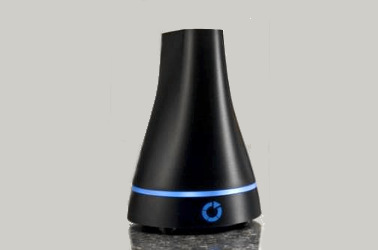 Authorised users' smart mobiles, tablets, notebooks and desktops can access Transporter-stored files remotely and always see the latest version of the files therein. There are 11,000-plus Transporters out there and Connected Data has now built a business version of it: Transporter Genesis.
The company would have us think of it as a kind of NetApp (filer) plus Dropbox box (well, rackshelf, actually) with up to 48TB of capacity and Active Directory integration. SSDs are used to speed metadata operations and AES-256 is used to encrypt files in transit. The system supports file versioning and can provide read-only access.
In essence it's a standard filer with Dropbox-like look-and-feel to enable you to share synchronised versions of files amongst your users, as well as organisations' office sites.
Connected Data's pitch is basically "buy this, get Dropbox-type functionality but don't pay continuing Dropbox storage and access fees and keep all your data in-house, avoiding cloud security weaknesses, and also complex VPN links."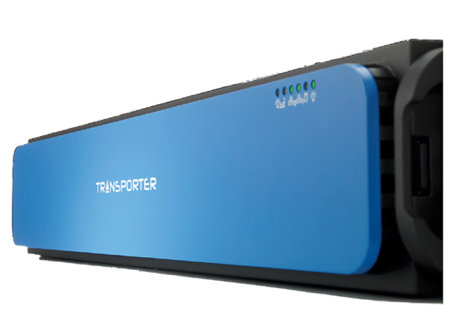 Transporter Genesis bezel view
Connected Data would have us understand that Transporter Genesis (TG) "is ideal for organisations of all sizes, including those with remote offices and mobile employees in highly regulated industries such as legal, healthcare and financial services."
There are two TG configurations, both with 2 x 1GbitE access featuring load-balancing:
TG75 - 6-core Xeon, 12TB and up to 75 users
TG150 - 8-core Xeon, 24TB and up to 150 users
TG appliances can added in a grid-like fashion as their capacity needs grow and to sync off-site.
The accessing users see files in a folder like they are used to on Windows Explorer or via the Mac OS X Finder, or on their tablets or smartphones.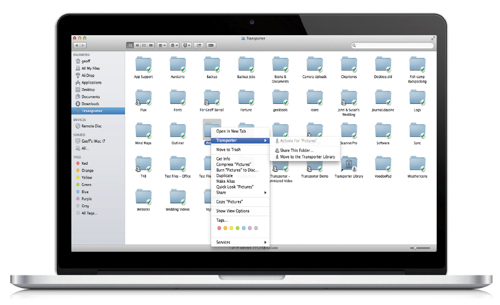 Transporter Genesis accessed from MacBook
There'll be various configurations of the TG appliance. Prices start at 12TB for $9,999 with general availability in November. Request a free trial here and a datasheeet (pdf) here (PDF). ®