This article is more than 1 year old
Happy 2nd birthday, Windows 8 and Surface: Anatomy of a disaster
Heart of Windows 8 lives on in Windows 10
Analysis This weekend marks two years since Windows 8 and Surface were launched at a press event at Pier 57 on the Hudson River in New York.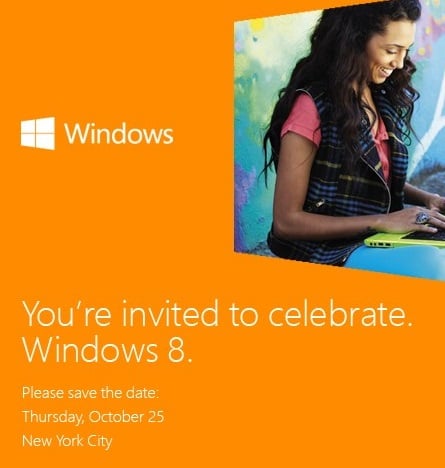 "It is today that with great pride we unveil this new generation of Windows. Starting at 4.01am worldwide, the next era of Windows computing begins. Windows 8 is simply the best release of Windows ever," said Windows President Steven Sinofsky.
"For the first time, Windows has first-rate tablets in addition to desktops and notebooks," said CEO Steve Ballmer. "All of these form factors will transform what you know and experience today into something quite new and quite wonderful."
Surface RT, Microsoft's first effort at an own-brand PC and tablet, was unveiled at the same event "It's the ultimate expression of a Windows PC for us," said Sinofsky. The device went on sale at midnight in Times Square, which Microsoft took over for the night. Ads were everywhere, enticing customers to "click in".
They did not. Surface RT was a disaster, and the following year Microsoft wrote off $900m from the value of its Surface RT inventory.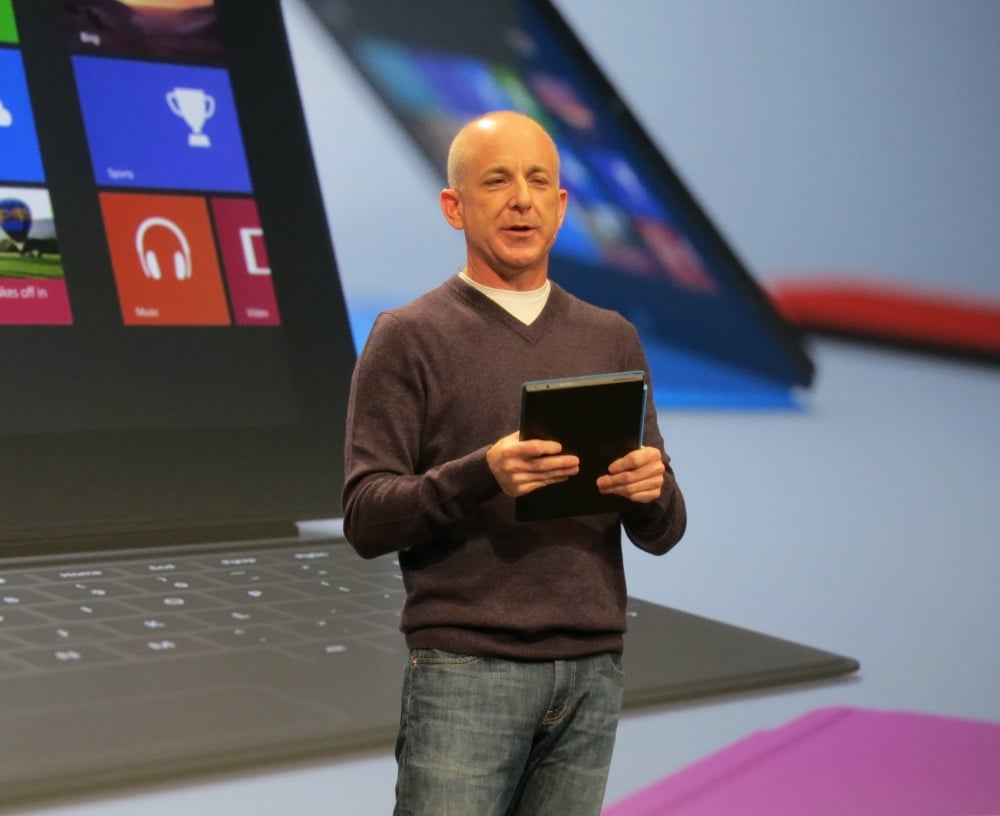 Sinofsky, the forceful executive who drove the conception and delivery of Windows 8 and Surface, announced his resignation on November 13 2012. No reason was given, though it would already have been clear that Windows 8 and Surface were not the immediate success for which the company had hoped.
Windows 8 has sold in large numbers, of course, but its reinvented Start screen has been sufficiently unpopular that Microsoft is restoring something more like the old Start menu in its successor, Windows 10.
Businesses buy PCs with odd descriptions like "Windows 7 Professional 64 pre-installed (available through downgrade rights from Windows 8 Pro 64)" as OEMs wrestle with widespread preference for the older version. The Windows Store is a sad and lonely place compared to Apple or Google's stores, or even that for Windows Phone.
On Monday 29th October Hurricane Sandy swept into New York. Among its casualties was "Microtropolis", a blocky model cityscape at Pier 57, adorned with Windows 8 tablets. An appropriate fate for the new operating system?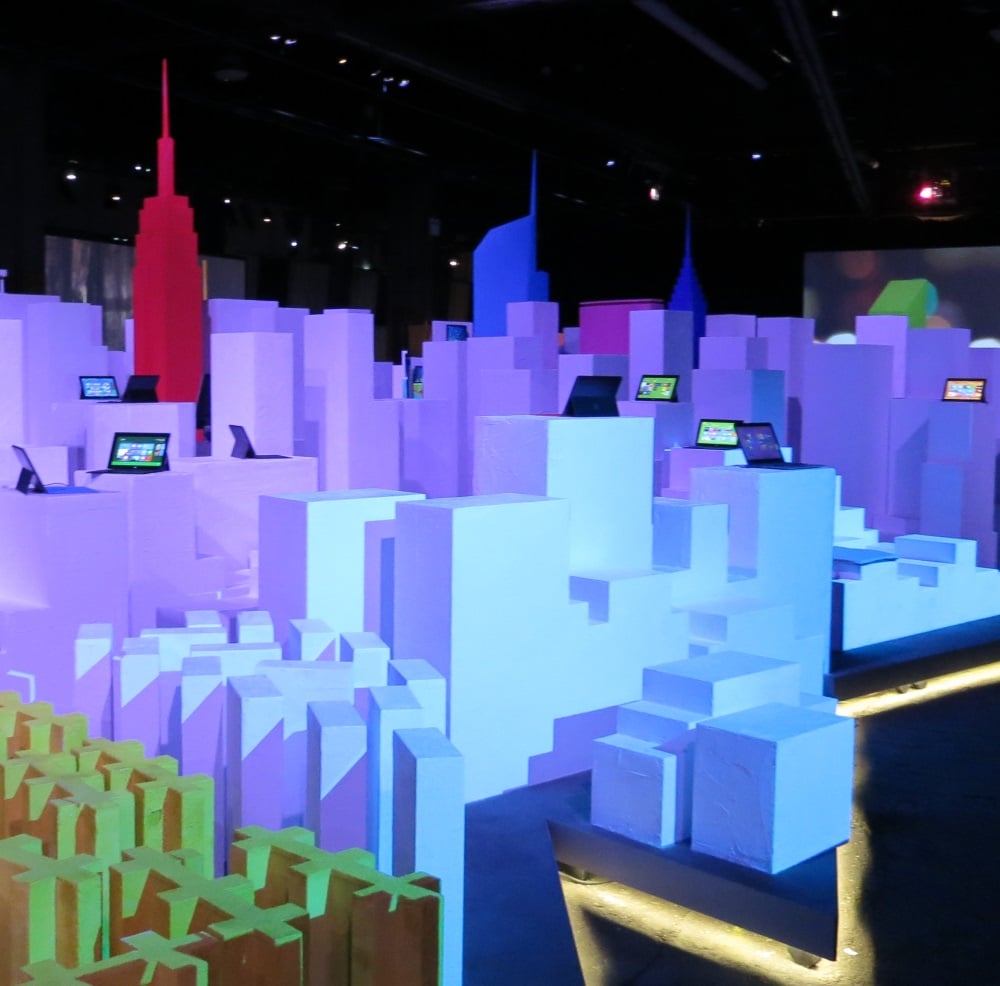 Microtropolis, a cityscape made for the Windows 8 launch in New York but swept away by Hurricane Sandy
Bold ambition
It's complicated. Microsoft and in particular Sinofsky saw that the Windows client was losing to simpler, safer, more usable devices like Apple's iPad, especially in the consumer market. Apple's success with its app store also showed a better way to distribute software than the traditional Windows setup files. Cloud settings that sync seamlessly across multiple devices were also part of the new wave. Windows had to change, or else it would suffer a slow, long decline.
Microsoft already had Windows Phone, designed for touch, with store-delivered, sandboxed apps. Could the company have adapted that for tablets, and made Windows 8 a better version of Windows 7?
Sinofsky believed he could do better. He wanted first-class support for native C/C++ code, rather than .NET and Silverlight used in Windows Phone, as well as for HTML and JavaScript, intended to be a bridge to Windows 8 development for developers from other platforms. Windows Phone was an also-ran, whereas Windows could build on its existing success.
His plan then was to reinvent Windows as a tablet operating system, but one which retained full compatibility with desktop Windows. Tap the desktop tile in the new Start screen, and there it was. The new sandboxed app model, supported by the Windows Store, let developers choose between C++, HTML5 or .NET and XAML - XAML being the XML based user interface definition language also used by Silverlight and Windows Presentation Foundation, but in an incompatible version.
Windows 8 also featured a new design style loosely based on Windows Phone and once called Metro. The concept included blocky, touch-friendly controls and an "immersive UI", where the app occupied the full screen without the distraction of menus, toolbar and operating system screen furniture; and "live tiles", app shortcuts that lit up with dynamic information like news headlines or weather alerts.
It was a lot of change; but Sinofsky and fellow executives like Julie Larson-Green had pulled it off before, when working on Microsoft Office. Office 2007 removed the pull-down menus seen in previous versions and replaced them with a fat toolbar called a ribbon, or the "Fluent user interface." Despite some grumbles, sales had been fine and users adjusted.