This article is more than 1 year old
Lumia 830: Microsoft hopes to seduce with slim 'affordable' model
Redmond takes a shot with another pic-tastic mobe
The Lumia 830, which is already available in the UK, is another midrange Lumia (from Microsoft, but it retains the Nokia brand) fighting for your attention. It squeaks in at under £300 SIM-free (it's £279 on PAYG at EE) or is free on contracts at around £25/month.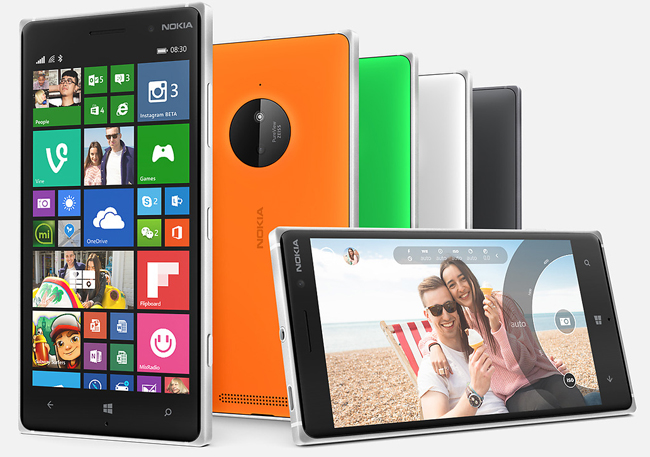 I must admit, before the device arrived, the omens weren't good. This 5-incher takes the boxy, unremarkable design of the Lumia Icon/930 and makes it a bit thinner and lighter. The platform is the cheaper, 1.2Ghz Snapdragon quad core 400, the same chipset found in the £149 Moto G 5. And the display is a 720HD, not the full 1080HD. A display density below 300ppi, in this day and age? All enough, surely enough to condemn a phone to be DOA.
But there are a few nice surprises, once you open the box.
Yes, the styling of the Lumia 830 is boxy and functional and very unassuming - as if it's trying very hard to disappear in a crowd of boxy smartphones. Or it's turned up to a Drag Queen ball wearing Marks & Spencer - with the label still attached. But in practice, it's much more comfortable to use than the 930, a phone that reminded me how heavy it was all day long.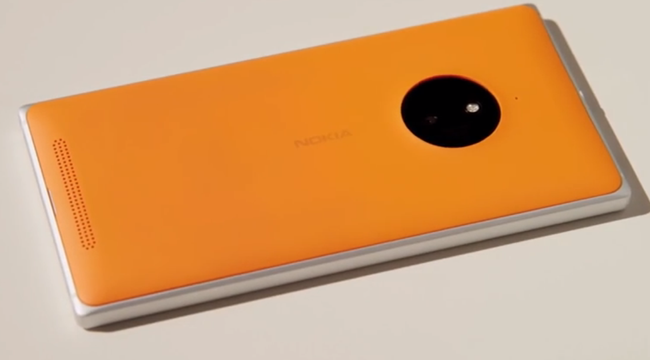 The styling is functional...
At 160g, this is no heavier than the taller HTC One M8. The 830's screen turns out to be a splendid thing: it's an RGB matrix IPS panel, which gives it a third more subpixels than a Pentile matrix panel of the same resolution. It renders 24bit True Colour, found in Sony's flagships, And the display supports a small feature many Lumia owners find essential, Glance. This standby feature shows the time and alerts, either on all day, or by waving your hand over the screen. It's all a useful reality check for spec inspectors: the "low" ppi here is higher than this year's iPad, and in reality turns out to be an excellent display.
The 830 is somewhat future-proofed with a swappable 2200mAh battery. The plastic backplate is easy enough to remove, but annoyingly fiddly to put back, with 14 little clips to slot back in.
The device takes SD cards up to 128GB. Wireless charging is built in to the backplates, so you don't have to choose between having a nice case and wireless charging via a sled, which means none of the cases designed for the phones will fit. Call quality was excellent, with a couple of people remarking how good it sounded - and the phone will chug through a full day, with a little (but not much) left to spare. So in important respects, it's already superior to its more expensive 930 sibling, which has a sealed battery and no expansion.
Using the "economy engine", the 400 processor, only incurred a noticeable pentalty when image processing and firing up the camera, which seems to take three to four seconds. Applying an effect to a low res selfie takes just over a second - it isn't instant as with flagships. Web browsing zips along.
In truth, specs have never really mattered so much on Windows Phone, and they don't really matter so much on Android these days either, partly down to general background performance improvements and use of the ART runtime. If someone opts for this and is dissatisfied, it won't be because of its performance. (The glaring weakness of the platform is that apps like Evernote or Instagram just don't measure up to their iPhone or Android counterparts - and a few key apps like BSkyB's offerings are absent, with no third party substitute).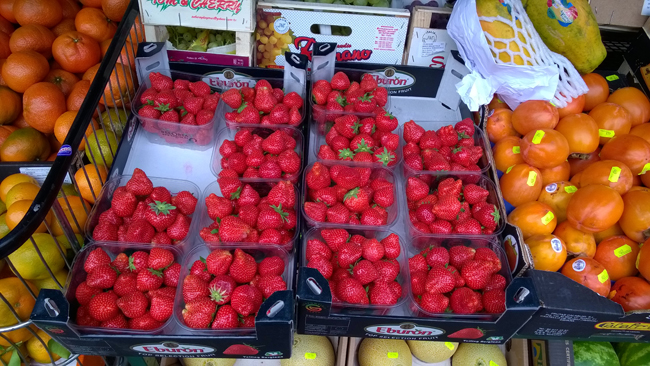 Above: A shot taken with the 830... Observe the strawberry detail
Below: The same scene taken with the 1520.
Pic-tastic
The Lumia 830 incorporates a new variant of its hardware-based optical image stabilisation (OIS) system - this time a 10MP module. The back has been given a large "island", indicating some turbo imaging unit is busting out, as on the Lumia 1020. The lens and flash lie flush with the phone but are given some protection by a raised lip on the backplate.
Lots of work has been done on the imaging side with a new Lumia Camera app – such as taking two photos 42 milliseconds apart, then process them to produce a higher quality snap. The two images may be taken with high and low exposure, to produce a best of the two, as in HDR mode. Or with a flash and no flash. Alas, the software that performs these post-processing miracles isn't ready yet – although I've seen blog reviews rather carelessly state that it is. So for now we've had to use what we had.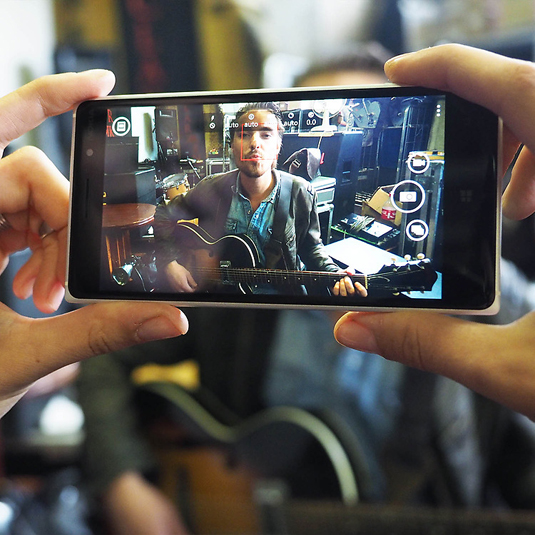 You can see the work that has gone into the new Lumia Camera app
In practice, the camera delivered mixed results. It's fine as a midrange camera goes, capturing excellent detail from busy mid-distance and landscape photos for its price range. It's hampered a bit with a 1/3.4" sensor and only one LED flash light, which means already struggling to match the high standard of its "flagship" predecessors.
In low light, indoors flash-free photos were noisier than expected, even for still subjects. Outdoors night shooting produced better results. Colour reproduction tended to be dull, adding a brown tint to some photos – but that's not uncommon for cameras in this price bracket, where three successive photos of the same scene reproduce wildly different colour mixes. The HDR mode of other shooters is much missed here. Much of this comes down to expectations - you expect great results from a Lumia – and I'm struggling to see any improvement over last year's 925.
Happily, and for no apparent reason, the 830 features the Nokia-devised multi-microphone rich audio recording system, which produces absolutely stunning results.