This article is more than 1 year old
Microsoft shows off spanking Win 10 PCs, compute-tastic Azure
Joe Belfiore presents auto-provisioning biz boxes
TechEd Europe Microsoft's TechEd Europe conference is under way in Barcelona, and this morning Microsoft corporate VP Joe Belfiore showed new management features in the forthcoming Windows 10.
Users will be able to log into Windows 10 using Azure Active Directory (AD), the cloud-based directory also used by Office 365, and get access to the Windows Store without the need for a personal Microsoft account.
Businesses can deploy their own apps through the store, so Belfiore demonstrated how a user might log into a new PC using Azure AD credentials and have corporate apps install automatically.
The requirement for both Azure AD and Microsoft accounts when working with Windows 8 and Office 365 has been a constant source of annoyance, so this is welcome simplification. It will also now be easier to synchronise on-premises AD with Azure AD, thanks to a new AD Connect tool.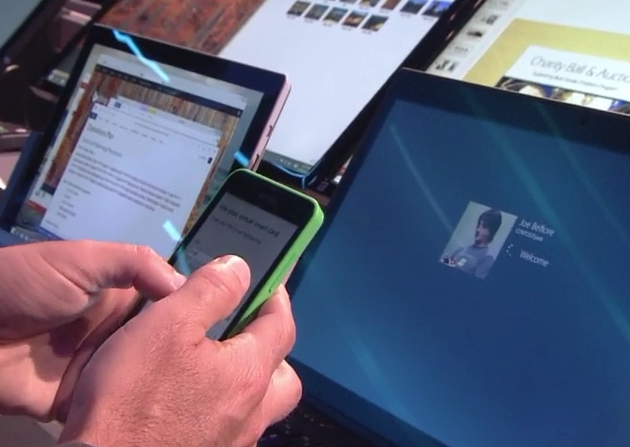 Logging onto Windows 10 with a mobile for 2-factor authentication
Windows 10 PCs can be managed either by Group Policy (the traditional approach) or by using MDM (Mobile Device Management) tools. Two-factor authorisation, such as log-in protected by a code sent to a mobile phone, is easier to configure in Windows 10. New policies include the ability to specify that only signed applications can run.
You can also designate which applications are allowed to access corporate data; Belfiore even showed how copying data outside those applications can be blocked, though such controls tend to be more about helping users to do the right thing than tightly enforcing it.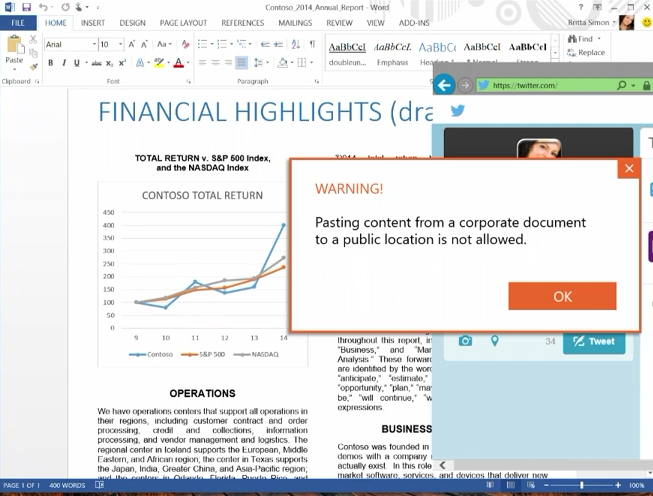 The idea is that provisioning a corporate PC could be as easy as getting a new iPad, though this can only work for apps that can be deployed from the Store.
Microsoft also talked up new features in the Azure cloud platform. Azure Batch is a preview service for automating compute-intensive tasks across multiple Azure resources. It uses technology acquired with GreenButton, a specialist company in this area, back in May.
The example showed at TechEd featured the open source Blender rendering engine, processing a large render across 37 VM (Virtual Machine) instances.
Azure Operational Insights is another new tool, this one a dashboard for IT admins showing system health and alerts across cloud and on-premises environments.
Azure VMs can now support multiple virtual network cards, so that you can implement your own load balancers and firewalls.
Office 365 is being enhanced, with MDM features including selective wipe of Office 365 data built into the admin portal. There are also new REST (web service) APIs for mail, file, calendar and contacts, aimed at mobile and web developers.®