El Reg spends One Night in Hell with Queen's Brian May
Move over Google Glass, check out the Owl
Pics The sight of rock stars indulging their interests can sometimes leave onlookers feeling a little queasy – remember McCartney's fondness for Rupert Bear? No? Well let's not go there… However, Brian May, yes he of Queen fame, appeared at Dolby's private Atmos cinema in London yesterday to tell of where one of his abiding passions has led him.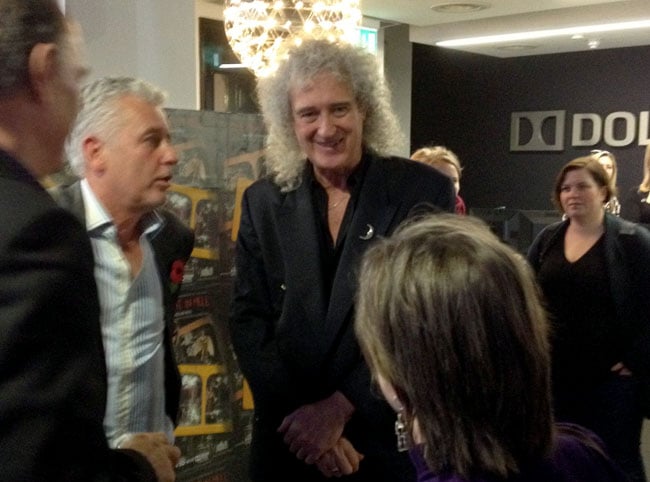 A night at the cinema: Brian May post-screening meets the great unwashed
The event was a screening of One Night in Hell a short animation inspired by the collaborative work of Brian May together with authors Denis Pellerin and Paula Fleming in the book Diableries – Stereoscopic Adventures in Hell.
As May explained, the ghoulish images that appear in the book are stereoscopic photographs dating back as far as 1859. Each scene features models constructed with wire and clay and various props that, viewed together with a second image, trick the eye into perceiving depth and realism.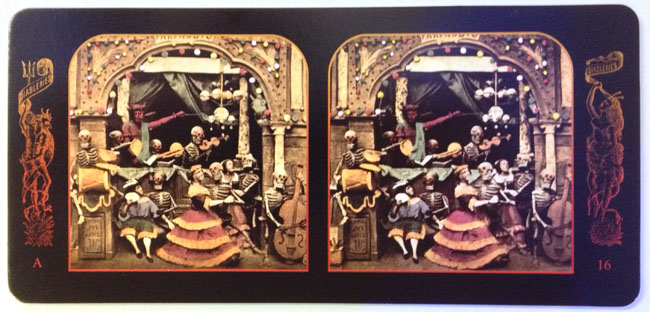 Reproduction of an original diableries card – click for a larger image
It turns out that this series of 183 cards – May and his collaborators have collected 182 of them – were more than just some morbid curiosity depicting scenes from hell, but amounted to a satirical take on the rule of the womanising of Napoleon III and his self indulgent Empress Eugénie. The creators got away with it because the themes were heavily disguised, using hell, the devil and a hapless crew of skeletons to tell these dissenting tales.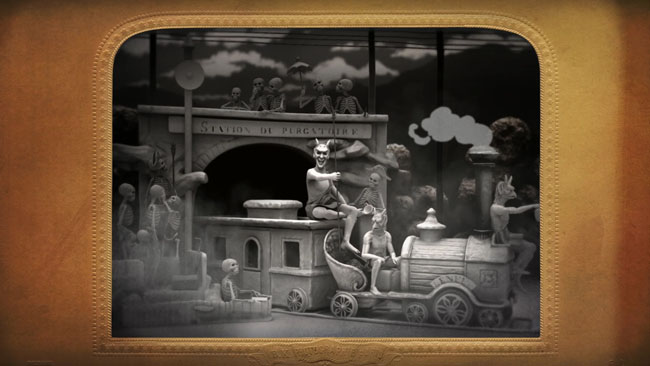 All aboard for Purgatory
The guitar hero explained that he began collecting diablery cards as a young student when he first came across them in an antiques market off the Portobello Road. Co-writer and collector Paula Fleming said the book took a year to put together and producer Paul Laikin said it took another year for the London arm of animation studio Unanico to recreate these scenes in CGI with both 3D and 2D elements featuring dozens of characters and over 200 background elements and props.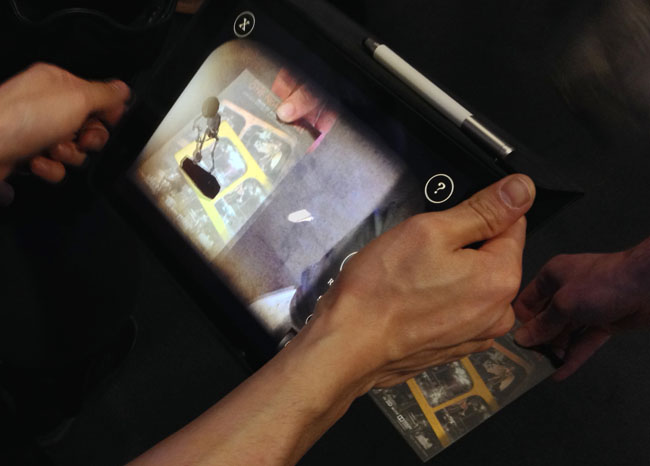 iOS app for iPhone and iPad has AR functionality shown here triggered by a diableries promo card
Unanico has also developed a Diableries app that launches on iTunes on Thursday for £1.99 that has an augmented reality aspect to it – the Diabl-O-Scope – enabling interaction with the characters in the film.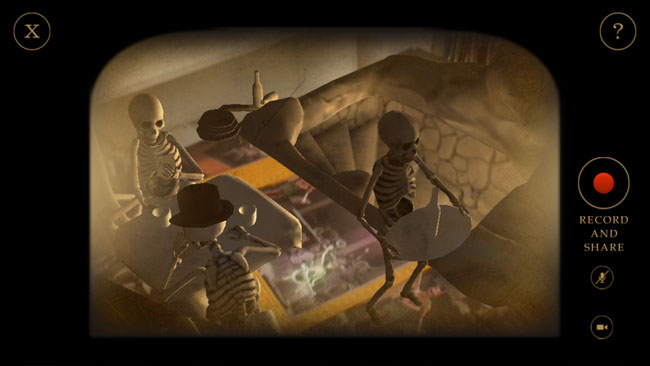 Diableries Diabl-O-Scope app augmented reality up close
A selection of 24 cards from May's own private collection can be viewed too and as May remarked on apps: "The nice thing is you can update them and show more diableries" so it looks like an ongoing project.