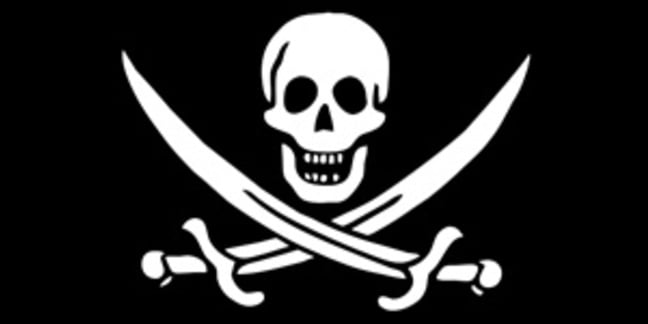 The Motion Picture Ass. of America (MPAA) is once again looking to rat out known piracy hotbeds to the US government, both online and in real life – and Canada's largest urban center remains high on its list.
The MPAA said on Monday that it had provided the office of the US Trade Representative (USTR) with a list of markets that are among the "most notorious" for trafficking in stolen movies.
Among the online sites blamed by the group were such usual suspects as The Pirate Bay, Torrentz.eu, and Russia's VKontakte, all of which the MPAA blames for helping users obtain pirated content online.
As in the past, however, the MPAA's letter to the USTR, sent in response to the agency's call for public comment period on its Notorious Markets List, also names real-world cities and marketplaces in which consumers can obtain pirated copies of films in physical form.
Many of those named and shamed were hardly surprises. The list includes markets in Bangkok, Beijing, Dehli, Jakarta, Odessa, and São Paulo, for example. But one culprit most people don't usually consider when talking piracy made the roster, too: Toronto, Ontario.
According to the MPAA, the greater Toronto area is a hotbed of trading in stolen content, as the city's flea markets and swap meets have become popular places to swap bootleg films.
"Lack of police enforcement due to limited resources has contributed to the continuation of the illegal sale of counterfeit discs in several [Greater Toronto Area] flea markets," the MPAA claims.
This isn't the first time Canada's most populous urban area has been named by the MPAA as a piracy hotspot. Toronto was also singled out last year, and the MPAA noted that it has been working with local authorities to crack down on pirated movies and TV shows in the region for years.
And lest you think Western Europe is blissfully free of such nefarious activities, the Ass. also pointed its hooked finger at the Jonesborough Market in Northern Ireland.
"Infamous within the UK and Ireland, this market sits in an isolated area on the border of Northern Ireland and Ireland and is monitored by illegal traders deploying counter-surveillance measures," the MPAA's letter reads. "Despite enforcement activity in 2012 and 2013, it remains a problematic market and illegal traders often escape across the porous border during raids."
Even with the rash of piracy, however, the MPAA seems to be doing well enough. The group brags that its member organizations generate $14.3bn in exports annually. ®
Sponsored: Webcast: Discover and secure all of your attack surface