Data protection laws come to the rescue of poor, underpaid UK MPs
Shredding of expenses paperwork sparks cover-up accusations
UK lawmakers may escape further expense abuse investigations after paperwork related to pre-2010 claims was shredded by parliamentary authorities in accordance with data protection regulations, sparking accusations of a fresh cover-up of MPs' expenses.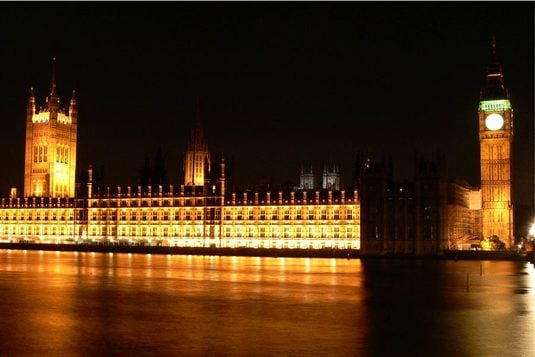 Under the House of Commons' "Authorised Records Disposal Practice", MPs' expenses claims are destroyed after three years. The process is necessary in order to comply with the UK's data protection laws, a Commons spokesman told the Daily Telegraph, adding that the policy was "long-standing".
However, other records are kept for a much longer time under the same set of guidelines. For example pay, discipline and sickness records of Commons staff are kept until their 100th birthday. Health and safety records are retained for up to 40 years, while many other official documents related to the day-to-day running of the House of Commons (the UK parliament's lower house) are stored indefinitely in the Parliamentary Archive.
Parliamentary Members Estimate Committee minutes seen by Telegraph reveal that in March 2010, in the aftermath of the expenses scandal, there were calls for the destruction policy to be suspended and all expenses records to be saved.
However, this change was reversed in February 2012. Not all records were destroyed after three years, but only expenses records where inquiries into wrongdoing had already begun have been retained.
The destruction of the official records means that "cold case" investigations, such as the one into Maria Miller, the former Culture Secretary, by the expenses watchdog are much more unlikely to proceed. Miller resigned as a minster after she was obliged to apologise to the Commons over the misuse of expenses for mortgage payments of a house in south London where her parents lived.
"One of the principles of the Data Protection Act is that personal information must not be kept for longer than is necessary. The Act does not set out any specific minimum or maximum retention periods, and it is down to the data controller to determine how long this should be," said a spokesman from the Information Commissioner's Office (the UK's independent authority set up to uphold information rights in the public interest).
"If there is a reason for keeping the information it can be held as long as necessary," he added.
Labour MP John Mann plans to table a question asking Commons Speaker John Bercow to explain why the destruction of records was allowed. "It sounds like MPs trying to protect MPs again," Mann told the Independent. "It will make the public very suspicious of what the motive is."