This article is more than 1 year old
LaCie Little Big Disk Thunderbolt 2 – dual SSD sizzler
The world's fastest portable storage, apparently
Review It's not exactly uncommon to find manufacturers making claims for product performance that few of us would actually be able replicate. Often the testing methods are not typical or are adorned with an asterisk or two – involving a bit of effort to find the relevant footnote. Battery life and data rates are among the worst offenders.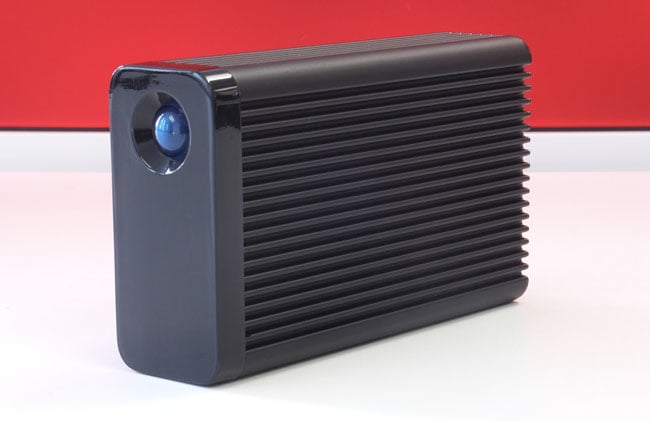 LaCie Little Big Disk Thunderbolt 2
On the box of LaCie's Little Big Disk Thunderbolt 2 dual SSD 1TB external drive there's an asterisk next to 1,375MB/s speed claim. The figure crops up all over the box in various sizes and occurs in lines of different languages. Look a bit more closely and it refers to the average read speeds for 4K editing. The write speed claim is a mere 1,200MB/s – hardly worth getting out of bed for, eh?
Hot on the asterisk trail, the reference to those figures was nowhere to be found – well, nowhere obvious. It wasn't until I looked the bottom side of the box that, in something like two-point type, the key to this performance puzzle was revealed. Obviously something to shout about.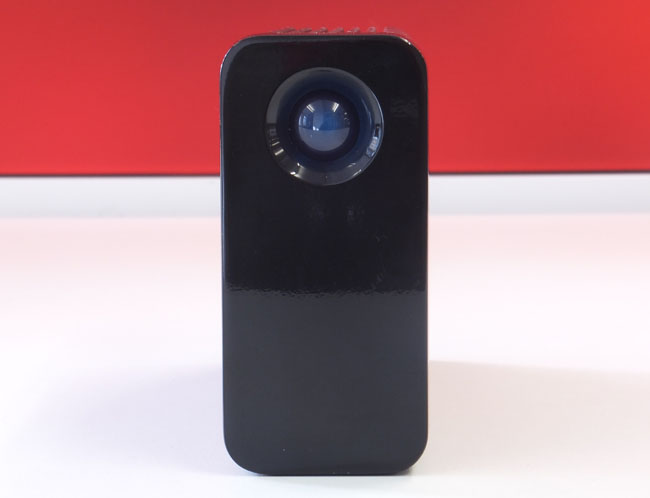 There's no power button, the blue lamp illuminates when a Thunderbolt host is detected
This 1,375MB/s figure comes from the 4K video test using AJA System Test – a utility to measure system throughput. Relying on this software as a benchmark is telling, as LaCie evidently has video editors in mind as its primary customers. It makes sense really as they're probably the only people buying Mac Pros and Retina Display MacBooks in noticeable numbers.
For LaCie, that's important because the both of those Mac models feature Thunderbolt 2 connectivity. The RD MacBook Pros have two Thunderbolt 2 ports and, just to make the point, the Mac Pro has six of the blighters although it's likely several will be taken up for DisplayPort monitor duties in a video editing suite.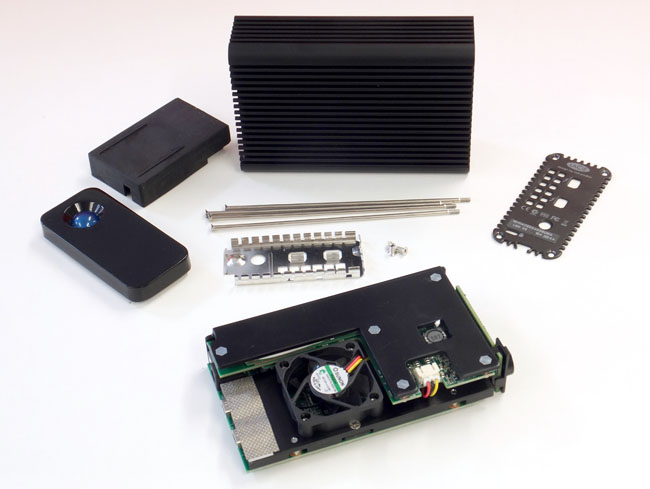 Note the item in the top left is the rubber cowling for the fan – click for a larger image
While the original Thunderbolt featured two duplex lanes of 10Gb/s (1250MB/s), Thunderbolt 2 can combine them into one 20Gb/s (2500MB/s) channel. The throughput of the latter is way more than the LaCie Little Big Disk can deliver, but this desktop storage device has two Thunderbolt ports round the back enabling daisychaining of multiple Little Big Disks and other Thunderbolt fare. Plump for a set-up like this, and you could do with some headroom.
Even with one Little Big Disk, you might presume that using the original Thunderbolt spec, you would get close to LaCie's claimed throughput speeds. Moreover, just what sort of SSD is being used in this device to ratchet up such high performance claims? Most current 2.5in SSDs using SATA III will top out with read speeds of around 550MB/s, so what makes this arrangement so special?