Whomp, there it is: Seagate demos Kinetic disk drive
Ethernet-astic fun at OpenStack
---
Seagate is demonstrating its Kinetic disk drive at the OpenStack summit in Paris, claiming to have broad support for its proprietary, single-source technology.
Kinetic is a disk drive directly addressed over Ethernet using Get and Put-style object storage commands using an open source API. The idea is that applications can directly use banks of these drives without having to go through complex filesystem software stacks or block access protocols and storage array controllers.
Seagate marketing veep Scott Horn claims cloud service providers can simplify infrastructure, improve scalability and reduce costs by using Kinetic drives.
Seagate says its fancy drive is getting support from various respectable businesses like AOL, Digital Sense and HP.
AOL's chief architect for storage operations, Dan Pollack, provided a canned quote for Seagate, saying the drive "will help AOL improve data centre efficiency by reducing the number of servers required to store data for modern scale out applications" and will improve total cost of ownership "when storing the enormous data sets required by applications, while simplifying management and reducing the effort required to operate reliable data storage systems".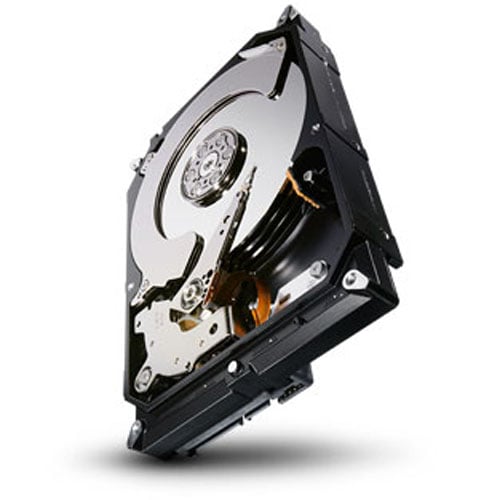 Kinetic drive under the covers
Michael Tran, Digital Sense's CTO, provided his canned quote too: "The TCO works out amazingly! We are seeing up to a 75 per cent reduction in costs as compared to our current storage systems."
If you want to see the little beauties spinning away inside their cases and also inside a Rausch-provided Bigfoot JBOD, then trot along to booths D11 and E48 at the Palais des Congres all this week. ®