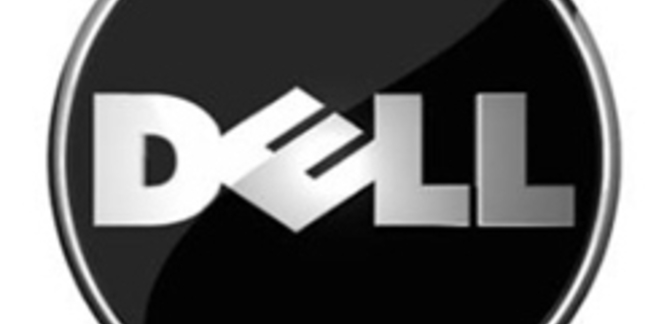 Dell is making its converged IT play with a new chassis that can blend compute, networking and storage kit in many configurations to allow the assembly of 2U machines tuned to different workloads.
The new beast is called the PowerEdge FX2 Enclosure and Dell's building a range of modules with which you can fill it. Whatever you pop inside will share power, cooling, management and networking, all manageable by a single piece of Dell control freakware.
The enclosure holds "sleds" of varying designs and capabilities. For example, the new PowerEdge FC630 is a server packing a Xeon E5-2600 v3 that requires a half-width, full-height sled. Four such beasts can be packed into the FX2 enclosure.
Or perhaps you fancy some high-density action and would prefer the new PowerEdge FM120x4 server and its pair of Atom C2000 CPUs? If that's more your game, four of the micro-servers fit into the half-height FX120x4 sled and eight such sleds fit into the FX2. In that configuration you've the chance to run 128 cores drawing on 32 DIMMs of memory in the one 2U FX2 chassis.

The Dell FM120x4 Microserver
There's also a networking module called the FN IO Aggregator to handle traffic within the chassis, then groom it for outside consumption, thanks to eight 10Gbps ports and optional fibre channel. That device won't emerge until the first half of 2015. Nor will the quarter-width, half-height FC430 server and the full-width, four-Xeon FC830.
On the storage side the company is working on the "FD332", a half-width storage block that can wrangle "up to 16 direct-attached small form factor storage devices". Three of the storage devices can live in one FX2 alongside a FC630 server in a configuration Dell feels will make a fine VSAN or Hadoop box.
But the FX2 can also let you treat a storage sled as direct-attached storage for one of the servers it houses. Or it can be treated as networked storage.
Dell reckons that flexibility means the chassis can be assembled into configurations attuned to particular workloads.

The PowerEdge FX2 chassis
Analyst outfit Forrester thinks this is kind of a big deal. Analyst Richard Fischera has declared himself "decidedly impressed" and says the FX2 is "a pretty unique package, and merits attention from infrastructure architects."
Dell's also revealed the fruits of its collaboration with Nutanix, in the form of the new XC series that use the former's software and the latter's hardware. The company's also making an attempt to converge third-party clouds by launching a "Dell Cloud Marketplace" that offers the chance to "compare, purchase, use and manage public cloud services from Amazon Web Services (AWS), Google Cloud Platform and Joyent" from a single control freak portal.
In 2015, that control freak will also drive Delphix, Docker and Pertino. ®
Sponsored: Webcast: Ransomware has gone nuclear