This article is more than 1 year old
Bloke, 26, accused of running drug souk Silk Road 2.0 cuffed by Feds
Meanwhile, someone really needs to take away that prosecutor's CSI boxsets
A California man accused of running Silk Road 2.0 – a copycat drugs market hidden within the Tor network – has been arrested by the FBI. The website has since been torn down by Uncle Sam's agents.
The Feds and the US Department of Justice claim 26-year-old Blake Benthall of San Francisco used the alias "Defcon" when operating the website – named after the notorious Silk Road marketplace also shutdown by the authorities in 2013.
Benthall was cuffed in an FBI raid in San Francisco on Wednesday, and faces a number of conspiracy charges: the most serious of which are drug trafficking (maximum penalty of life in prison), money laundering (maximum 20 years), trafficking fraudulent documents (maximum 15 years), and computer hacking (maximum 5 years).
You can read the full complaint against him here [PDF]. According to Uncle Sam, the Silk Road 2.0 Tor hidden-service website was hosted on a server outside the US, but was accessed and copied by agents in that nation. That revealed all sorts of configuration data and Blenthall's email address, apparently, leading the Feds to his doorstep.
It's alleged Benthall had been running the Silk Road 2.0 service on his own since December last year – it was around that time two other alleged Silk Road 2.0 admins were arrested by the Feds. It's claimed Benthall oversaw the site's extensive souk of drug sellers and peddlers of fake IDs.
The DoJ reckons Silk Road 2.0 had 1,783 listings for psychedelics, 1,697 listings for party drug Ecstasy, and 379 for opioids.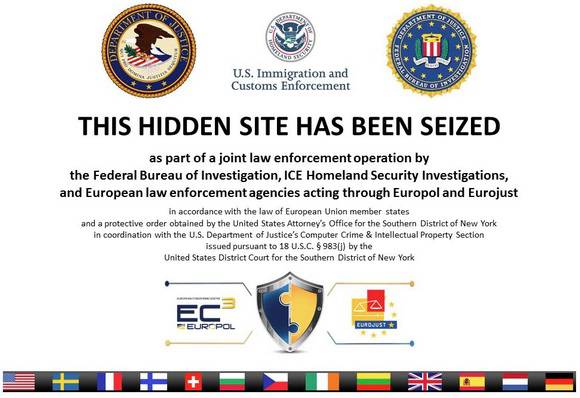 This is what you see on the Silk Road 2.0 site now
In February this year, thieves swiped $2.7m in Bitcoins from Silk Road 2.0's escrow wallet – and, according to the FBI, it was Benthall, using the pseudonym Defcon, who promised to refund everyone left out of pocket from the heist.
Benthall now joins the ranks of alleged dark-net market administrators charged with serious conspiracy counts. Ross Ulbricht, allegedly the Dread Pirate Roberts and head of the first Silk Road market, is awaiting trial.
"Let's be clear – this Silk Road, in whatever form, is the road to prison," US Attorney for the Southern District of New York Preet Bharara said in a CSI episode a statement on Thursday this week.
"Those looking to follow in the footsteps of alleged cybercriminals should understand that we will return as many times as necessary to shut down noxious online criminal bazaars. We don't get tired." ®