Oracle gives HR tool to track your fitness
This gives a whole new - and scary - meaning to 'performance review'
---
Oracle has announced a new tool for HR departments called "Employee Wellness" and seems to be suggesting that you might be willing to let your boss track how much you exercise.
The tool's a new module for the company's "Human Capital Management" software and promises the chance to let you track your physical activity, set goals, and tell you when you improve or hit milestones.
Nothing to worry about there: myriad gadgets and services will do that for you.
But things get interesting when you consider that Oracle says "The application provides recommendations to employees on behaviors that can increase their well-being as well as links between their well-being and their work life."
In other words, HR can tell you to lay off the pies and three-beer lunches.
Things get more interesting still because Oracle suggests "Benefits professionals can create games and competitions to foster adoption and increase participation in wellness programs, enabling employees, benefits providers, and the deploying company to jointly participant and take responsibility for employee well-being."
If the "benefits" under consideration are employer-provided gym memberships and the intention is to help benefits professionals to assess if they're a good investment, fair enough. And there are worse ways to generate esprit de corps than internal competitions.
If the benefits are health insurance, and the application can collect data an organisation could use to drive down health insurance premiums - and perhaps mean lazy lardies find themselves rated insufficiently committed to wellness during performance reviews - then this is very scary stuff indeed.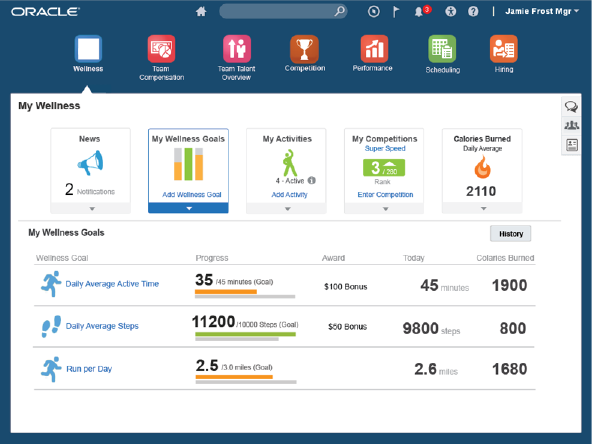 Work is just a game for Oracle. A game in which HR tracks your every move.
Oracle says it's currently doing usability testing for the application. Let's hope they choose a workplace with a well-organised workforce for those tests: this one has a high "what could possibly go wrong with that" quotient that may well justify a bit of push-back. ®