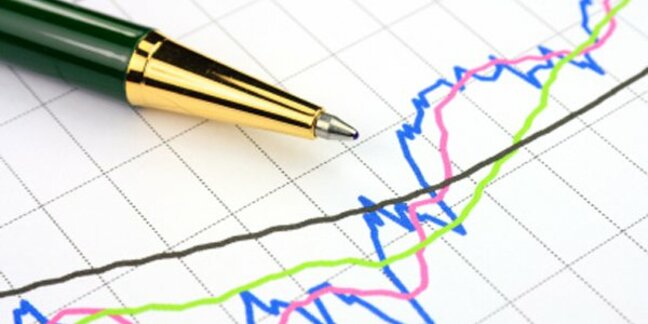 Scandal-hit integrator Serco today issued its fourth profit warning of this fiscal and calendar year, confirmed a £1.5bn write-down and provision to cover to loss-making contracts and effectively exited private sector business process outsourcing.
The financial markets reacted negatively, sending the company's share price tumbling by 33 per cent, wiping nearly £550m off its market cap. Clearly the latest CEO, Rupert Soames, has had better mornings.
The firm, which is being probed by the Serious Fraud Office for over-charging the Ministry of Justice in the electronic tagging project, and by the City of London cops over performance claims in court escorting services, lowered adjusted operating profit forecasts by £20m to £30m.
It said lower than expected trade was due to contract losses (electronic monitoring), contract renegotiations (Northern Rail interim franchise), and reduced volumes in the Aussie immigration services contract.
These factors slapped margins although the "impact is partially offset by greater run-rate of cost reduction from restructuring and other efficiency programme," Serco stated.
The profit shortfall does not include the impact of as yet incomplete Contract and Balance Sheet (fiscal '14) review: Serco said this will likely result in impairments and further Onerous Contract Provisions totalling £1.5bn, roughly half of which related to goodwill and intangible assets.
Nearly one-third of the figure (£450m) is to set against losses making contracts, specifically the Australian Defence Material Organisation for the maintenance of navy patrol boats, and the two previously mentioned deals in the UK public sector.
"Assessment of these and other contracts is ongoing," said Serco.
As a result, the integrator is re-negotiating amendments with lenders over debt repayments, and as part of a Strategy Review is exploring steps to reduce rising debts from the £650m to £700m forecast for the end of 2014. The company plans to raise £550m by issuing new equity rights.
Measures could also include the introduction of controls to improve working capital, not paying out final dividends this financial year, and hiving off parts of the business not deemed core, including the UK Environmental and Leisure unit, the Aussie Great Southern Rail biz, and most of the private sector BPO ops (ostensibly the Intelenet and The Listening Company).
The initial findings of the Strategy Review highlighted some "strategy mis-steps" the company said, as previously slowing growth rates and increased competition in core markets led it to diversify in the private sector and on winning new business, meaning it "lost some... focus".
"[Serco] concentrated too much on winning new business and has failed to manage effectively the fact that over recent years there have been significant advances in public sector contracting, particularly in the UK, with new models that transfer substantially more risk to suppliers. As a consequence, we now have a number of contracts which are making large losses, and others which are in sectors where we are sub-scale," says the review.
The review found Serco's infrastructure - systems, processes and management information - had not kept pace with its growing scale, breadth and complexity.
"As a consequence the business has lacked operational visibility as evidenced by the issues that arose last year on certain UK government contracts; has made some poor judgments on how much risk to accept within contracts; and has found it hard to control costs".
Serco said it had "completely rewritten" its system of management controls, in particular around bid development, approval and contract management. And the firm revealed it will exclusively sell services to government customers only.
It will concentrate on Justice & Immigration, Defence, Transport, Citizen Services and Healthcare in the UK, US, Australia, New Zealand and the Middle East. It said services to the public sector is "attractive and has structural growth drivers of growth that will last for decades".
CEO Soames, who only joined in May to replace Chris Hyman, who quit following the emergence of the UK police probe, said the changes were necessary.
"Whilst it is a bitter pill, it is better for all concerned that we swallow it now and establish a really solid foundation on which to build Serco's future".
"The direction is clear: Serco will concentrate on its core as a leading supplier of public services… There are a tough couple of years ahead as we make this transition, but it will be worth it".
The final results of the Strategy Review are expected at the time of the full year results in March. ®
Sponsored: Practical tips for Office 365 tenant-to-tenant migration