This article is more than 1 year old
Facebook's plain English data policy: WE'LL SELL YOU LIKE A PIG at a fair
All the rest is just waffle
Facebook has papered over its terms of use with a supposedly plain-English version, so that its users won't have to worry their pretty heads about being sold off to advertisers.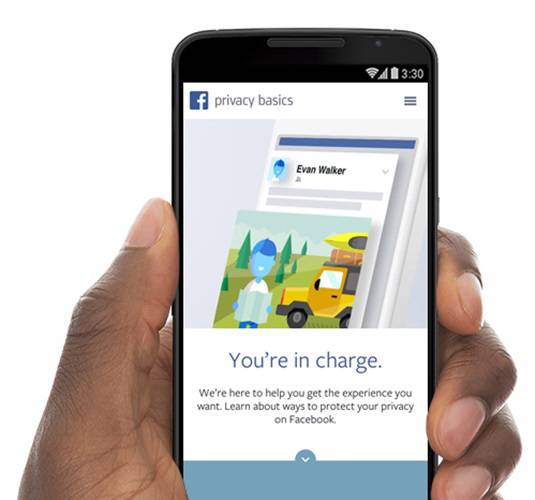 Yeah, right
You can find the new "privacy basics" site here, or if you're not a child, the less insulting "data policy" site here.
The actual terms and conditions are still here.
"Every day, people use our apps and services to connect with the people, places and things they care about. Our updates reflect the new products we've been working on to improve your Facebook experience. They also more clearly explain how our services work," said Erin Egan, chief privacy officer at Facebook, in a blog post.
Facebook hasn't actually changed its fine print outside of a few minor tweaks that it has already announced – a proposed new version is here. The new "privacy basics" web page is an attempt to paper over that scary language.
Now you may think couching T&Cs in normal language is a good idea, but there's an advantage to legalese: it's easy to spot when someone is overstepping the mark. It's sorta like computer code; it's not supposed to be ambiguous. The legalese has to stay because an agreement written in general terms would give the lawyers at Facebook far too much leeway – there would be plenty of room for interpretation on what exactly the website's up to with your information.
It's the difference between stating:
You give us permission to use your name, profile picture, content, and information in connection with commercial, sponsored, or related content (such as a brand you like) served or enhanced by us. This means, for example, that you permit a business or other entity to pay us to display your name and/or profile picture with your content or information, without any compensation to you.
...and...
We want our advertising to be as relevant and interesting as the other information you find on our services. With this in mind, we use all of the information we have about you to show you relevant ads.
Yes, both are from Facebook.
That said, at least the new basics pages walk you through Facebook's NASA mission control center of privacy settings for keeping embarrassing photos and other posts away from your mother.
Facebook is asking for public comment on the privacy rules and users have until November 20 to register their views. Not that Facebook is under any obligation to take them seriously, but the thought is nice. ®