This article is more than 1 year old
U wot? Silicon Roundabout set to become Silicon U-BEND
Crap-spouting London upstarts to get permanent road closure
London's Silicon Roundabout is set to become a Silicon U-Bend as part of new plans to tart up the infamously grubby part of the city.
Transport for London has launched a public consultation which will aim to turn this ugly traffic island into a "peninsula".
The unprepossessing urban barnacle formerly known as the Old Street roundabout has become the epicentre of the British tech startup scene in recent years. With this in mind, city planners have belatedly decided that it couldn't just be left looking like a hangover from the acid-fried 1960s.
If the new scheme comes to pass, the north-western "arm" of the roundabout will be blocked off, creating a space which resembles a post-modern Trafalgar Square.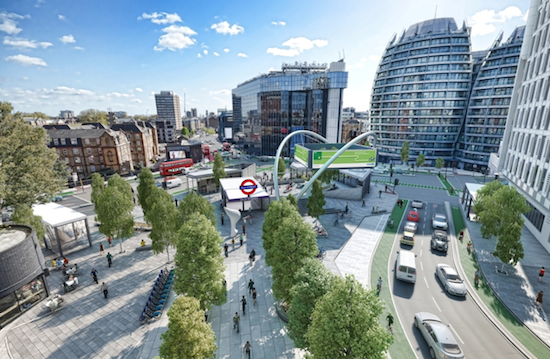 "This would create a new peninsula space by incorporating the existing central island of the roundabout into the surrounding footway," TfL explained.
The rest of the junction will be redesigned in a bid to stop cyclists being squashed by lorries, with segregated lanes and cycle-only signals.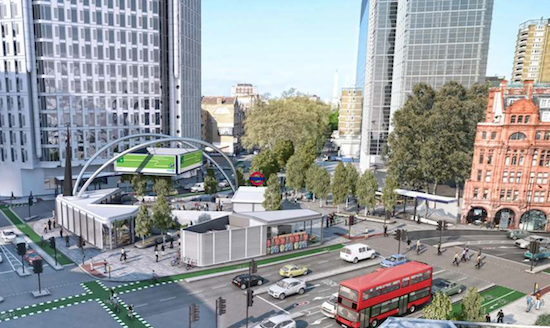 Part of the heroin-chic underpass will be closed down because TfL feels it is "unattractive to our passengers, especially at night", while pedestrians will be able to walk right over the roundabout.
Currently, there ain't much of interest on this famous traffic island, except a weird-looking sculpture and some unhappy patches of grass for drunken revellers to sleep it all off.
When it turns into a peninsula, pedestrians will be able to enter the Tube from the very centre of the current roundabout.
TfL said: "Closing the north-western 'arm' of the roundabout provides an opportunity to create a new public space with improved planting in the short term. In the medium and longer term, proposed upgrades to the Old Street station would mean more changes and improvements to the area.
"Old Street roundabout forms the centre point of London's 'Tech City', an area undergoing extensive regeneration which would significantly increase the number of people visiting and passing through Old Street."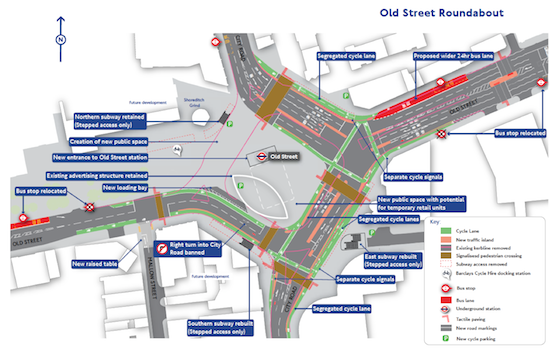 The Reg was once told that the "untidy" Silicon Roundabout confused shiny-happy Californian investors, who are more used to doing business in bland, antiseptic campus environments than traffic-choked pigeon bordellos.
So as one more rough edge is rubbed off our fine old city, we all become that little bit more American.
See you down the u-bend. We'll have a venti soy caramel pumpkin mocha latte, if you're buying. ®