This article is more than 1 year old
VINYL is BACK and you can thank Sonos for that
The format that wouldn't die is officially in remission
Breaking Fad Vinyl has been the music format that wouldn't die for the best part of three decades. Not since Kenneth Williams quipped "Infamy! Infamy! They've all got it in for me!" has a death scene seemed so protracted. Now, however, it seems the format is officially in remission.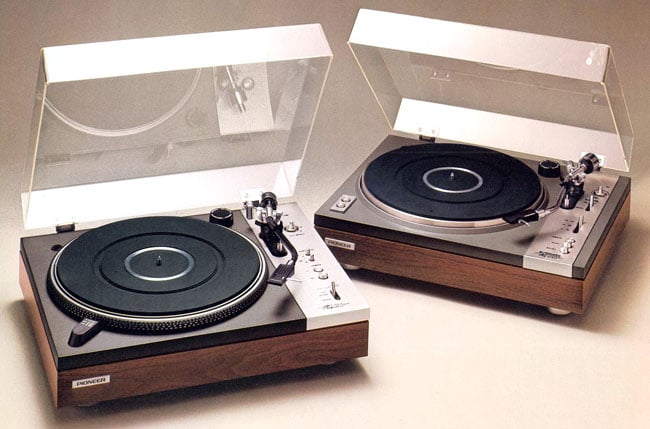 The song remains the same: Pioneer turntables from 1976
With renewed interest in pure stereo, stoked ironically by hi-res audio file formats, sales are soaring and manufacturers have been quick to capitalise with a new generation of digital friendly 12-inch disc spinners, aimed at the green fields between audiophile and nostalgia buff.
The latest vinyl sales figures, released by the British Phonographic Industry, make for fascinating reading. This year, UK album sales are on course to top the million mark for the first time since the heyday of Oasis and Blur.
By September, 780,674 platters had already been purchased by new age vinyl junkies. Compare that to a format low in 2007, when annual UK disc sales sunk to 205,292 units.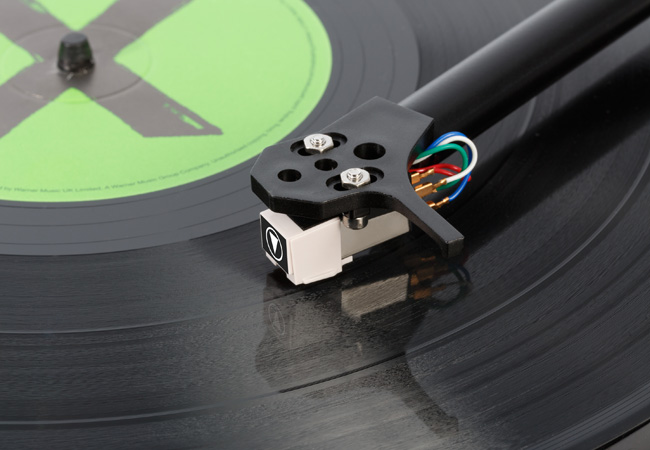 Get into the groove: an unlikely match for Sonos, the Flexson VinylPlay
The BPI's Lynne McDowell suggests that initiatives like Record Store Day and Amazon Autorip have all contributed to the growth. Apparently, even Listening Parties are now a thing. "In an increasingly-digitised world, it appears that music fans still crave a tangible product that gives them original artwork, high audio quality and purity of sound," she says. At least two of those points are probably true.
The biggest selling vinyl album of the year is currently Arctic Monkeys' AM. Other 12-inch biggies include Jack White's Lazaretto, Oasis' Definitely Maybe and the remastered titular Led Zeppelin. Of course, this should all be viewed in context. To become a vinyl bestseller, an album only need shift more than 1,000 copies, based on the Official Charts Company data.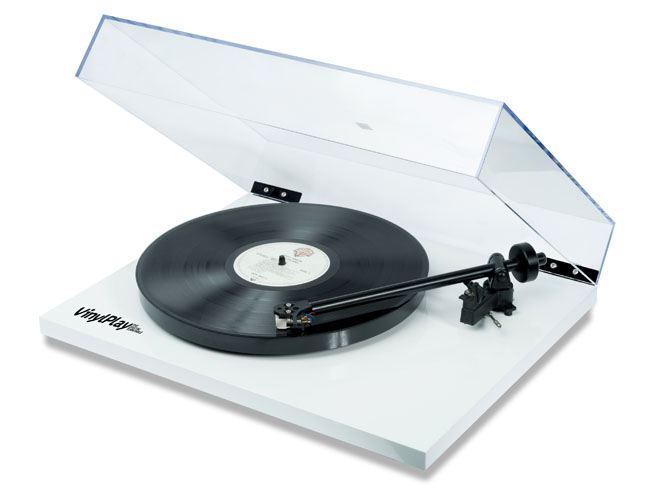 Revolutionary: VinylPlay goes multi-room with Sonos – just don't forget you have to turn the record over
The poster boy for this hybrid analogue/digital boom is arguably the Flexson VinylPlay, a beautifully built £329 deck intended to integrate vinyl into the burgeoning Sonos multi-room ecosystem. It typifies this new generation of record decks, combining plug'n'play simplicity (it ships with a pre-installed MM cartridge, so no arcane phono stage and tone arm chicanery to master here), integrated analogue-to-digital converter and pain-free ripping via USB.