Perfect circle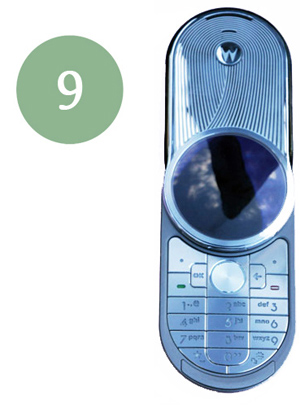 9. Motorola Aura
What the Razr needed was a successor, something that shared its "wow"ness, and Motorola had one lined up. The AURA was beautiful. The designers took lessons from Swiss watch manufacturers and learned how to make something mechanically beautiful to hold.
They managed to create the feel of quality as a virtue, of luxury and gimmickry without it seeming cheap. It had a round, high resolution screen, the mechanics of it opening were fantastic and there were plans for a very clever user interface. That last bit didn't happen but the phone did.
Unfortunately it spent so long in gestation that the 2G phone was launched into a 3G world and while a thing of beauty it wasn't very desirable as a phone.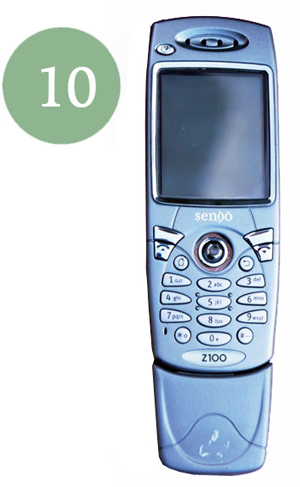 10. Sendo Z100
Small, plucky British company Sendo made a brave decision. It would use the Microsoft phone OS, Windows Mobile: a project which begat this phone – the Sendo Z100. Unfortunately the rest of the business from the Birmingham-based company couldn't support the costs and a significant cash injection from Microsoft led to Seattle having people on the board in Brum.
As the phone slipped and costs rose, Sendo looked to Microsoft for more money and was told to go away. So Sendo did and launched the Sendo X, a Symbian device. The Z100 was cancelled days before launch and as a result of lots of legal spats, all Z100s were supposed to be destroyed. ®
Similar topics