Post-pub nosh neckfiller: The MIGHTY Scotch egg
Off to the boozer? This delicacy might help mitigate the effects
Bready, eggy, meaty balls of loveliness
If your casing mix is too sticky, just add more breadcrumbs. To check the mix seasoning, fry a bit before deploying and adjust according to the demands of your palate. Don't overdo it – a teaspoon of both thyme and salt/pepper is a good starting point.
A deep fryer works better than a pan for getting an even brownness to your Scotch eggs, but in either case the oil should be at around 190°C. If you find the casing is not fully cooked towards the centre, put the eggs into a pre-heated oven at 190°C for ten minutes, and that should finish the job.
Scotch eggs are, of course, served cold. We found that a night in the fridge, or at least four hours, improves the flavour and texture. Operating a fridge door is, furthermore, a much safer post-pub option than attempting to manipulate a cooker.
Regarding the chorizo and morcilla, we prepared one batch of casing mixture by replacing half of the pork shoulder with the contents of a raw chorizo (the type made for cooking, not the cured sort), and passing that through the grinder.
Another batch got the black pudding treatment, involving breaking the contents into the post-grind casing mix.
Et voilà! Here's Matt with a few of the results of our efforts ...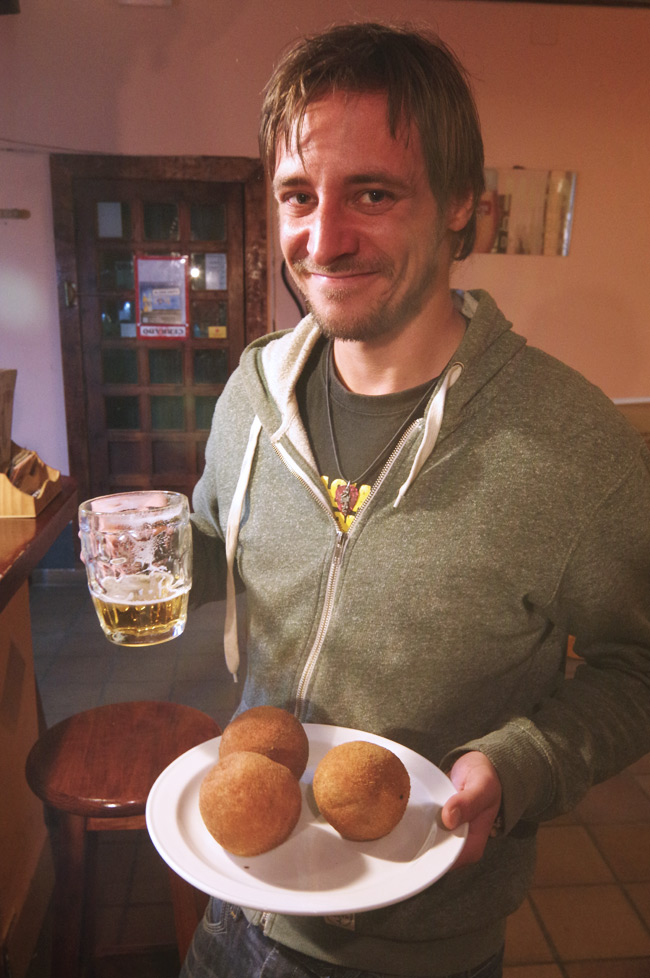 ... and here are a few presented for consumption, while a few local sausage-style delicacies – including salchichón – attempt to photobomb the snap: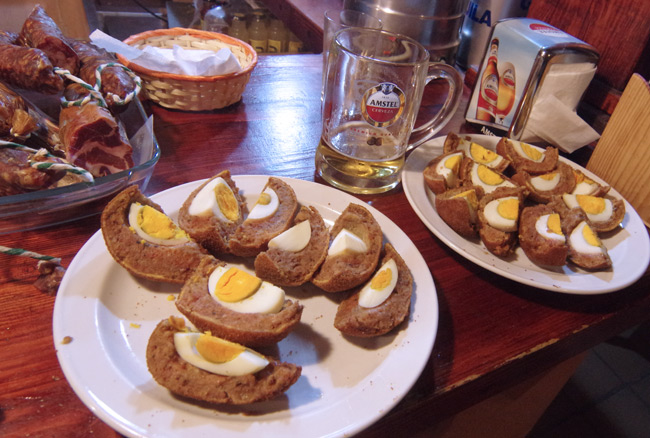 We're obliged to Antonio and Carmen, hosts at hostelry Bar Restaurant San Lorenzo for providing the bar space for the display.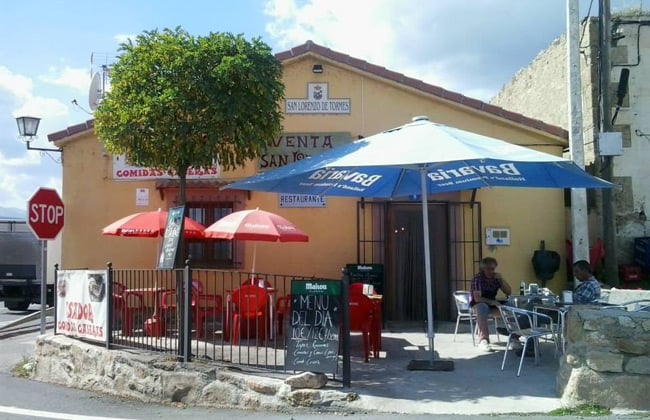 As they say, the proof of the pudding and all that, so Matt was first up to the plate to get his laughing gear round one of his own creations: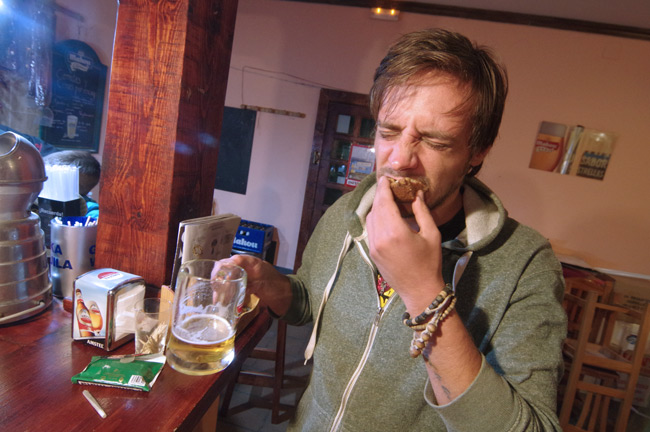 He then presented a platter to a slightly suspicious local ...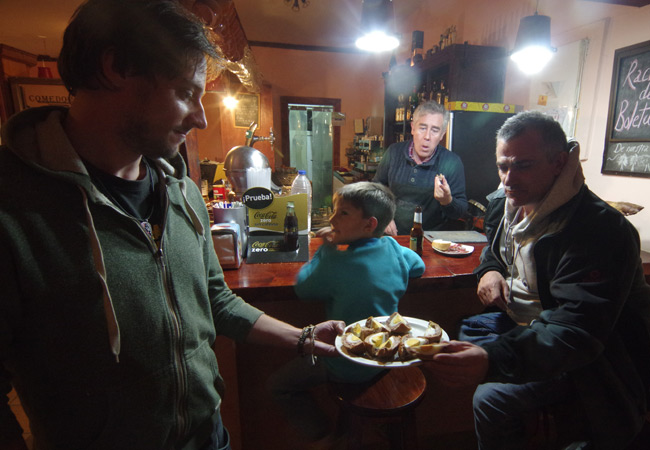 ... after which two lads, who happened to be passing by, were persuaded to tuck in: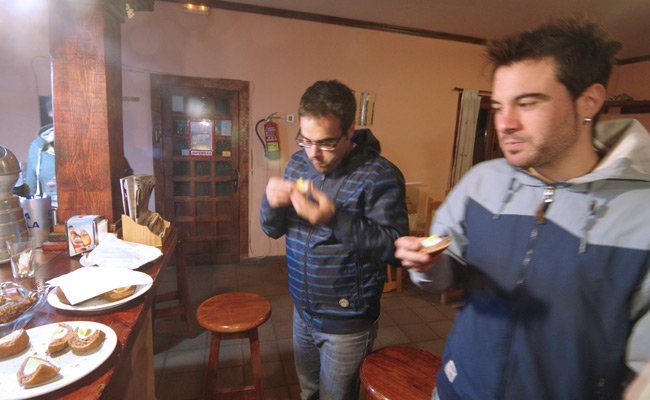 Finally, the acid test: Carmen, who despite her name is actually Scottish, indulged her inherited genetic propensity for deep-fried food: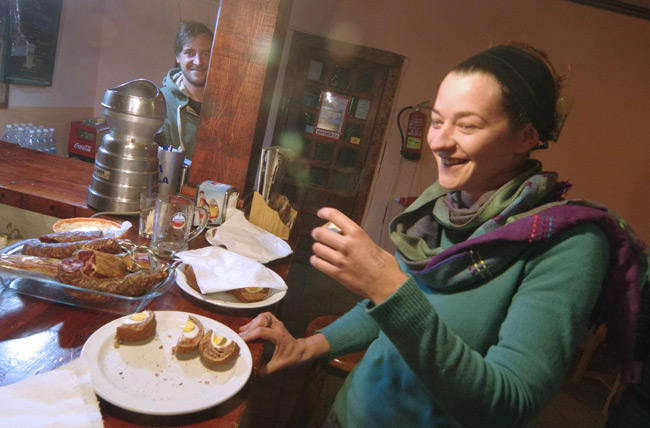 The results? A resounding success, with, provocatively, the black pudding version declared winner in the taste stakes. Truly delicious, and if you're about to do a Middle England traditionalist choke on your Coco Pops, be aware that this version has history and is called a "Manchester egg", although the Mancunians reportedly prefer a pickled egg in the centre. Now that's a provocative prospect ... ®
Noshnote
We've got a few previous reader post-pub nosh suggestions on file for future forays into the kitchen, but if you've got a personal fave you'd like to share with fellow sozzled gourmets, let us know.