This article is more than 1 year old
The Toyota Aygo is PARKtastic ... but it is very much a City slicker
Economy class carrier sluggish on open road
Vulture at the Wheel Toyota had good reason to be pleased with its little Aygo. Launched in 2005, it went on to sell over three-quarters of a million units in Europe alone. That number doesn't include the near identical Citroën C1 and Peugeot 107 cars that also rolled off the Toyota-Peugeot-Citroën Automobile joint-venture production line at Kolín in the Czech Republic.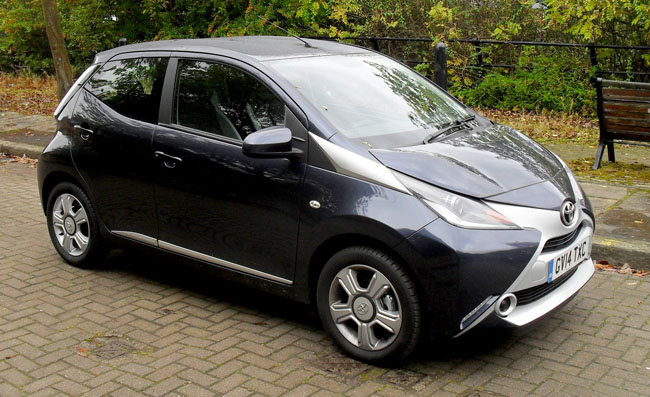 Variations on a theme: Toyota's new Aygo
The city car market has gathered pace since 2005 though and the new Aygo is up against some truly excellent little motors like the Volkswagen Up, Ford's cute'n'curvy Ka and Hyundai's new i10. The question is then: can Toyota's funky urban runabout and its Gallic brethren, the new Citroën C1 and the Peugeot 108, still cut the A-segment automotive moutarde?
In a surprising turn up for the books, the new Aygo looks like a genuinely bold and interesting bit of design. Why surprising? Well, can you remember what the current generation Auris or Avensis motors look like? Exactly. Bland is the word I'd use for Toyota's current design language, and then only if I was being polite.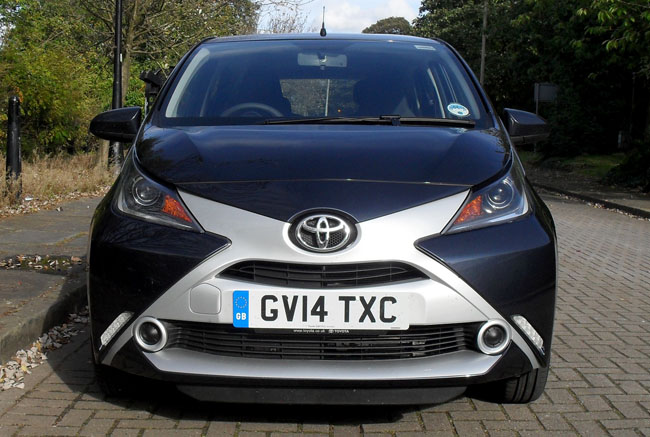 #Ye'll tak' the high road and I'll tak' the low road...#
The Aygo's design is apparently called J-Playful in Toyota-speak but don't ask why, I've no idea. Her indoors reckons it looks like an angry insect. Me? Being half Scot, I see echoes of the Saltire in that bold cross pattern slashed across the nose, especially in the blue-and-silver colour scheme that my review car rocked up in. Compared to the rather globular "let's offend no one" design of the original Aygo, the new car is breath of fresh air and, from the front at least, genuinely distinctive.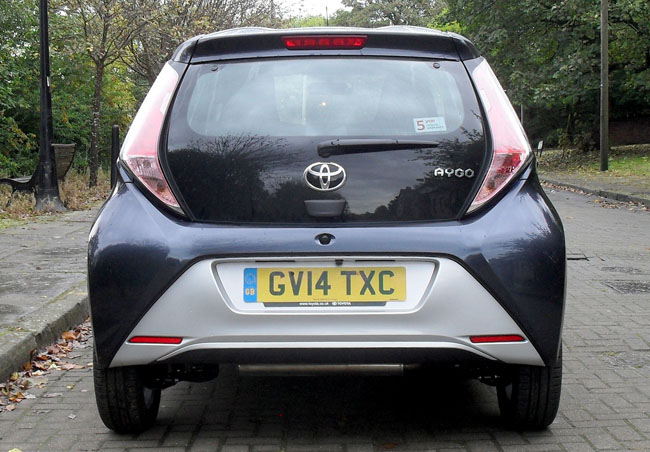 Check the boomerang light clusters
To cater to the sort of people who think personalised number plates are cool, Toyota has made the front grille, rear bumper insert and front wing sections of the new Aygo easily interchangeable. That's so owners can subtly customise their car at any point in its life. The same goes for a wide variety of interior trim though that's hardly a new feature on a car in this class.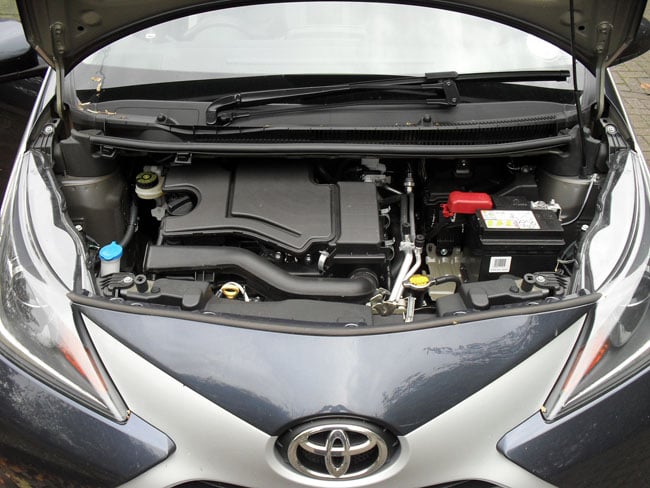 Small engine but could be smoother
Sadly Toyota has been a little less bold under the bonnet. Powering the new Aygo is an "improved" version of the 3-cylinder 12 valve 1.0L VVT-i petrol engine that was used in the original car. It's not a bad engine, but its age is starting to show and all those improvements are aimed primarily at saving petrol and reducing emissions, rather than making it a power plant more appealing to the enthusiastic driver. Compared to the latest and best small engines, it's frankly just a wee bit rough around the edges and a little low on torque.