Far Cry 4 review: It's a far cry from Far Cry 3
Ubisoft gets it right this time
Game Theory Games are rarely known for providing a roster of characters worthy of a best supporting cast nomination, but Far Cry 4's medley of misfits and tragic freedom fighters breaks the mould.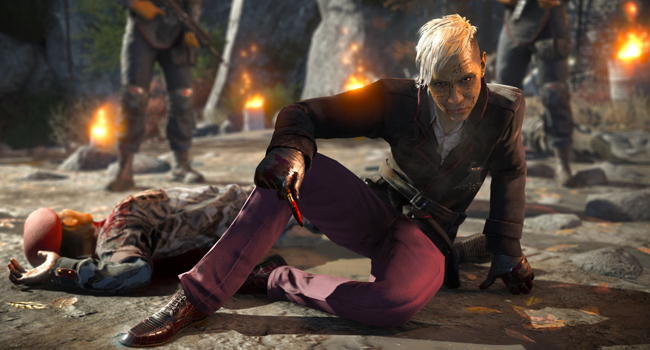 Meet Pagin Min, his interests are world domination, mass slaughter and working with animals (sort of)
Top of the bill is Pagan Min. Min's the sort of merciless despot you'll usually find in a Bond film. In the time it takes to say "psychopath", he's stabbed a guy to death, tortured someone else and made idle chit-chat with you across a table decorated with dead monkeys.
Of course, Far Cry 4 isn't the first in the series to put a villain on centre stage. Far Cry 3 employed Vaas Montenegro with similar success – the first of many concurrences between this and its predecessor.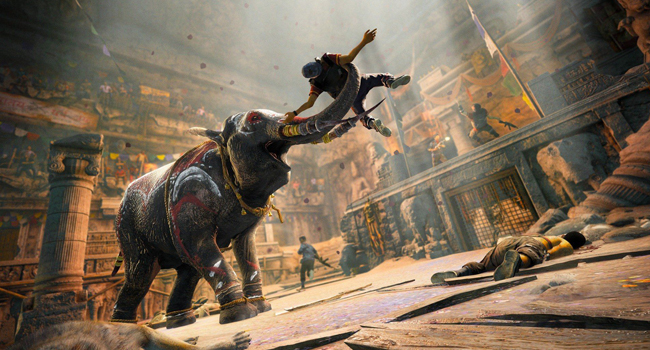 Tusk, tusk..
Pagan Min is infinitely more interesting than the game's hero, Ajay Ghale, who right from the off is ribbed for being the strong, silent type. He does eventually gain a voice, but is only ever a convenient link between the dictator and the leaders of the Golden Path resistance fighters.
If Min has any competition for star of the show then it comes from the environment, with the altitude sickness-inducing heights of the Nepalese Himalayas making for a magnificent showpiece. The fictional Kyrat is stunning and deadly in equal measures and a perfect stage upon which to wage war.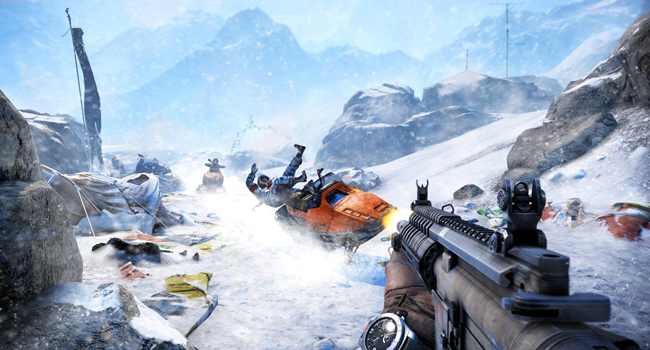 Snow patrol
It's compliment enough to say that the surroundings here are as much a playground as Far Cry 3's Rook Islands ever were. And they are crammed, as you'd expect, with hostile camps to subdue, peaks to climb, lakes to dive into and wild animals to tame (or run from depending on the type).