This article is more than 1 year old
EMC CEO Joe Tucci tries to win hearts and minds from VC backers
VMware spin-off? Let the shareholders decide
Analysis EMC is going to ask its shareholders whom they support: CEO Joe Tucci or hedge fund exec Paul Singer?
At a Wells Fargo investment conference last week, Tucci outlined his thinking about EMC's recent history, its future and an appeal to shareholders.
Paul Singer's Elliott Management is the activist investor trying to persuade EMC to break up its federation, spin off VMware and return more money to shareholders. Joe Tucci is EMC's overall CEO, the architect of its tripartite federation structure - EMC II, Pivotal and VMware - and set for retirement in February next year.
VMware is an 80 per cent-owned EMC subsidiary and the Singerites reckon that its value (meaning stock price) plus EMC's value (stock price) would be higher than EMC's current stock price if the two were to separate.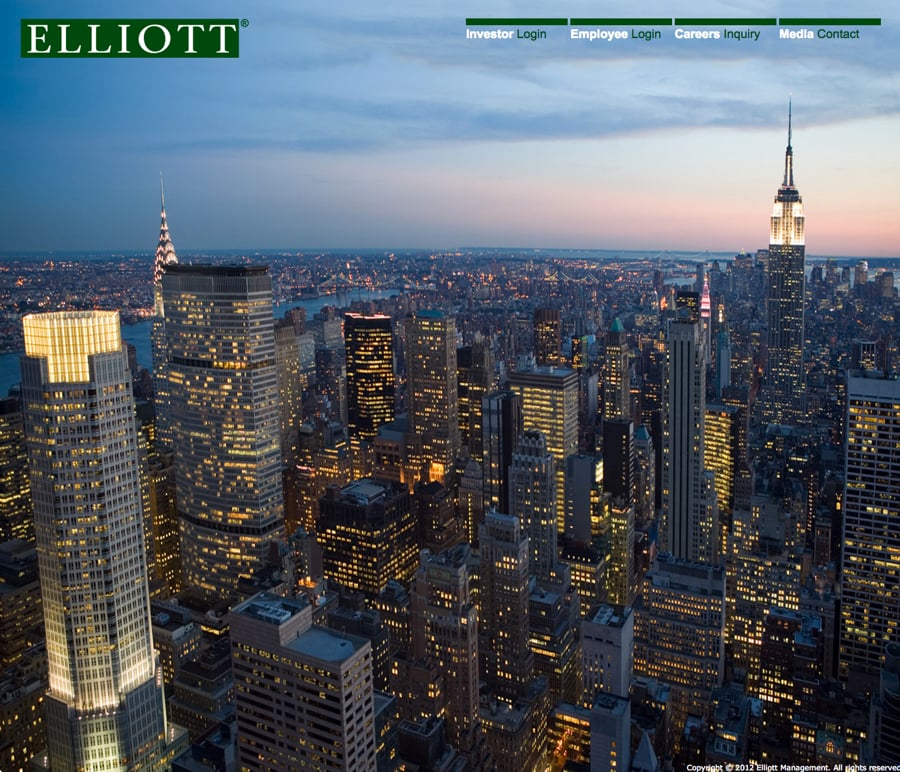 Tucci took part in a question-and-answer session after his formal pitch at the event and his answers are full of clues about EMC's strategy for dealing with the investor.
The theme is that EMC is competing with big players and needs to be big itself, and not shrink by sloughing off VMware. These are the points Joe T made:
IT is transforming under the influence of public cloud computing, big data predictive analytics, social networking, mobile data access. Tucci said: "This is one of those times in life that everything is changing," and it's what EMC calls the third IT platform (after mainframes and the extended client:server era).
Most current enterprise IT runs on older technology and EMC has to supply it. Newer enterprise IT uses third platform gear and "what we have to do is basically play in both of these worlds". There is some growth left in the second platform but "stellar growth in the coming of the third platform".
EMC has its federation structure and built the companies inside it to enable CIOS to take better advantage of second and third platform IT, providing "a common infrastructure software defined data center [VMware] where you can run your traditional apps, where you can run your new platforms, the developer platforms [Pivotal] and new generation of applications. You want to create virtual workspaces for your employees and your partners, you want to make sure that you are secure and you want to make sure that you have the ability to create these huge information lakes which you can reason over quickly and catch an individual or a machine in the act of doing something. … EMC information infrastructure is focused on information storage, software-defined storage, information intelligence and converged infrastructure."
EMC has invested in engineering development and acquisitions to build its third platform capabilities, buying XtremIO, Nicira, AirWatch, ScaleIO and DSSD, developing ViPR and investing in VCE. Tucci said: "We placed a lot of big bets on your behalf. And I believe these big bets will pay off very handsomely in the future." He emphasised this point: "I absolutely believe and I look everyone in the eye, I absolutely believe every [one of these] obviously, VCE is already there, will be [an] over $1 billion run-rate business for us in the next few years."
He admitted, however, "that has cost us very high-teens negative EPS (earnings per share) this year."
From Tucci's point of view, that strategy is working as EMC is growing faster than its peers: "We have 10 out of 11 quarters, where we have grown over three per cent consolidated." But the EMC share price doesn't reflect this because "the reason we are not producing the leverage [is] those seven bets we placed, which I think are really good bets on your behalf."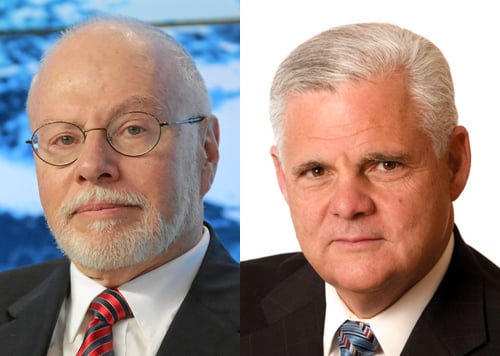 Paul Singer (left) and Joe Tucci (right). Which man is right for EMC shareholders? Who will make them richer overall?