A UK nonprofit, funded via Kickstarter – and endorsed by famous rockstar TV boffin Brian Cox – aims to land a robot probe (a probot, as some call them) on the Moon: one with an unusual purpose.
And the team is sure that if the mission is a success, there will be human DNA at the site.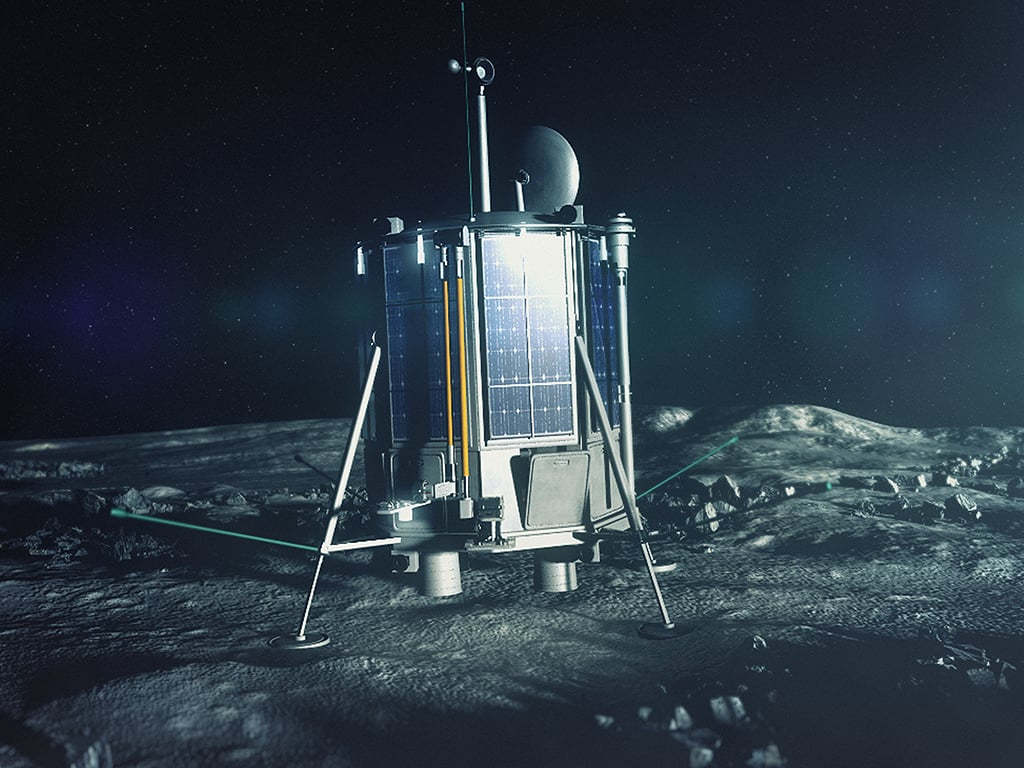 Lunar Mission One wants to use crowdfunding to get an exploratory robotic probe to the South Pole of the Moon in 2024, which will then drill down 20-100m deep to analyse lunar rock (around 4.5bn years old) for the first time. It'll also carry a payload of human hairs* supplied by its Kickstarter sponsors, which will remain at the site for aeons thereafter.
The deep rock at the landing site should have remained unaffected by cosmic radiation and meteor crashes on the Moon's surface, giving scientists a clearer glimpse of what lunar stuff was like all those billions of years ago.
The trust is obviously hoping to ride the tide of space-goodwill generated by the European Space Agency's successful Rosetta and Philae mission to catch, and then land on, a comet. But in case that's not enough to get folks reaching for their wallets, there are also incentives to funding the project.
The lucky backers will become lifetime members of the "Lunar Missions Club" and will also have the opportunity to stick stuff in a digital time capsule that will be buried on the Moon as part of the project. Pledging £30 will get just your name inscribed on a digital "wall of thanks" included in the capsule, but £60 or over will get you a space in a virtual memory box that you can upload pictures, video or music to, and the physical space to stick a strand of your hair on the craft.
The team behind the mission don't really say much about the wisdom of sticking a load of human DNA on an extraterrestrial body, but they do say that it could potentially last a billion years up there.
The Lunar Missions Trust and Lunar Missions company were founded by David Iron, a former Royal Navy engineering officer who's worked on projects such as the UK's Skynet military satellites and Europe's Galileo satellite navigation programme. The company also has former science minister Ian Taylor as chairman.