This article is more than 1 year old
CIA crypto-king offers new 'clock' clue to crack Kryptos code
Big structure in full public view unlikely to contain anything important
The man who built a cryptographic sculpture for the CIA has provided a second clue to help crack its infamously difficult code.
Standing in a courtyard inside the CIA headquarters in Langley, Virginia, the last part of the Kryptos sculpture has remained unsolved for almost 25 years.
Now Jim Sanborn, its creator, has given a one word clue to this most intractable of cryptographic mysteries: the word "clock".
This follows a similar clue released four years ago, when Sanborn revealed that six of the letters translate to the word "Berlin".
The sculptor hinted that his latest tantalising clue refers to the famous Berlin Clock, which tells the time using the principle of set theory. In the picture below, it is showing the time as 10.31.
The time is shown in 24 hour format and can be worked out by adding and multiplying the lights.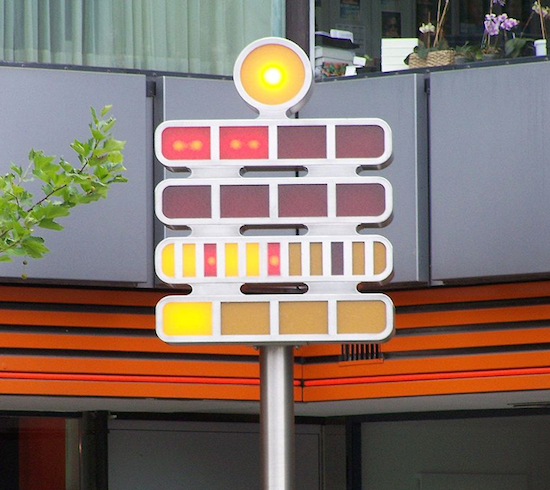 "There are several really interesting clocks in Berlin," the sculptor said. "You'd better delve into that particular clock."
Three parts of the Kryptos puzzle have already been solved. They reference the discovery of Tutankhamen's grave, and give a set of coordinates 150 metres south east of the sculpture itself.
The first part also contains the message: "Between subtle shading and the absence of light lies the nuance of iqlusion."
This has nothing to do with the building of igloos, but more a piece of doggerel poetry composed by the sculptor himself.
Kryptos has sent conspiracy theorists into meltdown for almost a quarter of a century.
Some fanciful forum dwellers have suggested the coordinates actually refer to a massive object buried beneath ice in Greenland.
Dan Brown, author of The Da Vinci Code, has also referred to the sculpture.
Of course, conspiracy lovers have been somewhat thwarted due to the fact that the CIA is hardly going to splurge its secrets in a sculpture.
Anyone who thinks they have solved the last part of Kryptos can write to Jim Sanborn, who will check their solution for $50, although he will not provide any more clues.
Do you have a theory about Kryptos? Get in touch and let us know. ®