This article is more than 1 year old
Ford's B-Max: Fiesta-based runaround that goes THUNK
... when you close the slidey doors, that is ...
Vulture at the Wheel This is the most sensible car you can buy. That's not necessarily a good thing. The Ford B-Max takes all the things you'd look for in practicality and turns them up to 11. However, in doing so it turns emotion down to zero.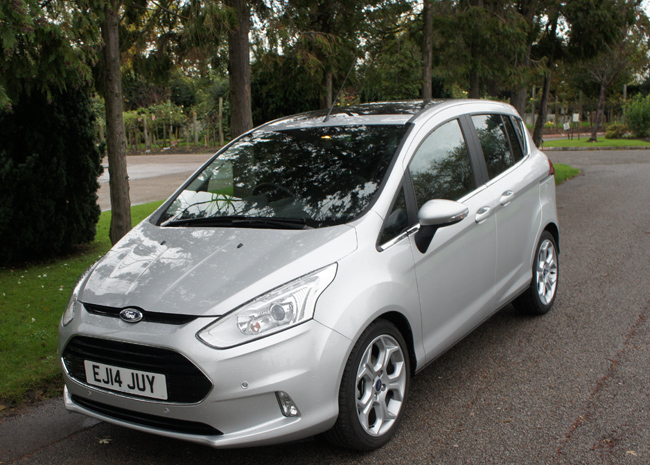 Look familiar? The Ford B-MAX is based on its Fiesta
What makes the B-Max special, its party trick, are the doors. The B-Max, like the Peugeot 1007, has sliding doors, but while the Gallic car only has two doors the Ford is a four-door vehicle. The front doors don't slide, they hinge conventionally, although what makes the combination special is that there is no central pillar.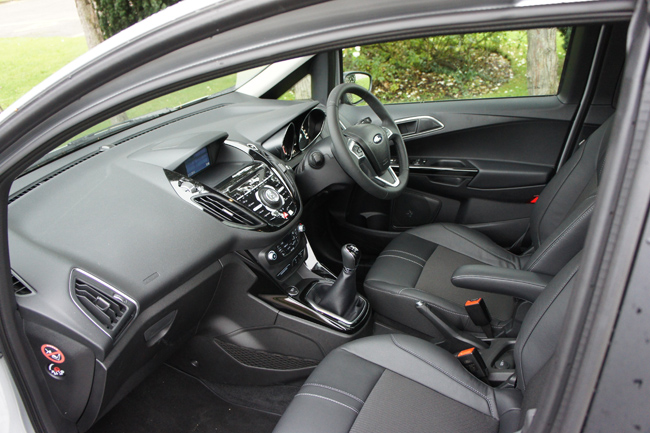 The B-MAX has good seats and a proper handbrake
The B-Max isn't unique in this: the Mazda RX-8, which also has unconventional rear doors, also lacks a B-pillar. And it both cases it makes rear access easier. With the Mazda that's necessary because the rear doors are tiny, but in the Ford they are huge. It's excellent for strapping kids into baby seats or for getting people who are frail, with limited mobility, into the back.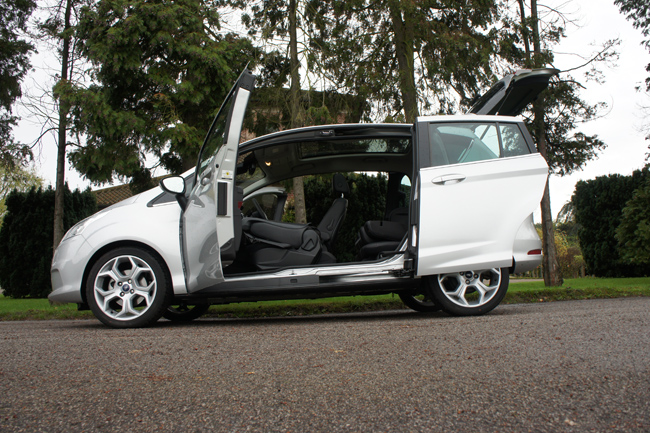 Ease of access is the BMAX's main party trick
The downside of taking out the B-pillar is the effect it has on rigidity. Cutting holes in a box makes it weaker. Bigger holes weaker still. The solution to this is to have strengthening in the doors and that's what Ford has done. This makes the doors heavy. The rear sliding door is physically big, and so inherently heavy, but it slides so a steep camber on the road doesn't make much difference.