This article is more than 1 year old
We have a winner! Fresh Linux Mint 17.1 – hands down the best
Beats Ubuntu, Fedora, openSUSE, Elementary
Review Linux Mint 17.1 is the first example of what the Mint project team can do when they're focused on their own system rather than on making the latest Ubuntu work with Mint.
That's because Mint 17.1 sticks with the Ubuntu released earlier this year – the first time this desktop Linux has not gone with the more recent Ubuntu.
It's a welcome upgrade for Mint fans.
Mint's flagship Cinnamon desktop, fast becoming the best desktop in Linux, has been updated to Cinnamon 2.4. It lacks any revolutionary features, rather Cinnamon 2.4 polishes, refines and – perhaps most noticeably – speeds up the Cinnamon experience.
The polish and attention to detail can be seen from the very first time you launch Cinnamon 2.4, which will greet you with a new zooming animation and startup that's reminiscent of GNOME 3. It's a small thing, but it helps establish a more refined feel for Cinnamon right from the start.
<target="_blank" img src="https://regmedia.co.uk/2014/11/24/mint_17_1_mate_desktop.jpg" alt="Mint 17.1 Mate Desktop" title="Mint 17.1 Mate Desktop" height="750" width="1200">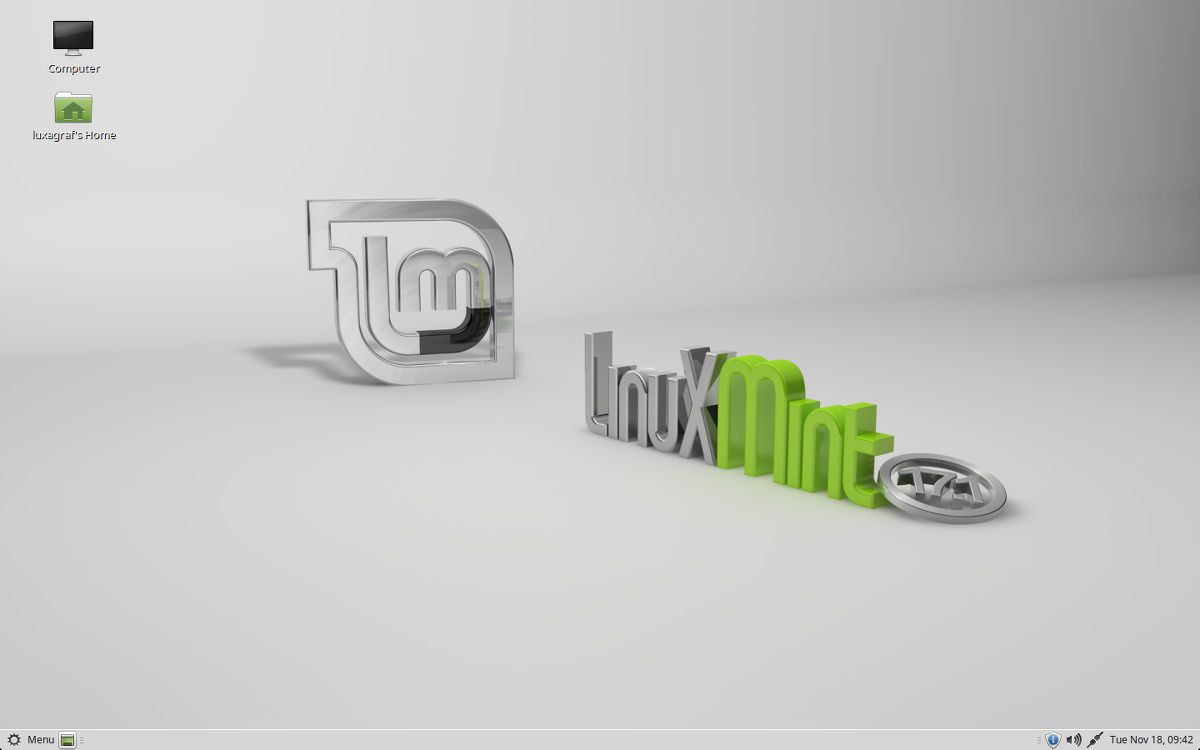 The Mint MATE desktop combines change with the comfort of the familiar (click to enlarge)
Much of the work in Cinnamon 2.4 went into speeding things up and reducing the amount of memory it uses. According to the Mint team, all the underlying source code was evaluated and some 30 small memory leaks were found and fixed. The result is a speedier, less resource-intensive desktop that works even better on older and less powerful hardware.
Speaking of hardware, there are a couple of small changes that are good news for anyone trying to run Mint on a Mac laptop – firstly, that Mint 17.1 features support for single-button trackpads. Even better, there's a nice new section in the Settings >> Mouse and Touchpad panel that makes it easy to configure which actions apply to two-finger and three-finger clicks (by default it's right-click and middle-click respectively).
Nemo, Cinnamon's default file browser application, also gets some love. Of particular interest is the new option to change folder colours and add what Mint calls "emblems" to folders. Emblems are best thought of as "sub icons" that sit atop the folder icon – for example the little filmstrip icon that sits atop the Videos folder by default.
< target="_blank" img src="https://regmedia.co.uk/2014/11/24/mint_17_1_emblems.jpg" alt="Mint 17.1 Emblems" title="Mint 17.1 Emblems" height="750" width="1200">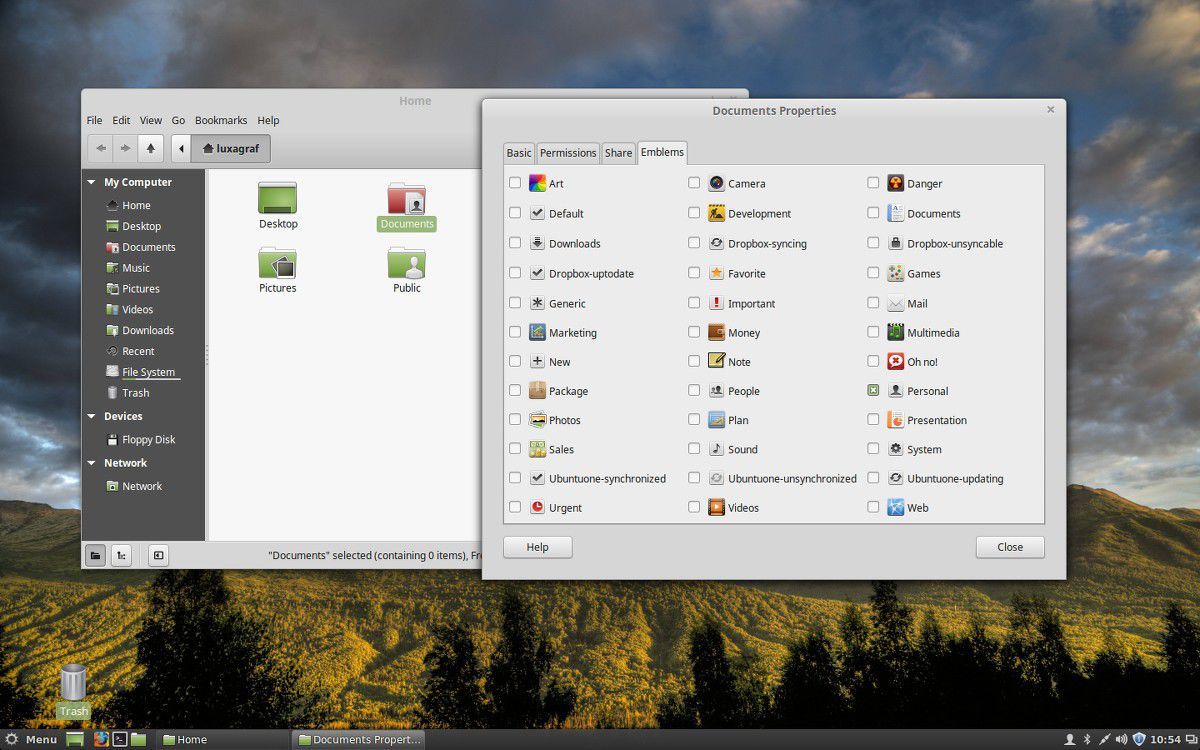 Emblems: sub icons in Cinnamon make it easier to find folders (click to enlarge)
The emblems and colour options are also visible in the Nemo sidebar and make it a little easier to find the folder you want at a glance. Regrettably, the colours and emblems are not visible in application open/save dialogs, where they would also be helpful.
The Cinnamon Settings app has been refined with a few new options, including a new Notification Settings pane, Privacy Settings pane (to control how long "Recent Files" dialogs store their data) and more. The revamped Background Settings pane now supports background slide shows, and the Theme settings have been completely redone. The overall settings view also now lists panes in alphabetical order within each category.
Cinnamon 2.4 is chock full of small, but welcome, new features and updates. These include a configurable desktop font, custom fonts and dates in the screen saver, multiple panel launchers, sound applet improvements, and a new default keyboard shortcut Super+e that opens up the home directory (a la Windows) and of course a lot of bug fixes.
It's worth noting that changes in Cinnamon 2.4's core components mean any keyboard shortcuts and customisations you have made won't migrate. There's a script included with the update that can make the migration for you, but you'll need to run it by hand. See Linux Mint's Segfault blog for more details on how to do that.
Of course, the other face of Mint is the MATE desktop, which in 17.1 becomes MATE 1.8.