Bond villains lament as Wicked Lasers withdraw death ray
Want to arm that shark? Better get in there quick
---
Wannabe Bond villains who'd been planning a world-domination strategy involving sharks armed with a frikkin' lasers should be aware that Wicked Lasers has announced it's withdrawing its "horrendously dangerous" handheld death rays.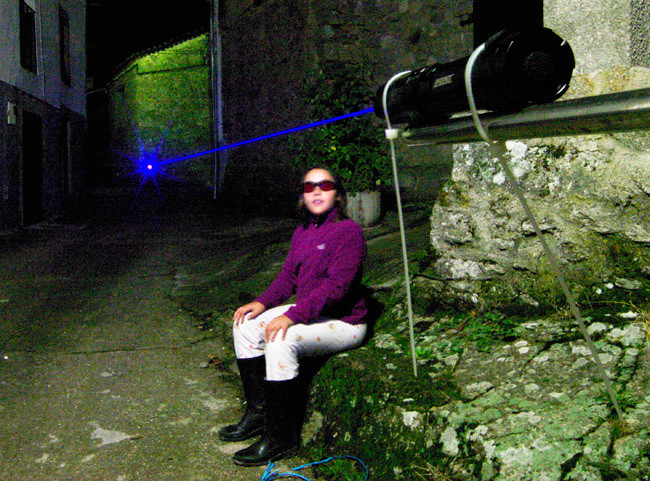 According to a brief email from the company's press department: "We are under new ownership and management. We will be discontinuing sales of our high powered handheld lasers [in the US] starting Jan 1, 2015. These restrictions will be extended to other countries shortly after."
By "high-powered", Wicked means >5mW, and so we must wave goodbye to the Spyder III and its blinding Arctic Blue and Krypton flavours.
Naturally, we at the Special Projects Bureau already have both models. The pic above shows apprentice boffin Katarina during a test of the Arctic Blue, and here she is sporting the optional "LaserSaber" housings.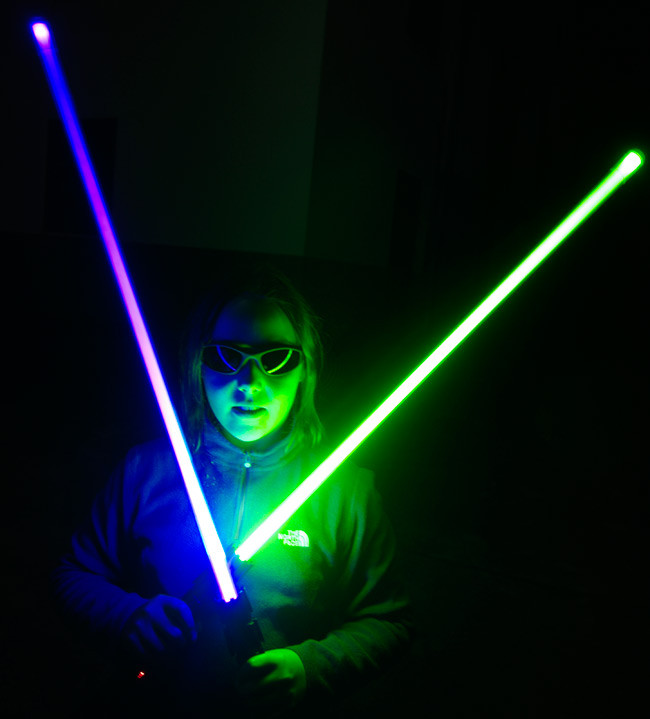 It's not clear why Wicked has decided to pull these beasts, but there's a 40 per cent discount on remaining stocks. They ship worldwide (local restrictions permitting), so you should be able to get one sent out to "R&D Department, SPECTRE, Room 17, Volcanic Lair, Japan" before the axe falls. ®